INDUSTRY CERTIFICATIONS
Get Ahead. Get Certified.
The professional certifications hosted on the iCEV Testing Platform are developed by industry-leading businesses and organizations and are available to everyone.
Enhance your resume. Refresh your skills. Validate your knowledge.
Hey CTE Educators!
Did you know you can earn industry certifications FOR FREE?
Optional Certification Preparation Materials
The iCEV online curriculum platform offers a variety of preparatory content and resources designed to prepare individuals to earn industry certifications.
Strategies for Success
Kickstart your certification journey with tips and resources from iCEV. Explore our Certification Strategies for Success to make the certification process easier for you.
Digital Badging Available Now!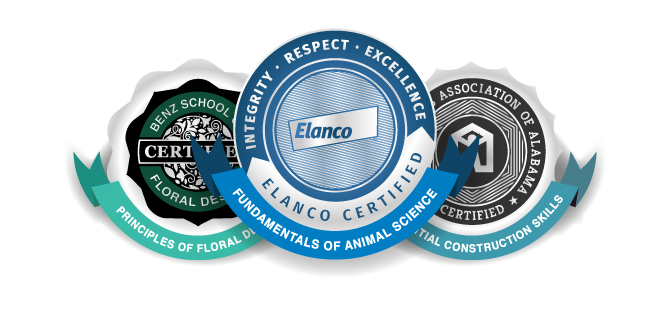 Showcase Expertise & Promote Achievements
iCEV is committed to providing lifelong learners the tools necessary to achieve academic and professional goals. In an ever-changing marketplace, it is essential to communicate skills and credentials effectively. We have partnered with Credly to offer a modernized version of credentials through digital badging.