Your CTE Data Solution
Eduthings is a digital platform that provides automated CTE data analysis and industry-based certification reports for administrators like you. It's designed to save you time and make your job easier by condensing all of your data management software into one simple tool.
---
Want to learn more about Eduthings?
Use the form to sign up for a demo!
Please only fill out the form if you are a school administrator or teacher.
If you are a student, do not fill out this form. If you need assistance, please ask your teacher or counselor to fill out this form or email us directly.
As a CTE Director, Eduthings can help you:


Efficiently track industry-based certification data throughout your district
Quickly review CTE funding to ensure your district is maximizing funding dollars
Effortlessly develop robust reports for Perkins V, board meetings, advisory boards and state compliance requirements
Effectively consolidate reporting for vital CTE program indicators, including CTE completers/concentrators, CTSO participation and work-based learning engagement
CTE Data
Collect, analyze and report student data, track industry certifications and maximize your funding.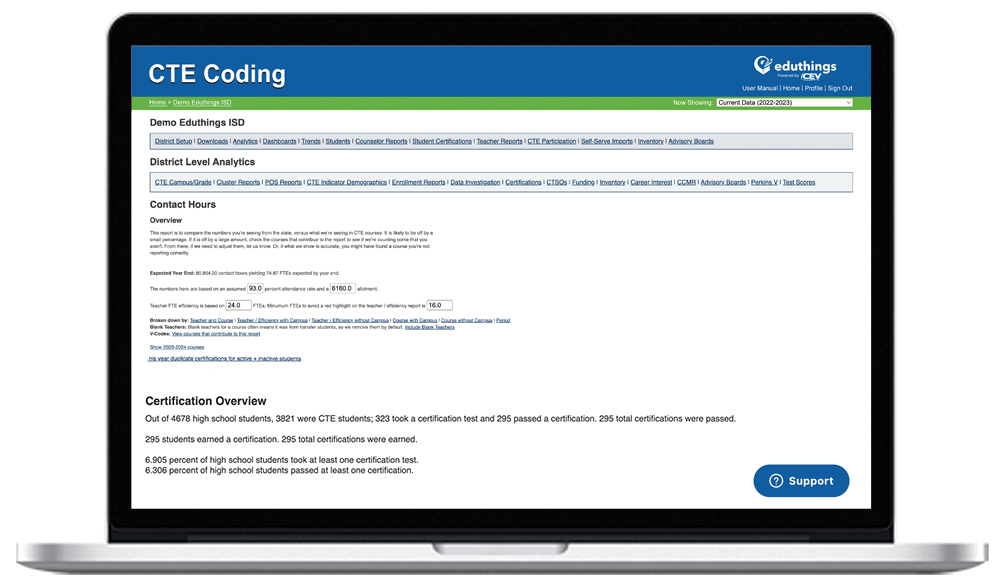 Four-Year Plans
Create, manage and automatically update your students' four-year graduation plans.
iCEV has Acquired Eduthings!
Learn more about the acquisition by reading the press release.