Differentiated Instruction | iCEV | Special Populations
Social-Emotional Learning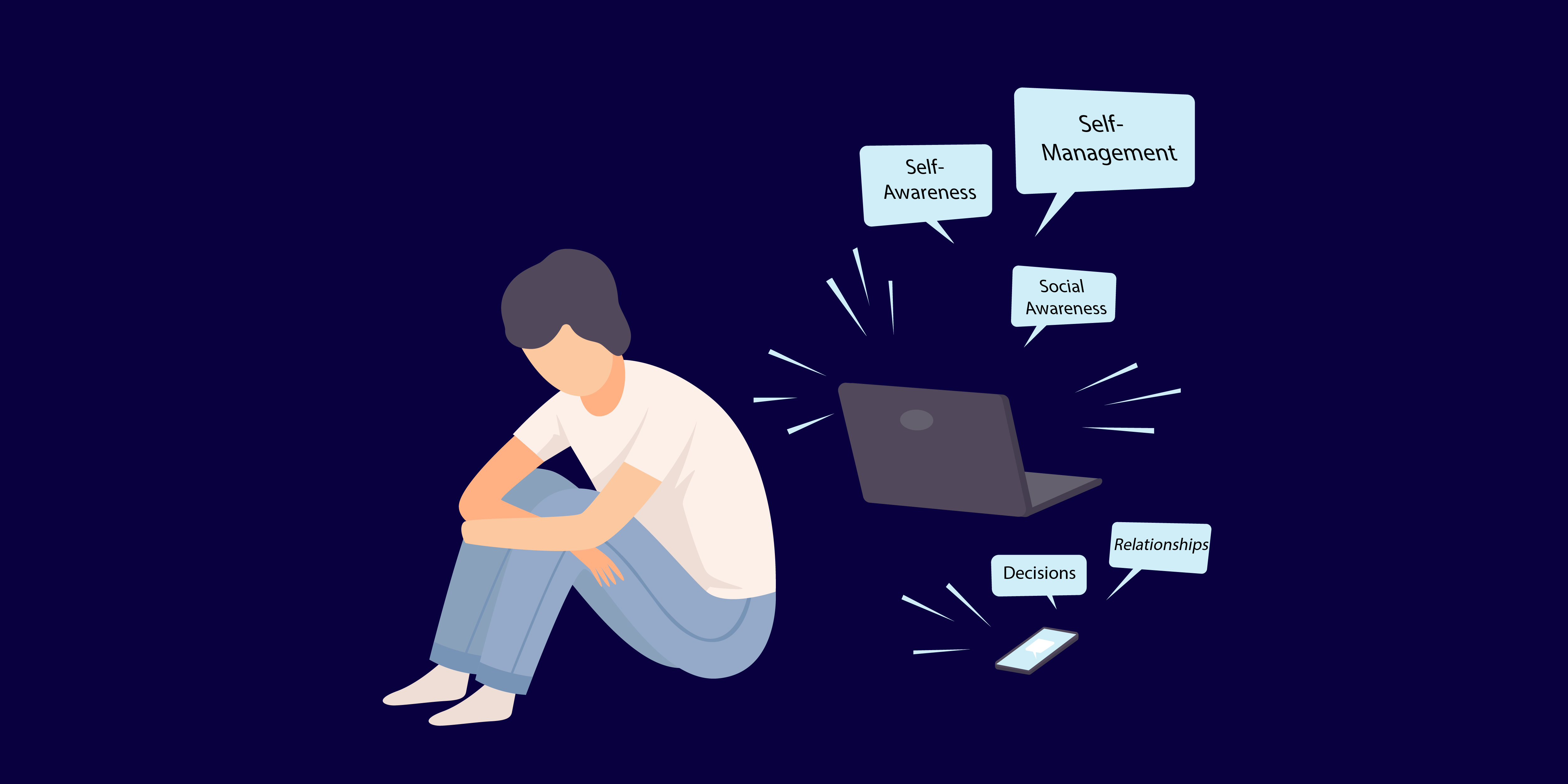 Subscribe
Social-emotional learning (SEL) is the development of skills necessary for self-awareness, self-management, social awareness, relationships, and responsible decision-making. These abilities help students become successful adults, establish healthy relationships and positively impact their community.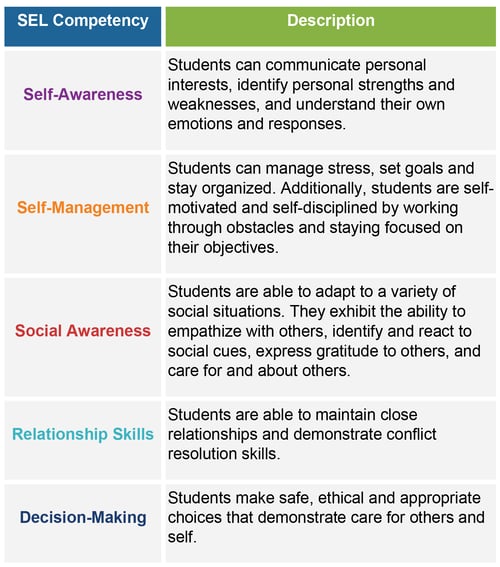 Social-emotional learning activities in the classroom help to prime students' minds for learning by reducing anxiety, bringing attention to the task at hand and encouraging positive mindsets. Regular use of SEL activities and strategies in the classroom foster a sense of belonging and safety in the classroom. SEL teaching strategies can help students feel secure to contribute and collaborate with vulnerability and earnestness by ensuring their peers and instructors will treat them with respect and kindness. These practices nurture relationships in the classroom, both between students and teachers. Strong positive relationships with teachers, role models and peers improve the success of students throughout their schooling.
Students who are successful with SEL competencies are more likely to take creative risks, achieve goals, solve problems, and take leadership roles. With benefits that will continue once students leave the classroom, these competencies are among the top skills employers look for in the workplace.
Social-Emotional Learning & iCEV
To help incorporate SEL in the classroom, iCEV has created lessons and curriculum features which align with SEL competencies. See a few examples listed below.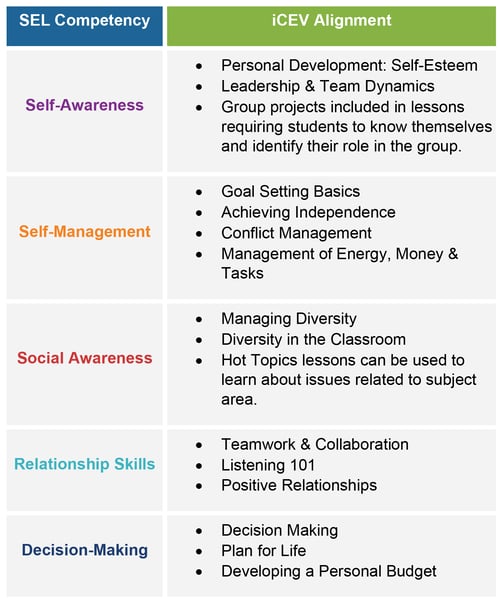 Additionally, iCEV has created an SEL Toolkit to help teachers implement activities or projects related to the SEL competencies.
---
About the Authors

Megan O'Quinn, Vice President of Brand Management, has been an asset to the CEV team for more than 15 years. Education has always been a priority for Megan due to her involvement with CTE in high school and her parents being teachers for over 30 years. Because of the influence education has had on her life, she enjoys getting to work with teachers and making their jobs easier every day.

Rachelle Blinoff-Mudd, Instructional Content Specialist, brings unique experiences and passion to the iCEV team. Rachelle studied sports medicine at Boston University and later earned her master's degree in education administration. Upon graduating, she began her career as an athletic trainer and later served as a high school CTE teacher.Rachelle developed her passion for CTE while serving as an athletic trainer and teaching health science courses. As a CTE teacher, she taught Sports Medicine, Human Anatomy and Biotechnology courses.