Abeer Irfan
Chief of Staff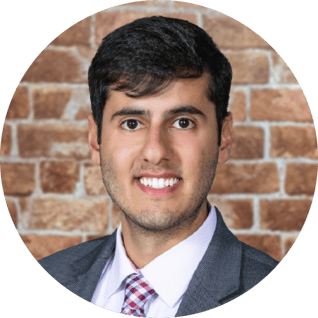 After receiving his bachelor's degree in Finance and Accounting from the University of Illinois, Abeer Irfan began his career at KPMG's Deal Advisory and Strategy group. There, he worked on financial, operational and commercial due diligence projects for mergers & acquisitions and corporate strategy projects. Soon after, Abeer began working at Riverside for three years in which he evaluated and invested in companies across Industrials, Healthcare and Tech Enabled Business Services sectors. While at Riverside Irfan was part of the team that evaluated and completed the iCEV acquisition.

Today, Abeer serves as iCEV's Chief of Staff in which he collaborates with leadership to identify strategic priorities and works with different teams within the company to execute goals. "I engage in discussions, facilitate cross-functional alignment, and ensure that projects are on track to achieve our goals," said Abeer, "The dynamic nature of my role means that no two days are the same, and that keeps me motivated and energized."

Irfan shared that his favorite aspect of his job is the diverse array of projects he gets to be a part of. "Whether I'm collaborating with different teams, setting up strategic KPIs and analytics platforms, or contributing to the company's overall strategy, each day presents new opportunities to make a meaningful impact."

Outside of work, Abeer enjoys new experiences and adventures including his trip to climb Mount Kilimanjaro in 2019 . In addition, he hopes to build his own business and sell to private equity one day, like Gordon Davis.