Career and Technical Education (CTE)
Most Common Problems New CTE Teachers Experience and How to Avoid Them

Subscribe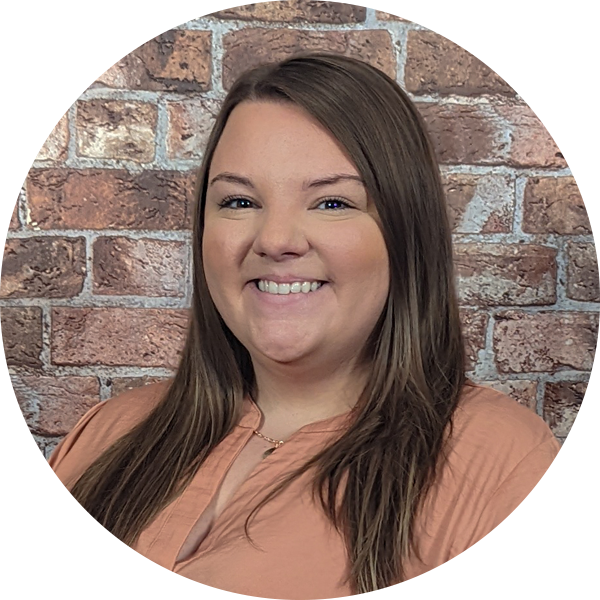 McKenna Garrison joined the iCEV marketing team in 2022 as the Content Marketing Specialist. Originally from a small town on the Gulf of Mexico, Garrison attended Texas Tech University from which she graduated with a B.A. in Public Relations & Strategic Community and an M.A. in Mass Communication & Media Studies. Garrison looks forward to bringing more of a storytelling element to iCEV social media pages. She also hopes to connect other CTE educators from around the country to the incredible curricula and resources iCEV has to offer.
As a new CTE educator, there are many obstacles you must overcome to succeed. For instance, how do you manage a classroom? What tips are there for communicating with parents? What expectations might your administrator set that you have to meet?
With so many challenges that you could face, it can be daunting to begin your career as an educator. However, there are many resources out there to help you, so long as you have the drive to look for them.
As a dedicated provider of curriculum resources, we're often asked what the most common problems are that new teachers face.
In this article, you'll explore solutions to the most common problems new Career and Technical Education (CTE) teachers face, including:
Transferring Industry Experience into Lesson Plans
Classroom Management
Lack of Pedagogical Knowledge
Working with Special Populations
Handling Administrator Expectations
Communicating with Parents
Developing Relationships with Other Educators
Work-Life Balance
Finding Support
Burnout
After reading, you'll be more aware of problems that could arise during your first school year and better prepared to overcome them.
1. Transferring Industry Experience into Lesson Plans
Transferring your industry knowledge and skills into digestible lesson plans for your students can be overwhelming, even if you have decades of experience under your belt.
To accomplish this, first try tapping into either your connections from the industry who have transitioned into the classroom or professionals who mentor young students. These folks can help you determine what skills and knowledge are foundational for your students. Understanding what your students need to understand first and foremost can help you build activities and lessons around their development.
Additionally, if the thought of creating your own lesson plans from scratch stresses you, implementing a digital curriculum could ease your fears. With a standards-aligned curriculum, you can utilize it as a base where you include activities and lesson plans that you feel will help students grasp key concepts while ensuring they're getting a full education on the topic.
2. Classroom Management
If you're new to the classroom, knowing how to manage your class can be a daunting task. How do you discipline your students? What are the boundaries that you need to set? There are hundreds of scenarios that could arise that you feel you need to be prepared for.
Have no fear. Acing classroom management doesn't happen overnight, and even the most seasoned educators can struggle with their students.
When thinking about classroom management, first think of your own experience. Were you previously a manager? If so, there are tons of transferable skills that you can bring into the classroom, like understanding how to motivate or how to minimize conflict. Think back to the skills you gained as a manager and find what is appropriate to implement in the classroom.
You can also implement social-emotional learning (SEL), the development of skills necessary for
self-awareness, self-management, social awareness, relationships, and
responsible decision-making. With SEL, you provide the tools and support students need to manage themselves throughout their learning and activities. However, it should be noted that this is a process, not a fix-all solution to classroom management issues.
Leaning on other experts is another great way to improve your classroom management. As mentioned before, excelling in classroom management comes with experience, so who better to lean on than other seasoned educators? To that end, try participating in professional development webinars or join a teaching community to get tried and true tips to help improve your classroom management.
3. Lack of Pedagogical Knowledge
When you're a new teacher, the word "pedagogy" could sound like a foreign language. However, understanding pedagogy as the study of teaching and how curriculum should be presented to students is vital for implementing best practices in your classroom.
But how do you learn these practices? First, ask your administrator and other educators for help. They might have some resources or webinars that could be helpful.
Secondly, dive into your own research. You can find guides and resources that introduce pedagogical strategies and explain how to create your own pedagogy in easy-to-implement steps.
At the end of the day, having a well-thought-out pedagogy can improve the quality of your teaching and the way students learn, helping them gain a deeper grasp of fundamental materials.
There are numerous approaches to pedagogy that aim to support learners through their academic and career preparation endeavors in your CTE classroom. The key is identifying which approaches align best with your unique students' needs and what they are expected to execute in your class.
4. Working with Special Populations
Being a new educator, one difficult task can be understanding how to best support your special populations students. After all, whether you're a new teacher or alternatively certified, it's essential to know how to support your diverse classroom.
Meeting these students' individual needs is critical for their success now and in their future careers. The best way to support your students is to implement certain teaching strategies specifically for special population students.
Some teaching strategies include:
Customization Strategies
Classroom Management Strategies
Differentiated Instruction
Alternatives for Common Assignments
Vocabulary Strategies
By implementing these strategies, you are setting all of your students, no matter their needs, up for success in your classroom.
5. Handling Administrator Expectations
With any new job, it can be hard to understand expectations and even anxiety-inducing when thinking about the pressure of expectations set by administrators. But it's essential to know what those expectations are to ensure you're meeting the mark.
Remember, your administrators were once teachers, too! Start by developing a relationship with them and asking them for their guidance throughout your first year. If possible, you can also lean into your lead teacher or CTE director for advice on handling what's expected of you.
However, it's important to remember that not all admins have the capacity to be the sole support for their teachers. If that's the case for your school, don't be afraid to reach out to a community of educators instead. Many educators have faced grand expectations from administrators in the past and could have great advice that will help you achieve your goals.
6. Communicating with Parents
Talking with your student's guardians can be nerve-racking, especially if it's about failing grades or bad behavior. But, intimidation aside, it can be beneficial to include your students' parents in their learning experiences.
The best advice we can give is to be proactive in your communication with your students' guardians to develop a consistent relationship. If you're only reaching out when there is an issue, it can create a negative discourse around their student which can become frustrating. When parents are looped in from the beginning, with frequent, positive communication, they can be more open to you and your solutions.
If you do have to reach out to share information about their student's struggles, remain positive and solution-oriented, approaching solutions together, as a team.
However, that's not to say that every parent will be receptive. If you find a guardian that is particularly adverse, loop in your lead teacher or administrator for help approaching the parent. They may have dealt with that individual before and have tips on how to get the best outcomes or at a minimum help you prepare for the conversation.
7. Developing Relationships with Other Educators
When you're the "new kid," it can feel overwhelming to make new connections with other teachers, especially with veteran educators. But, you have to remember that every single teacher is the "new teacher" at one point in their career and has been in your shoes before.
To make new connections, the best thing you can do is put yourself out there. When you attend new teacher training, for instance, introduce yourself to the other new educators. They could be feeling the same way you do, and it will do you and them some good to reach out.
Additionally, once the school year starts, attend your school's activities or mixers to meet others at your school. You never know when a new connection or friendship can bloom.
Lastly, attend conferences or join a teaching community to connect with other educators that are outside of your school, building a network of teachers that can help and support you throughout the school year.
8. Work-Life Balance
Whether you're a new teacher who recently graduated or switching careers from a different industry, adjusting to your new work-life balance can be difficult.
This adjustment period can be long and exhausting for some. However, if you're realistic about the demands of your role and implement the right processes, your adjustment period could be shortened.
When thinking about your role, tap into those seasoned educators. They will have the best insight into how the demands of your role will impact your work-life balance and provide advice on how to overcome the adjustment period.
Additionally, when starting a new role, try not to overcommit yourself in the beginning. While you may be excited to get started, it's essential to nail down your schedule and to figure out how to effectively find your work-life balance. Once you find that balance, start to add in other commitments to avoid burnout.
9. Finding Support
As you know, finding support as an educator is crucial for success. Unfortunately, not every school has the means to provide this necessary support for teachers. Whether your school is underfunded or overworked, it can be difficult to connect with others to get the help you need.
However, not all hope is lost. You can still find support from outside of your school's connections through teaching communities. Whether you're looking for CTE-specific, subject area-specific or general teacher support, there are a multitude of communities filled with educators looking to help you.
When determining what communities to join, first check to see if it is an active community where other educators are not only asking questions but where their questions are also being answered.
Once you find an active community, check to see if your questions have already been answered. If so, sort through the advice and resources to see what is applicable to you. If you still need help, don't be afraid to ask. Through an active community, you'll not only get your questions answered, but you'll also build connections and find helpful resources and advice.
10. Burnout
Let's be honest, burnout is real and abundant in education. Even the most seasoned educators face burnout, but it seems that new educators struggle most significantly.
With such a common issue, there are resources out there to help you overcome it. First, reach back out to those in your network who've overcome burnout as they could have good tips and advice that can help you.
Additionally, take time to recharge and reset. We all need a break from time to time so it's essential to be kind and allow yourself the time you need to get back to full capacity.
Remember, you're not alone. When you recognize you're inching towards burnout, do what you need to in order to continue to show up for your students every day.
How Do I Avoid Problems in My First Year of Teaching?
When you're a new educator, it's inevitable that you will face obstacles in your first school year. However, with the right resources and network, there isn't a challenge that you can't overcome with support from friends, peers, and administrators.
Whether you're facing classroom management issues or having a hard time finding the right resources, if you take the time to build relationships inside and outside of your school, you'll have a successful first year.
However, these strategies may take you some time and research to implement, and depending on your circumstances, one or both of those could be beyond your reach. Instead, if you're already gearing up for your first school year, consider preparing yourself for potential obstacles with iCEV's Guide to Overcome Your Biggest Challenges as a CTE Teacher.
This guide provides you with essential advice to circumvent some of the greatest challenges teachers face in their careers, including how to engage students, satisfy course standards, and more.