Career Readiness | Middle School | 21st Century Skills
How to Teach 21st Century Skills in Middle School

Subscribe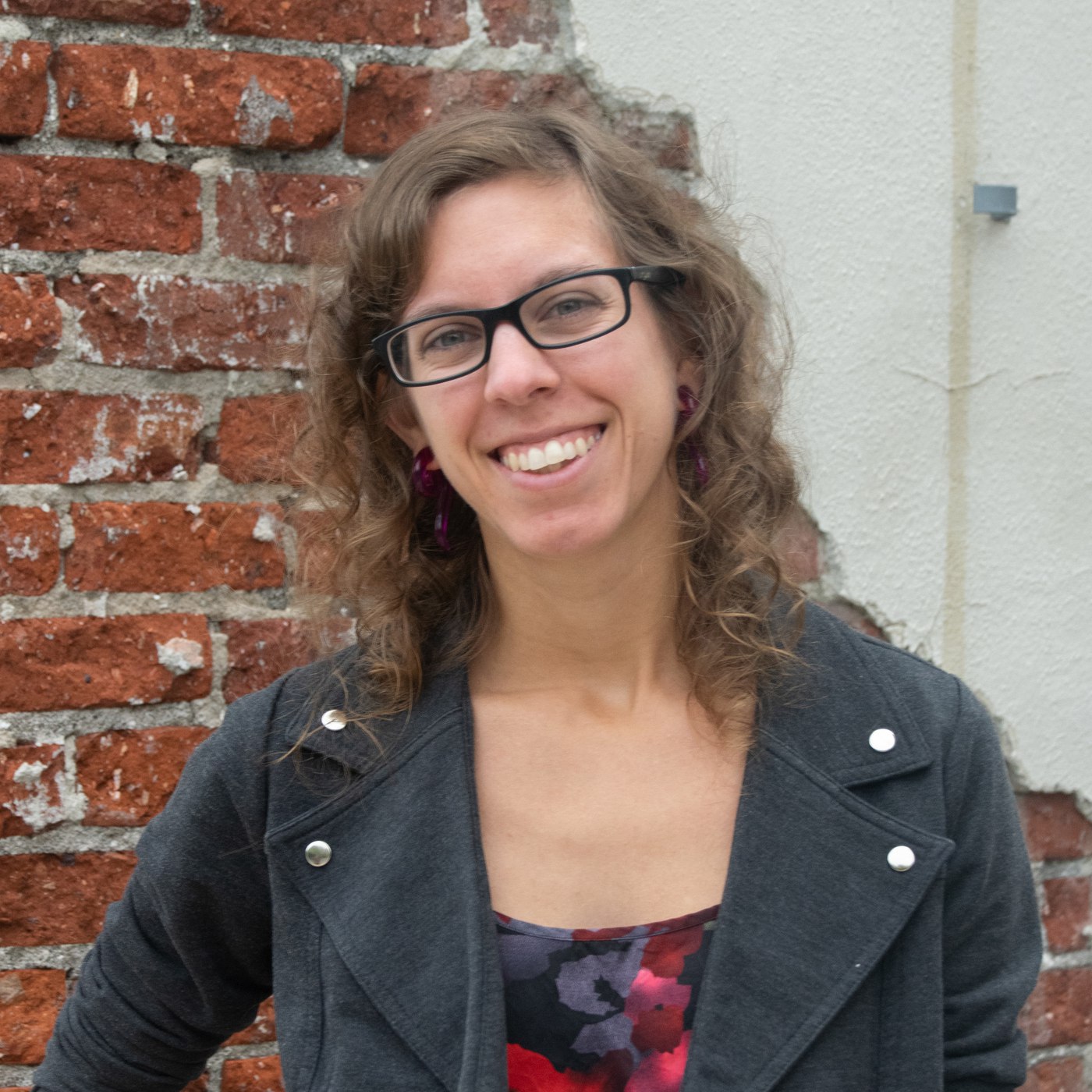 For nearly 10 years, Bri has focused on creating content to address the questions and concerns educators have about teaching classes, preparing students for certifications, and making the most of the iCEV curriculum system.
It's an unfortunate reality that thousands of middle schoolers across the country aren't being taught the skills they need to flourish in the modern workspace.
21st Century skills are essential to cultivate in your students if you want them to lead successful professional lives. But too often teachers send their students on to high school without even being aware of these skills, let alone how to teach them.
As a career readiness curriculum developer, teachers who've heard of these skills often come to us asking for more information about them and the best ways to teach them. You want to plant the seeds of success in your students' minds as early as possible, so that when they finally enter adulthood, they're ready.
In this post, you'll find tips and resources to help you teach 21st Century skills in your middle school courses.
By the end of this article, you'll have a better understanding of each skill and will know where to find 21st Century skills lesson plans for your classes.
But before we get into the details, what does the phrase "21st Century skills" actually mean?
What Are 21st Century Skills?
21st Century skills are 12 abilities that today's students need to succeed in their future careers:
Critical thinking
Creativity
Collaboration
Communication
Information literacy
Media literacy
Technology literacy
Flexibility
Leadership
Initiative
Productivity
Social skills
By mastering these skills, your students will be better equipped to start and grow in whatever career path they choose.
Now that you know what skills we'll be discussing, let's dive into how you can teach them!
1. Critical Thinking

Critical thinking involves logically assessing information to make informed decisions.
It's an important skill many employers expect from new employees, which means there are a ton of articles on how to improve critical thinking skills.
However, these resources often focus on professionals, not middle school students.
To help you effectively teach this skill in your classes, we've researched some of the best places to find critical thinking lessons and activities:
Leonore Annenberg Institute for Civics
TEDEd
Room 241 from Concordia University
Global Digital Citizen Foundation
Teachers Pay Teachers
Morningside Center
We Are Teachers
These websites each have great resources to teach critical thinking and other related skills.
Once you've tackled critical thinking, add some decision making activities to reinforce the concepts even more.
Related Resource:
2. Creativity

Creativity empowers people to see concepts in a different light, leading to innovative thinking and problem solving.
In many cases, it's tough to directly teach students how to be creative thinkers. That's why we recommend using problem solving lessons to get your students thinking creatively.
Some of the best places you can find lessons that focus on problem solving and creativity are:
TeacherVision
Ed Creative
Discovery Education
BrainPOP
TEDEd
After you've introduced creativity and problem solving, you and your students will find that many of the other 21st Century skills can help reinforce them!
3. Collaboration

Collaboration involves multiple people working together to achieve a common goal.
When teaching collaboration skills in your classroom, it's common to assign group projects and call it a day. After all, if students are working together, they are learning collaboration skills, right?
While group work can help reinforce collaboration and teamwork, it's important to address these skills in your daily lessons to make them stick.
To teach collaboration skills that your students will remember you should start by incorporating teamwork lessons and activities.
Once your students understand the importance of good collaboration skills, assigning group work will help to reinforce the concepts and skills you've discussed.
4. Communication

Communication is the practice of conveying ideas by using a variety of methods.
With texting and messaging apps, today's middle school students can communicate quicker than ever before.
But just because it's easier to connect with others doesn't mean your students have good communication skills -- especially ones that will translate to the workforce.
When teaching these skills, it's important to cover multiple facets of communication, including:
Listening skills
Verbal communication
If you're wondering how to incorporate all of these pieces in your lessons, here's a great place to get started: Best Places to Find Communication Lesson Plans for Middle School.
5. Information Literacy

Information literacy gives your students the tools needed to distinguish fact from fiction.
When teaching information literacy, we recommend a five-step approach:
Define information literacy
Show examples of trustworthy and untrustworthy information
Define what makes a source trustworthy
Encourage critical thinking
Introduce other 21st Century skills
Following these steps will help your students hone their information literacy skills while reinforcing other skills you're teaching.
If you need resources to support your information literacy lessons, consider checking out Common Sense Education or the News Literacy Project.
6. Media Literacy

Media literacy helps students analyze media and understand potential issues that can arise when using digital tools.
Often times, media literacy is incorporated as a small piece in some teachers' digital citizenship lessons.
Some teachers also include social media and cyberbullying as topics within their media literacy lessons, since they are so closely intertwined.
But where exactly can you find resources to help teach such a complex topic?
For media literacy lessons, you can start by looking into:
Common Sense Education
NewseumEd's Fact Finder
BrainPop
Media Smarts
The International Literacy Association
These resources can help you dive into how media can influence beliefs and behaviors of people.
If you want to incorporate digital citizenship and social media into your media literacy lessons, check out these additional resources:
7. Technology Literacy

Technology literacy involves students understanding different applications and the best ways to use them.
Very often, technology literacy is taught in a computer applications course focused on Microsoft Office or Google Applications.
If that's the case in your school, you won't need to spend much time discussing technology literacy as part of your classes.
However, if you're required to include lessons on technology literacy, you could connect with the computer teacher to tie in with the skills they are teaching.
Here are a few ideas you could start with:
Have students create a presentation in the computer class and present it in your class.
Ask students to write an email in the computer class to practice good communication skills.
Use a word processing application to create a flyer about a 21st Century skill you're teaching.
8. Flexibility

Flexibility is someone's ability to adapt to change and understand differences in views that can impact decisions.
It involves letting go of control and adapting to decisions you may not always agree with. That makes it one of the most difficult 21st Century skills to teach to middle schoolers.
However, if you approach flexibility in relation to other skills such as collaboration, creativity, and critical thinking you may find it's easier to teach than you first thought.
To get started, look into some of the popular flexible thinking lessons and activities on Teachers Pay Teachers.
9. Leadership

Leadership involves someone's ability to influence and guide others towards a common goal.
There are hundreds of articles dedicated to helping employers and professionals grow their leadership skills. But finding leadership resources that are relevant to middle school isn't easy.
When teaching leadership, it's important to dive into the qualities that make a good leader, including problem solving, teamwork, goal setting, and responsibility.
Some of the best places to find resources that teach leadership qualities include:
Teachers Pay Teachers
Scholastic
The Student Leadership Challenge
Learning to Give
Once you find lessons that break leadership down into more concrete qualities, you'll find it's easier to teach than leadership as one topic!
10. Initiative

Initiative, sometimes called intrinsic motivation, relates to employees starting projects, creating plans, and executing strategies on their own.
Many websites include tips and tricks for keeping employees motivated, but how can you teach these skills before your students even head for their first interview?
Some of our best tips for teaching initiative include:
Tie your lessons to the end goal
Incorporate group work
Let students work independently
Find ways to help students stay productive
Encourage students to discover connections
When teaching your students about initiative it may also be a great time to discuss the six pillars of character and how they can influence someone's initiative.
11. Productivity

Productivity measures how well someone is able to prioritize, plan, and manage their work.
In order to be productive, a person needs to be able to hold themselves accountable for meeting goals and identify when an obstacle may prevent them from meeting that goal.
One of the most important topics to discuss as part of productivity is time management.
When teaching time management skills in middle school, it's best to tie it back to their current lives rather than looking ahead at the future. After all, it's likely your students would benefit from improving their productivity skills right now!
Start by discussing productivity in your classes and get students thinking about good time management. Once you've covered the basics, you can tie in with other skills by explaining how problem solving and critical thinking also help people work productively!
12. Social Skills

Social skills are one of the most ambiguous pieces of teaching 21st Century skills in middle school.
Before you can teach social skills, you need to know what that phrase actually means!
As a 21st Century skill, social skills refer to the skills needed to interact effectively with others, especially when working with a diverse group of people.
While this includes having good communication, it's important to focus on the use of empathy and understanding others who may have different social or cultural backgrounds.
Teaching empathy to middle schoolers may seem nearly impossible.
Luckily we've found some stellar resources to help you teach empathy:
The Teachers Guild
Hasbro & Ashoka
Preventing Bullying
Brookes Publishing Co.
Minneapolis Public Schools
Edutopia
You can also reinforce the importance of empathy and social skills by relating it back to communication and collaboration with others.
Discover the Ultimate Guide to 21st Century Skills
Effectively leveraging 21st Century skills will set up your students to become successful professionals. But if they don't learn these skills, they'll risk falling behind in today's workspace.
When you use strategies and resources from this article, your students will be on the way to developing good behaviors that will benefit them throughout their lives.
But this article only touched on the basics of implementing 21st Century skills in your middle school courses.
For a more structured guide that will teach you all you need to know about how to teach these valuable skills, download the Ultimate Guide to Teaching 21st Century Skills.
You'll discover answers to the most common questions teachers ask about 21st Century skills so you're more prepared to teach your middle school students.