Computer Applications | Google Apps
Google Apps Lesson Plans vs. Google Apps Curriculum: Which One Do You Really Need?

Subscribe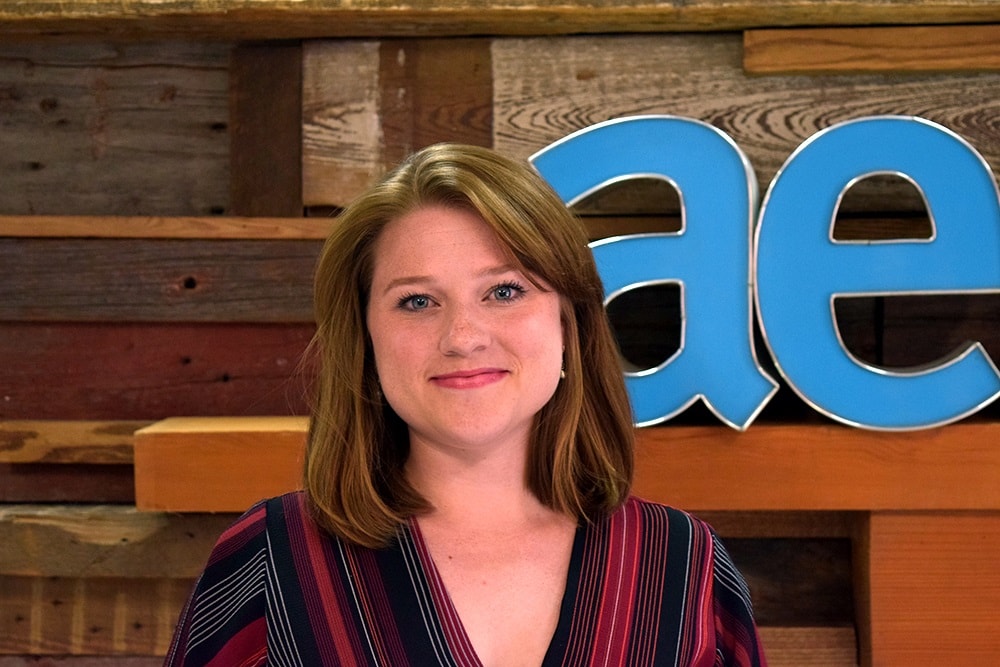 Emma plays a critical role in facilitating communication between valued educators and AES, daily. It's paramount for her to understand the needs and perspective of our teachers to ensure our mutual success, and add value wherever possible.
As a computer applications curriculum developer, we work with thousands of teachers every year. Many are looking for new resources to teach their students how to use Google Apps.
When speaking with these teachers, our team hears three common challenges that lead them to search for Google Apps teaching materials:
My computer class is brand new, and I have no materials
I have Google Apps lessons but need more engaging ideas
I don't know how to balance teaching Google Apps with the other topics in my course requirements
But how do you know if you simply need Google Apps lesson plans or a full Google Apps curriculum for your classes?
This article will help you determine whether supplemental lesson plans or a full curriculum are right for you, based on which challenge(s) you're looking to overcome.
At the end of the article, you'll have a clearer idea of what type of materials will best work for your needs and where to find resources to teach Google Apps.
Challenge #1: My Class Is Brand New, and I Have No Materials for Teaching Google Apps
A lack of materials is one of the most common challenges we hear from computer teachers.
If you've just been assigned a computer class, you'll need materials to help you plan and teach your lessons.
In our experience, computer teachers who need to create a Google Apps curriculum fall into one of two categories:
Those who prefer building their curriculum from scratch
Those who don't want to put everything together themselves
The type of Google Apps teaching materials you'll want will differ depending on which type of teacher you are.
If you're unsure of your preferred method of sourcing your computer curriculum, read this article to learn more: Digital Curriculum vs. Teacher-Made Curriculum
If you want to build your curriculum from scratch...
Some teachers enjoy the process of finding the perfect Google Apps lessons and activities from various places and combining them to create a tailored curriculum.
This option allows you to build a uniquely customized computer applications curriculum that aligns with your students' needs and goals.
If you love the detailed work of picking and choosing each lesson and activity, supplemental lesson plans would be a good fit.
If you don't want to put everything together yourself...
Some teachers just want a foundational structure for teaching their classes. For teachers like this, a full Google Apps curriculum will make your life much easier than pulling together lesson plans from various sources.
With a ready-to-use curriculum, you don't need to worry about finding age-appropriate lessons or creating rubrics to grade student work.
Finding the right pre-designed Google Apps curriculum will ensure that you meet the necessary learning objectives without needing to find individual activities and lessons.
If you don't want to spend time pulling various materials together, then a full Google Apps curriculum would be a good fit.
Challenge #2: I Have Google Apps Lessons, But Need More Engaging Ideas

We hear this challenge from both new teachers taking over an existing computer class and veteran teachers looking to mix things up in their curriculum from year to year.
Every year, your students' interests and understanding of the importance of learning Google Apps changes. So mixing things up by adding a new lesson or activity to keep your students engaged is often a good idea.
If you already have a core curriculum in place, choosing additional lessons, activities, and materials can help mix things up in your classroom.
If that's the case for you, supplemental Google Apps lesson plans are likely a better fit than implementing a brand new curriculum.
Challenge #3: I Don't Know How to Balance Teaching Google Apps with the Other Topics in my Course Requirements

If you're like most computer applications teachers, your course objectives include more than just Google Apps. Teachers we work with have a wide array of lessons to cover with their students, such as:
If you need resources to teach both Google Apps and other technology topics, a full curriculum would be a good fit.
With a full computer applications curriculum, you'll have access to an array of topics scheduled to move your class through the year, along with their activities and teaching guides.
Where to Find Google Apps Teaching Materials
After reviewing this information, you should have a clearer understanding of whether Google Apps lesson plans or a full Google Apps curriculum will help you solve the challenges you are facing.
If you need supplementary lessons and activities, check out these resources:
If you believe a full Google Apps curriculum is a better fit for you, consider looking into our Business&ITCenter21 curriculum system.
Business&ITCenter21 is used by thousands of teachers every year to teach Google Apps, digital literacy skills, digital communication, and more.
It contains nearly 1,000 hours of curriculum content to help you save time with planning and grading while maximizing student understanding and engagement.
To see if Business&ITCenter21 is a good fit for your classroom, watch the demo video: