What is Future Business Leaders of America (FBLA)?

Subscribe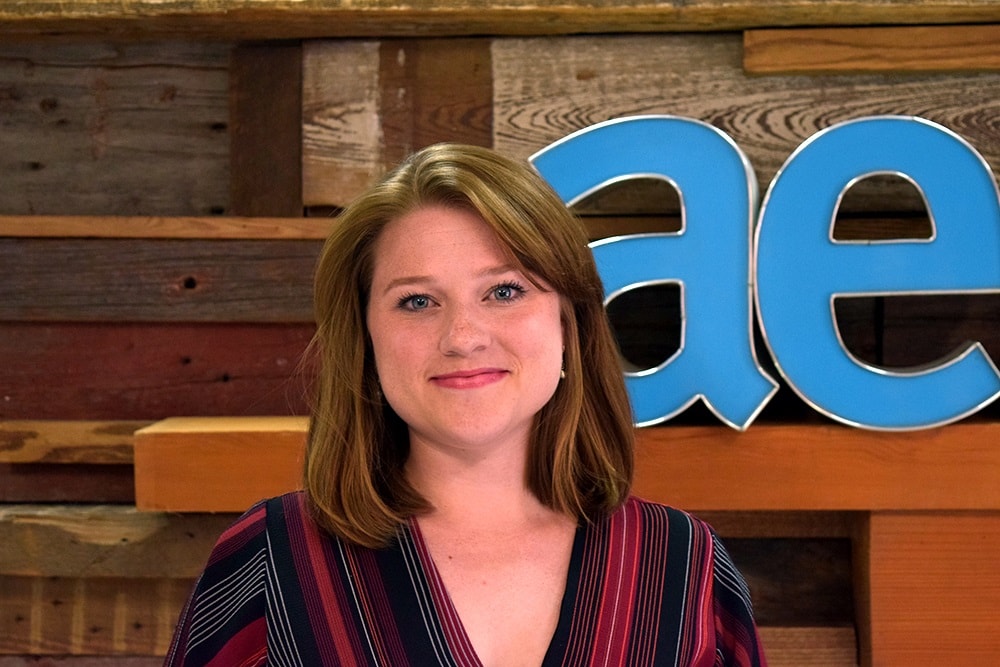 Emma plays a critical role in facilitating communication between valued educators and AES, daily. It's paramount for her to understand the needs and perspective of our teachers to ensure our mutual success, and add value wherever possible.
FBLA, officially known as Future Business Leaders of America, is the high school division of a career and technical student organization (CTSO) dedicated to preparing students for careers in business.
The mission of FBLA is to "inspire and prepare students to become community-minded business leaders in a global society through relevant career preparation and leadership experiences."
Currently there are more than 196,950 members in 5,200 FBLA chapters across the US and other countries.
On this page, we'll dive into how FBLA benefits students, the types of FBLA award programs, and how teachers can support their students through FBLA.
How Does FBLA Prepare Students for the Future?

With a mission to help students become community-minded business leaders, FBLA built its programs to reach that goal.
Overall, FBLA has six specific areas focused on helping students become successful business leaders:
Leadership development

Academic competitions

Educational programs

Membership benefits

Community service

Awards & recognition

We'll discuss each aspect and how they benefit students, starting with leadership development.
1. Leadership Development
First and foremost, to become "community-minded business leaders" students need to hone their leadership skills!
To start, students have opportunities to hold FBLA officer positions at the local, state, and even national level.
FBLA also helps students develop leadership skills through workshops, seminars, and competitions – which is the second area of benefits!
2. Academic Competitions
In FBLA academic competitions, students practice and demonstrate their skills and knowledge, including leadership, public speaking, and more.
These competitions occur at the regional, state, and national level. At each level, students are recognized with trophies and sometimes even win cash prizes!
Along with the skills practice, competitions provide a secondary benefit for students. Those who attend national competitions travel to locations they've never been and network with people from all across the country!
3. Educational Programs
FBLA provides educational resources to help students further their education in multiple ways.
First, FBLA provides partner programs for teachers to bring into the classroom. These help students continue to develop their skills both in and out of school.
In addition, students can apply to a number of different scholarships unique to FBLA members.
4. Membership Benefits
Student members get exclusive benefits for being part of FBLA. The organization highlights three areas of membership benefits.
First, as mentioned above, FBLA members can apply for unique scholarships from universities and colleges.
In addition, members have exclusive access to Tomorrow's Business Leader – a business and leadership focused magazine created by FBLA for FBLA. The publication includes articles on leadership, career exploration, and more.
Last, students get access to special discounts and benefits through affiliate companies and organizations.
5. Community Service
FBLA provides students with a number of ways to partake in community service events. The largest focus is their work with the March of Dimes – FBLA's national service partner.
Members participate in campaigns and fundraising events to get their local communities involved in supporting the organization.
This work helps students build connections with community members and take on leadership roles – all while supporting a great cause.
6. Awards & Recognitions
As stated above, FBLA leads academic competitions and events at the local, state, and national levels.
As members in their local chapter, students partake in activities both in and out of the classroom to build leadership and business skills. These include networking events, opportunities to become FBLA officers, and more.
The work students do through FBLA also makes them eligible for various awards and recognitions.
Since these are such a huge part of FBLA, we'll talk about the awards and recognitions in detail in the next section!
FBLA Award & Recognition Programs

There are three main award programs through FBLA:
Business Achievement Awards

Community Service Awards

National Awards Program

Let's discuss each program in-depth to give you an idea of how they work.
1. FBLA Business Achievement Awards
The FBLA Business Achievement Awards (BAA) is a program designed to help students expand their skills and demonstrate their abilities in three areas -- service, education, and progress.
The awards are broken into four levels:
Future

Business

Leader

America

To receive the awards, students must complete a set number of activities that fall under each level. Each level builds upon the previous one, and the activities are increasingly difficult to complete.
Students gain recognition by earning a pin after completing each level. The pins for Future and Business are typically presented at a local awards ceremony; the Leader pins are presented at the State Leadership Conference; and America pins are presented at the National Leadership Conference.
2. FBLA Community Service Awards
The FBLA Community Service Awards (CSA) is a more focused program, highlighting students who are committed to completing community service hours.
The CSA has three levels of recognition based on the number of cumulative hours a member spends on community service work:
CSA Community (50 hours)

CSA Service (200 hours)

CSA Achievement (500 hours)

Once a student achieves the Community or Service award, they receive a certificate of recognition from their local chapter adviser.
The Achievement awards are presented to students at the National Leadership Conference.
3. FBLA National Awards Program
The FBLA National Awards Program, often called "competitive events," is the most well-known FBLA awards program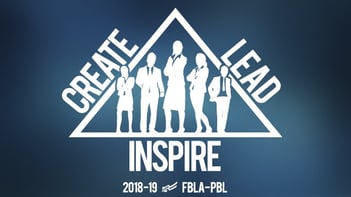 .
The National Awards Program provides a way for students to apply what they've learned in the classroom and through FBLA activities. Overall, the program "recognizes and rewards excellence in a broad range of business and career-related areas."
In total, there are more than 70 events that students can compete in. These include a wide range of topics, such as agribusiness, cyber security, entrepreneurship, and personal finance.
Students can complete events as individuals, part of a team, or on their chapter's team.
The events are broken into four overarching categories — or types of events — each with sub-categories. The four main event types are:
Test

Presentation

Interview

Team Performance

The events are first held at the state level with students competing at their State Leadership Conference. From there, the top winners in each state go on to compete at the national level.
Like the other awards programs, the national competitions are highlighted at the FBLA National Leadership Conference (NLC).
The conference is held every June and provides members with opportunities they won't get anywhere else!
At the NLC, students can:
Attend general sessions

Go through workshops

Attend state meetings

Connect with other FBLA members

Check out exhibitors

Meet industry professionals

Compete in national events

Overall, the goal for FBLA members is to hone their skills and knowledge to become successful business leaders and members of society!
Winning a national award is a highlight for any student or team, but students can get so much more than that by being part of FBLA.
How Can You Support FBLA as a Teacher?

Teachers play an important role in preparing students for their future careers. You can maximize your impact on students by also supporting them through FBLA!
But how can you support FBLA in your school and give your students these opportunities?
FBLA provides a Chapter Management Handbook that's a great place to start. Here you'll find information on building a chapter, recruiting members, and more.
Once you're connected with a local FBLA chapter (or you've started one), it's time to find ways to integrate FBLA into your classroom.
You can do this by incorporating FBLA activities for the Business Achievement Awards and other educational programs into your curriculum.
Even if not all of your students are members of FBLA, they will gain skills and knowledge from participating. And once you've introduced one of these programs, you may have more students join your FBLA chapter!
There's a ton of ways you can start supporting FBLA, but it all comes down to one thing -- helping your students become future business and community leaders!
Most often, teachers do this by aligning their lessons with specific competitive event tasks. One way to accomplish this is to create a curriculum map, develop lessons and activities, write assessments, and create projects.
Meet Your Challenges as a Business Education Teacher
Future Business Leaders of America (FBLA) offers excellent learning opportunities for teachers and students. Taking advantage of the resources FBLA offers can make a real difference in preparing students for the working world.
But if you're new to teaching business education, you might not have time to be an influential FBLA advisor with all the other tasks you need to handle as a teacher. You might not even be aware of some of the biggest challenges business educators face in the classroom.
To know more about five of the most significant challenges facing business education instructors, download this free guide. You'll learn what these challenges are and discover ways to overcome them in your classroom.