Career and Technical Education (CTE) | Special Populations
8 Ways to Support English Language Learners Using iCEV

Subscribe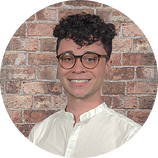 After serving as a Texas FFA state officer in 2018, Josh Witherspoon joined the iCEV team as a part-time employee for 3 years before taking on the role of content development specialist in 2022. Witherspoon holds a bachelor's degree in agricultural communications from Texas Tech University, in which his experience and proficiency in writing, marketing and CTE allow him to effectively communicate the successes of CTE educators and students and the value iCEV has to offer.
Today, English Language Learners (ELLs) are the most rapidly growing special population group in public schools. With this growth, you may be concerned about meeting the needs of ESL students in your own classroom.
Think about it, the challenges of learning a new language, coming from diverse backgrounds and experiences—they're all overwhelming factors that make it even more difficult to connect and engage students in your course content.
Because of this challenge, iCEV is dedicated to providing effective strategies to support ELLs and their CTE teachers. We've compiled a list of eight of the best ways to support ELLs when using iCEV:
Use Google Translate for Printable Resources
Use Text Read-Aloud with Printable Resources
Turn on Closed Captions in Video Lessons
Provide Vocabulary Handouts
Create a Buddy System
Use Group Projects
Allow Early Access or Extra Time on Assignments
Provide Visual Aids
By the end of this article, you'll better understand the resources and strategies available through iCEV to support your ELL students as they learn and grow in your classroom.
1. Use Google Translate for Printable Resources
While Google Translate was not created for educational purposes, it can be very beneficial in the classroom. This app can be downloaded and used across any mobile device or computer.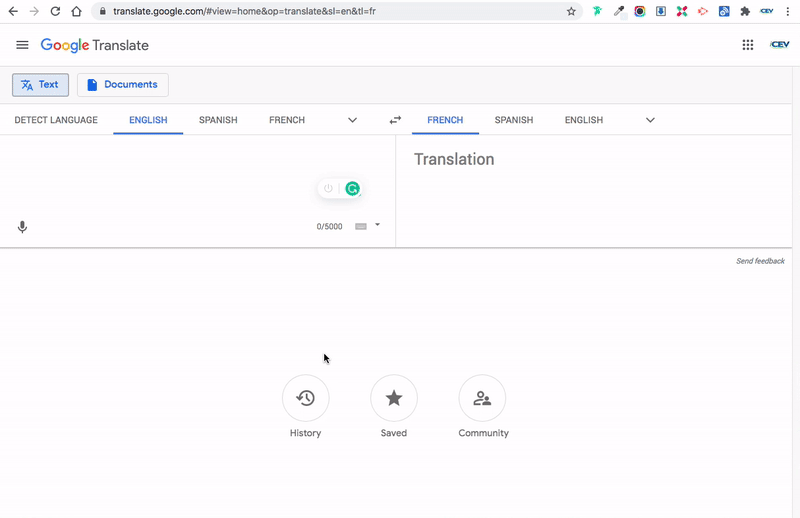 For educators, you can enter text in English and easily translate documents into a student's first language. You can translate a variety of media, including text, media, videos, and speech. Google offers translations for over 100 different languages, as well as the option to save translations for later use.
Every video on the iCEV platform is accompanied by a video transcript and each slide presentation has a downloadable version. Both resources can be printed out. As you work to accommodate your ESL students' needs, Google Translate is a solid resource for translating printed course materials from English to the language the learner is most comfortable with.
For more guidance view the tutorial: Using Google Translate with iCEV
2. Use Text Read-Aloud Tools with Printable Resources
Learning to speak a language is not the same as learning to read and write in that language. Many times students learn to speak in English, but then struggle to keep up with all of the reading required. A great support that can help increase comprehension and reading speed for ELLs is text-to-speech software.
Text-to-speech software reads digital text aloud, allowing students to both hear and see how words are pronounced and spelled. iCEV subscribers can download iCEV Printable Resources and save them as Microsoft Word documents.
Microsoft's Immersive Reader will read the text in one of the 68 supported languages included in the program. This tool also allows students to select the language, speed and volume at which they will read and hear the content. Immersive Reader also includes a picture dictionary to define words and has the option for students to see individual words translated instead of the entire text.
3. Turn on Closed Captions in Video Lessons
When English learners listen to a native English speaker talk, they often find it difficult to identify which words are being spoken, how they are spelled, and in what order they are arranged. That's why for anyone learning a new language, it is extremely helpful to read the words one is hearing at the same time.
Every video lesson on iCEV is closed-captioned. ESL teachers can direct learners to turn on closed captions so they can see and hear English words at the same time. Even if the student cannot fully understand what they are reading on screen, captions can provide helpful context and encourage the viewer to stay engaged with the video.
4. Provide Vocabulary Handouts
Vocabulary comprehension is key to understanding any concept. Provide learners access to a physical copy of the vocabulary handout found in each iCEV lesson and allow them to make notes in their native language. Have students practice terms using iCEV's interactive vocabulary activity to give them even more opportunities to apply what they've learned.
If you've taught for more than a year, you likely have an idea about which topics and phrases ESL students are most likely to struggle with.
To get ahead of the curve with your next group of students, take the time to create vocab lists specifically for your English Language Learners. If they know these words and phrases ahead of time, they will have a better chance of understanding the curriculum content as a whole.
5. Create a Buddy System
If you have multiple students in your class with the same preferred language, consider pairing them up. By creating a buddy system for your English learners, they can work together and help each other through the curriculum content. This will also help ELLs feel more comfortable in your class. Knowing that they are not the only ones with a language barrier can help them feel more confident and less discouraged.
However, it's important for your ESL students to also work with other students within your classroom. Like peer-to-peer tutoring, pairing English learners together with native speakers will help them learn the language and answer questions about directions and instructions. It's also helpful to switch up buddies so that one student doesn't get overwhelmed with helping out your English learners every day.
6. Use Group Projects
iCEV contains many group projects, which allow learners to practice their language with their peers in a more personal, lower-risk setting. Projects can also be completed in collaborative software to allow students to utilize immersive reading tools while completing the project and communicating with peers.
Group projects provide excellent opportunities for oral language development because each student has more time to talk than in a large group discussion, and students often feel more comfortable sharing their ideas in a small group environment.
7. Allow Early Access or Extra Time on Assignments
Not only are your ESL students learning the curriculum content for your course, they're learning the English language as well. Because of this, we recommend allowing your ELLs to have more leeway with completion deadlines.
Every iCEV lesson is led by an engaging video or slide presentation designed to introduce and expose students to the concepts and skills being focused on in that particular lesson. Have students watch the videos or read through the slide presentations prior to class. Asking them to write down unfamiliar terms and look them up prior to class can enhance their understanding of the lesson.
Additionally, many school English as a Second Language (ESL) and English Language Development (ELD) programs require that students are given extra time to complete coursework. Be sure to check with your school to see if they have specific guidelines or any other requirements as part of the ESL program.
On the iCEV platform, educators can create a separate copy of their course for ESL students in which they can select when interactive materials are visible to students and when student access is deactivated. Doing this will allow you to give your ELLs early access or extended time to work through coursework.
8. Provide Visual Aids
Visual aids are an essential classroom resource for all learners but are especially valuable for ESL students. Visual aids provide a different form of explanation and present students with information that they may not have understood if it was presented to them in written or spoken form.
Implementing visual aids in everyday teaching is crucial for supporting English learners. The first step to language acquisition is recognition. By creating handouts with pictures or anchor charts to place around the room, you're providing opportunities for all students to reference the material without the need to communicate with the teacher or other students.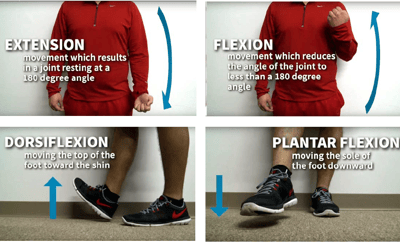 As a digital curriculum resource, iCEV courses are full of engaging videos and high-quality slide presentations that include relevant graphs, charts, and other visual aids to bring concepts to life in your classroom. To find the visual aid components of an iCEV lesson or to incorporate your own, use the pre-built lesson plan to help you determine what concepts or ideas might need a visual explanation.
Better Support English Language Learners (ELLs) in Your Classroom
Helping English Language Learners succeed in your classroom involves meeting them where they are at and helping them learn and grow. As the number of ELLs increases, it can be challenging to ensure these students have equal access to engaging and impactful CTE learning experiences.
When you use the various platform features in iCEV and best practices for teaching English learners, you'll be well on your way to helping every student succeed in your course.
But ESL students are just one group of students you'll be expected to serve when teaching CTE courses.
To explore even more ways to support ELLs and other special populations students, download the Teaching Strategies for Special Populations Guide. This in-depth resource will help you better understand your special populations students' needs and develop strategies to help all students succeed in your CTE classroom.