What Are ITEEA Standards and How Do I Meet Them?

Subscribe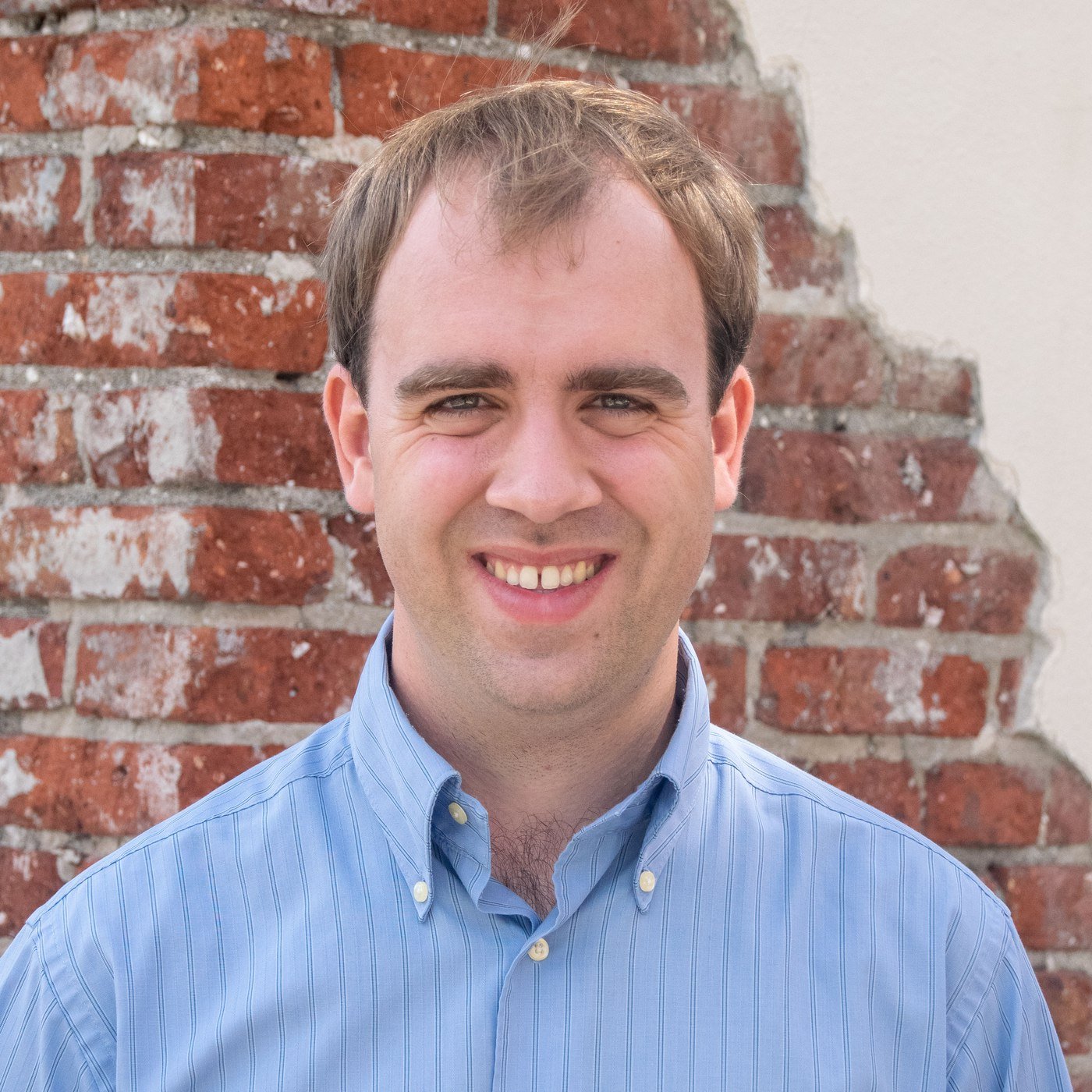 Coming from a family of educators, Brad knows both the joys and challenges of teaching well. Through his own teaching background, he's experienced both firsthand. As a writer for iCEV, Brad's goal is to help teachers empower their students by listening to educators' concerns and creating content that answers their most pressing questions about career and technical education.
As a high school STEM or engineering teacher, you might be asked to meet ITEEA standards in your instruction.
But what exactly is ITEEA? And how do you go about satisfying their standards in your STEM courses?
In this article, you'll discover more about ITEEA and its Technological Literacy Standards for high school students. When you've finished reading, you should know what these standards are so you can meet them in your instruction.
What Is ITEEA?
The International Technology and Engineering Educators Association (ITEEA) is a professional organization serving teachers in the technical and engineering fields of STEM education.
ITEEA helps educators in STEM fields by providing professional development opportunities, curriculum resources, and classroom support to teachers.
ITEEA focuses explicitly on promoting Integrative STEM Education, a multidisciplinary approach to pedagogy that uses technology and engineering principles to teach science and mathematics. Integrative STEM Education uses design- and problem-based learning to help students solve challenges related to technology and engineering.
To help teachers and students cover these subjects in the classroom, ITEEA has also developed a series of instructional standards and benchmarks that schools have adopted throughout the country.
What Are the ITEEA Standards for Technological and Engineering Literacy (STEL)?
The ITEEA Standards for Technological and Engineering Literacy (STEL) is a series of educational criteria to create coherent learning goals at each level of STEM education.
While the ITEEA provides learning objectives for Kindergarten through Grade 12, in this article, we'll focus on the STEL standards and benchmarks for high school students.
Below, you'll learn more about the eight ITEEA standards for high school STEM courses.
STEL 1: Nature and Characteristics of Technology and Engineering
For the first ITEEA standard, students will develop a background knowledge of technology and engineering. They accomplish this by meeting these educational benchmarks in the classroom:
1N. Explain how the world around them guides technological development and engineering design.
1O. Assess how similarities and differences among scientific, mathematics, engineering, and technological knowledge and skills contributed to the design of a product or system.
1P. Analyze the rate of technological development and predict future diffusion and adoption of new technologies.
1Q. Conduct research to inform intentional inventions and innovations that address specific needs and wants.
1R. Develop a plan that incorporates knowledge from science, mathematics, and other disciples to design or improve a technological product or system.
By meeting these benchmarks, your students will better understand fundamental processes in STEM education that will enable them to think, research, and analyze results like an engineer.
STEL 2: Core Concepts of Technology and Engineering
For this standard, learners undergo instruction in the essential ideas affecting the development of technologies. This ITEEA standard includes seven benchmarks:
2T. Demonstrate the use of conceptual, graphical, virtual, mathematical, and physical modeling to identify conflicting considerations before the entire system is developed and to aid in design decision-making.
2U. Diagnose a flawed system embedded within a larger technological, social, or environmental system.
2V. Analyze the stability of a technological system and how it is influenced by all of the components in the system, especially those in the feedback loop.
2W. Select resources that involve tradeoffs between competing values, such as availability, cost, desirability, and waste, while solving problems.
2X.Cite examples of the criteria and constraints of a product or system and how they affect final design.
2Y.Implement quality control as a planned process to ensure that a product, service, or system meets established criteria.
2Z. Use management processes in planning, organizing, and controlling work.
When they've mastered these core concepts, students will be prepared to solve real-world technological issues affecting everyday society.
STEL 3: Integration of Knowledge, Technologies, and Practices
To work effectively in STEM fields, students must understand how technological developments can have multiple applications in the global exchange of ideas. Under this standard, learners are expected to be able to:
3H. Analyze how technology transfer occurs when a user applies an existing innovation developed for one function for a different purpose.
3I. Evaluate how technology enhances opportunities for new products and services through globalization.
3J. Connect technological progress to the advancement of other areas of knowledge and vice versa.
Recognizing the interconnectivity of ideas gives learners a broader perspective on their work and how developments in science, technology, mathematics, and engineering can have effects far beyond those they've envisioned initially.
STEL 4: Impacts of Technology
The fourth ITEEA standard reflects the overall impact of technology and engineering on society. To demonstrate they understand how technology developments and challenges affect everyone, students must:
4P. Evaluate ways that technology can impact individuals, society, and the environment.
4Q. Critique whether existing or proposed technologies use resources sustainably.
4R. Assess a technology that minimizes resource use and resulting waste to achieve a goal.
4S. Develop a solution to a technological problem that has the least negative environmental and social impact.
4T. Evaluate how technologies alter human health and capabilities.
By coming up with STEM solutions that are both environmentally conscious and sustainable, students equip themselves to be better stewards of the earth's resources in their professional lives.
STEL 5: Influence of Society on Technological Development
Although technology greatly influences society, sometimes specific social or cultural needs can inspire the development of new technologies. The fifth STEL criterion directs students to explore this relationship. Specifically, learners must:
5H. Evaluate a technological innovation that arose from a specific society's unique need or want.
5I. Evaluate a technological innovation that was met with societal resistance impacting its development.
5J. Design an appropriate technology for use in a different culture.
By understanding how social circumstances can provide opportunities for engineers, learners will be better prepared to solve technological problems facing people in different cultures.
STEL 6: History of Technology
Understanding the history of technological development is critical to working successfully in STEM fields. For this standard, students must meet benchmarks chronicling the emergence of modern technology, from early civilization through the Industrial Revolution to the Information Age. In particular, learners should:
6F. Relate how technological development has been evolutionary, often the result of a series of refinements to basic inventions or technological knowledge.
6G. Verify that the evolution of civilization has been directly affected by, and has in turn affected, the development and use of tools, materials, and processes.
6H. Evaluate how technology has been a powerful force in reshaping the social, cultural, political, and economic landscapes throughout history.
6I. Analyze how the Industrial Revolution resulted in the development of mass production, sophisticated transportation and communication systems, advanced construction practices, and improved education and leisure time.
6J. Investigate the widespread changes that have resulted from the Information Age, which has placed emphasis on the processing and exchange of information.
By understanding the processes and developments that precipitated contemporary technology, students will be able to explain how even small innovations can have a long-term impact on society.
STEL 7: Design in Technology and Engineering Education
This ITEEA standard focuses on the principles of design in engineering and technology. Specifically, learners should understand these steps of the design process:
7W. Determine the best approach by evaluating the purpose of the design.
7X. Document trade-offs in the technology and engineering design process to produce the optimal design.
7Y. Optimize a design by addressing desired qualities within criteria and constraints.
7Z. Apply principles of human-centered design.
7AA. Illustrate principles, elements, and factors of design.
7BB. Implement the best possible solution to a design.
7CC. Apply a broad range of design skills to their design process.
7DD. Apply a broad range of making skills to their design process.
Through developing and applying design principles, students will have acquired a core skill they can use to work in any STEM field.
STEL 8: Applying, Maintaining, and Assessing Technological Products and Systems
Technology isn't just about creating new technologies. It's also about maintaining and improving current systems, so they perform at their best. For this final standard, students should meet these learning benchmarks:
8N. Use various approaches to communicate processes and procedures for using, maintaining, and assessing technological products and systems.
8O. Develop a device or system for the marketplace.
8P. Apply appropriate methods to diagnose, adjust and repair systems to ensure precise, safe, and proper functionality.
8Q. Synthesize data and analyze trends to make decisions about technological products, systems, or processes.
8R. Interpret the results of technology assessment to guide policy development.
Through learning these skills, students will better understand how to market technology, review data, and apply what they've learned to improve technological systems.
Satisfy STEL Benchmarks with a Comprehensive STEM Curriculum
When teaching high school classes in engineering, your students must receive accurate information that meets your standards. Now that you know more about the ITEEA and its Standards for Technological and Engineering Literacy (STEL), you'll be better prepared to follow their benchmarks in your classroom.
But how exactly can you be sure you satisfy STEL benchmarks in your instruction? The answer is to adopt a STEM curriculum that aligns with the ITEEA standards to keep your students prepared.
If you need a curriculum that teaches students according to ITEEA standards, consider iCEV. With iCEV, you'll receive the comprehensive content you need to satisfy STEL benchmarks while providing students with an engaging learning experience.
To learn more about iCEV, visit the STEM curriculum page. You'll find more information to help you decide if iCEV is right for your classroom.