iCEV Course Format Update

Subscribe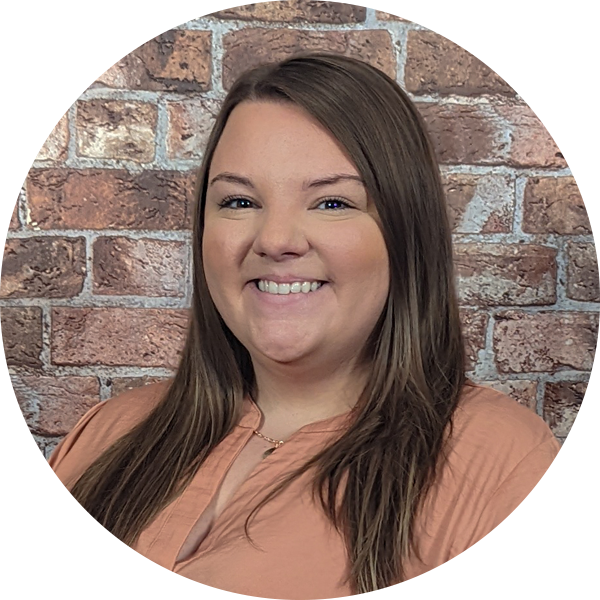 McKenna Garrison joined the iCEV marketing team in 2022 as the Content Marketing Specialist. Originally from a small town on the Gulf of Mexico, Garrison attended Texas Tech University from which she graduated with a B.A. in Public Relations & Strategic Community and an M.A. in Mass Communication & Media Studies. Garrison looks forward to bringing more of a storytelling element to iCEV social media pages. She also hopes to connect other CTE educators from around the country to the incredible curricula and resources iCEV has to offer.
At iCEV, we're dedicated to providing the best experience to not only our educators but to the students as well. With a new school year in full swing, you might have noticed that some of our courses have changed from PDF format to a web-based format known as HTML.
In this article, you'll find answers to the top three questions we hear in regard to the course format update:
Why Are iCEV Courses Being Updated?
What is the Difference Between the Old Courses and the New Courses?
What Courses Feature the New Format?
Once you have an understanding of why iCEV has decided to make these changes and what those updates include, you'll have the tools necessary to get the most out of your iCEV course to best support your students.
Why Are iCEV Courses Being Updated?
While iCEV has used PDF format for their courses in the past, the decision to switch to an HTML format was made to provide a better aesthetic and more features for students and educators.
With these updates, educators like you can find the Instructional Materials they need, like Key Concepts or Activities/Projects, easier than ever before. The updates also provide additional resources to special population students with text translations or text-to-speech features.
What is the Difference Between the Old Courses and the New Courses?
There are a few key differences and features included in the HMTL courses, including:
Lesson page layout
New video player format
Text translation feature
Text-to-speech feature
For the aesthetic changes mentioned above, educators may notice that the lessons that have been updated now include a breakdown of the Resources, Handouts, Key Concepts and Activities/Projects sections to provide more visibility to the resources.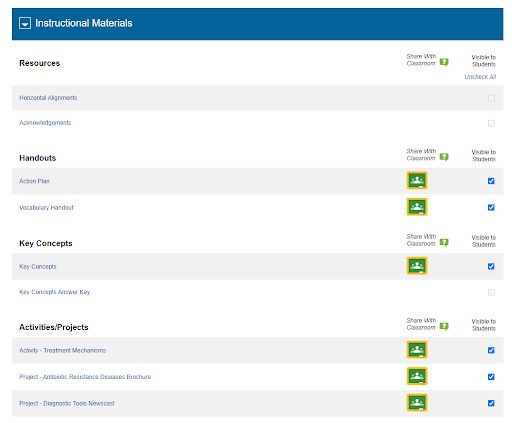 Additionally, you will find an updated video player window that includes a transcript as well as a breakdown of the current and upcoming videos in the course.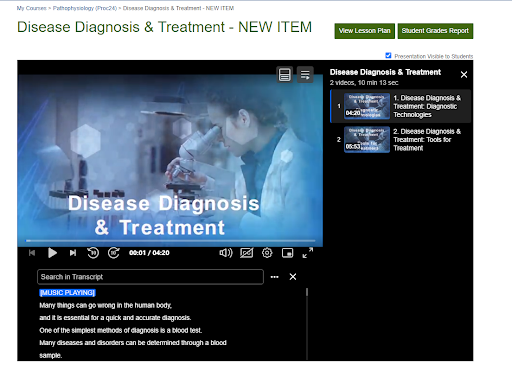 Students can also take advantage of the text-to-speech feature that allows them to highlight phrases and have the text spoken to them. This is a great feature for those who have trouble with reading text on a screen or with a vision disability.
As for the new features, CTE teachers and students will find that with the new HTML format, you can translate the transcript or instructions to a student's first language to help support your English Language Learners (ELLs). Not only will it transcribe the text on the screen, but you can also print out instructions in additional languages for in-class or hands-on activities and projects.
What Courses Feature the New HTML Lesson Plan Format?
Working through thousands of hours of lessons takes time. However, there are already many courses featuring the updated format. As we continue to transition courses to the HTML format, we will update the list below. The updated courses include:
Agricultural Science Courses:
Family & Consumer Science Courses:
Child Development Associate Foundations
Child Development
Food Science
Human Growth & Development
Instructional Practices
Principles of Education & Training
Health Science Courses:
Anatomy & Physiology
Forensic Science
Health Science Theory
Medical Assistant
Medical Coding & Billing
Medical Microbiology
Pathophysiology
Principles of Health Science
Law, Public Safety, Corrections & Security Course:
Middle School Digital Literacy & Career Exploration Courses:
Tech Apps 6th
Tech Apps 7th
Tech Apps 8th
STEM Courses:
Engineering Design & Presentation I
Engineering Design & Presentation II
Forensic Science
Foundations of Cybersecurity
Principles of Applied Engineering


Over time, we will continue to add additional features and update courses on the iCEV platform. Currently, you can check out iCEV's product roadmap of features we're working on to get a good idea of what's to come.
Is your course not updated yet? You can always check back here as we will update the course list as their format updates to HTML.
If you have questions or need help using the updated playlists, contact iCEV's Customer Service team, who will be more than happy to assist you.