Blended Learning | Career and Technical Education (CTE)
5 Benefits of Blended Learning for CTE Courses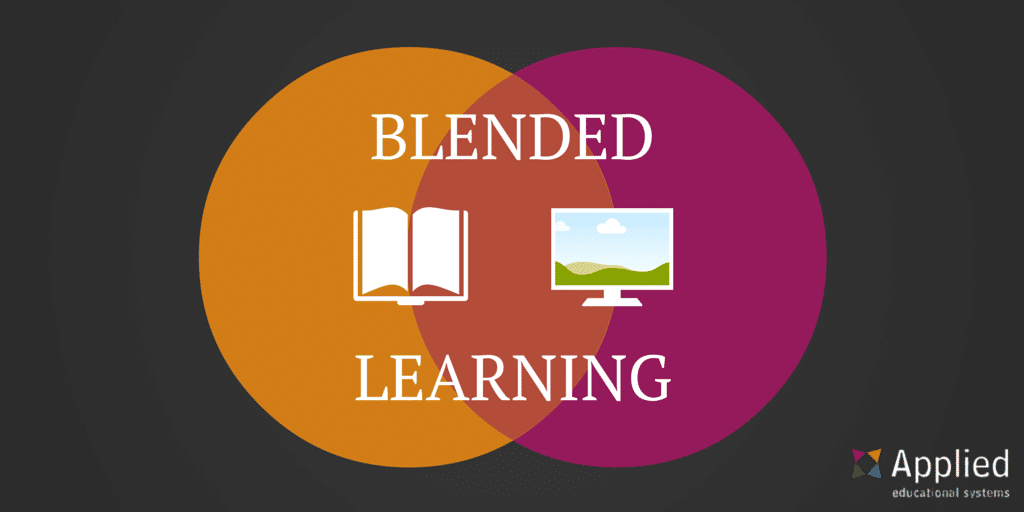 Subscribe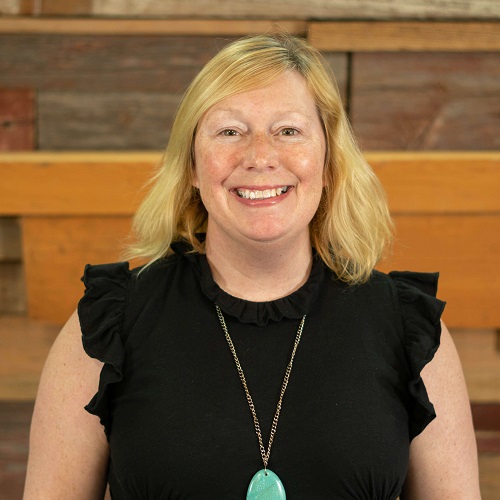 Sarah is a contributing author to the AES blog. She is committed to helping instructors and students succeed both in and out of the classroom.
As a curriculum developer who creates blended learning curriculum, we have dozens of conversations about blended learning every week.
During these conversations, CTE teachers ask many questions and express a variety of concerns about using blended learning.
Some of the more common questions are: "Why should I try blended learning in my classroom?" and "Can blended learning actually help my students learn?"
We understand! It can be overwhelming to try a new teaching style when you aren't quite sure what to expect or wonder if it will really help your students learn the material.
This is even more true if you're being forced to adapt your teaching style due to distance learning requirements.
Luckily, no matter why you're considering this new teaching style, blended learning actually has some huge benefits for both teachers and students!
In this article, we'll dive into the five biggest benefits of blended learning for CTE courses:
Increased student engagement and understanding
Quicker adjustments for remote or distance learning
Less time spent planning and grading
More opportunities to assess student performance
More options to differentiate your lessons
Let's dive in!
1. Increased Student Engagement & Understanding
A concern CTE teachers constantly face is keeping students engaged.
Luckily, one of the major benefits of blended learning is increased engagement.
According to a Center for Digital Education study, over 70 percent of teachers employing blended learning for their classes saw improved engagement with this learning approach.
Blended learning allows teachers to deliver instruction in different ways, thereby eliminating monotony and boosting students' interest.
With blended learning, you can incorporate games, interactive learning activities, and visual demonstrations that add variety and appeal.
Likewise, you can incorporate video and audio into your lessons and even allow you students to use webcams and mobile devices to complete assignments.
Each of these options can make learning even the most mundane topics much more fun.
On top of that, when students are interested in what they're learning, they are more likely to absorb and retain the information long-term.
2. Quicker Adjustments for Remote or Distance Learning
No classroom can run smoothly without absences or interruptions for an entire school year.
It can be a pain to make sure your students keep up with work when you aren't seeing them face-to-face every day.
You likely have to spend personal time creating extra resources and sending reminders.
Then you have to hope that your students actually receive and complete the work.
On top of that, the increasing need for online or distance learning plans creates even more work for you.
With blended learning resources, it's much easier for you to adjust for absent students or distance learning scenarios.
If you use a web-based digital curriculum, your students will have everything they need to continue learning - no matter where they (or you) are.
3. Less Time Spent Planning and Grading
As a CTE teacher, you don't have much time to spend planning lessons and grading student work.
You need to focus on helping your students learn critical career skills so they will be successful in their future careers.
If you use a blended learning curriculum system, you'll find you can save hours every week with planning lessons by using the ready-to-use lesson plans and resources.
"HealthCenter21 has saved me 10 hours a week. The amount of time I spend on lesson plans has been cut in half."

Tyler Page
Brantley County Middle School, GA
On top of that, with a digital curriculum system, you'll likely also have automatically graded assessments to take the burden of grading off of your plate.
4. More Opportunities to Assess Student Performance
Automatically-graded assessments are just one way a blended learning resource can help you track student performance.
Teachers often employ tools that organize student data to provide progress reports throughout the semester or school year.
These tools allow teachers to assess student performance, keep track of learner trends, and give timely feedback to students.
Some blended learning tools makes it easy to evaluate progress at a glance and choose the best course of action for meeting each student's educational needs.
Based on this information, you can decide when students need more help, when they are ready to move ahead, which methods work best, and when to try a new method.
5. More Options to Differentiate Your Lessons
As a CTE teacher, your classes are filled with a diverse group of students.
This often requires you to differentiate and adjust your lessons in a variety of ways to best meet your students where they are.
This can sometimes be a real challenge for a teacher. Using a traditional textbook doesn't make it any easier with the teacher having to spend time differentiating lessons and creating additional resources.
Blended learning resources ease this struggle by making it easier to meet the needs of your diverse students.
Digital resources often allow students to work at their own pace to complete the required work, without the teacher needing to do extra prep work.
Incorporate Blended Learning Strategies Today!
Now you know the advantages blended learning can provide to you and your CTE students.
Are you ready to get started?
Download your free guide on the four best strategies for a blended classroom!