Computer Applications | Technology Curriculum | Middle School
What Is the IC3 Spark Certification?

Subscribe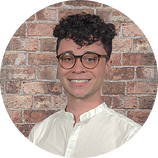 After serving as a Texas FFA state officer in 2018, Josh Witherspoon joined the iCEV team as a part-time employee for 3 years before taking on the role of content development specialist in 2022. Witherspoon holds a bachelor's degree in agricultural communications from Texas Tech University, in which his experience and proficiency in writing, marketing and CTE allow him to effectively communicate the successes of CTE educators and students and the value iCEV has to offer.
IC3 Spark is one of the most popular certifications used in elementary and middle school computer classes. That's because it covers the essential digital literacy topics younger students need to know without diving into complex details!
But before you teach students to pass this certification, you need to make sure it lines up with your course standards and classroom goals.
So how can you make sure the IC3 Spark certification is right for you and your students?
In this blog, you'll get an in-depth look at the topics found on the IC3 Spark exam.
You'll also find some tips for preparing your students for certification success!
How Is the IC3 Spark Exam Structured?
The IC3 Spark certification focuses on three overarching areas of digital literacy:
Computing Fundamentals
Living Online
Key Applications
These areas are broken down into 12 subsections, referred to as "objective domains."
The IC3 Spark exam contains 45 questions across these 12 domains:
Operating System Basics

Computer Hardware and Concepts

Computer Software and Concepts

Common Application Features

Word Processing Activities

Spreadsheet Activities

Presentation Activities

Browsers

Digital Communication

Digital Citizenship

Safe Computing

Research Fluency

Each domain includes objectives that outline what your students need to know for each topic.
The domains are listed in order of complexity. That means students are tested on more difficult material as they progress through the exam, starting with the foundational concept of modern computing — operating systems.
1. Operating System Basics
The Operating System Basics domain includes three objectives focused on the fundamentals of working on a computer:
1.1 What is an operating system (OS) and what does it do?

1.2 Manage computer files and folders

1.3 Manage computer configuration, control panel, and OS drivers

This foundational knowledge is crucial for younger students to learn, as it sets them up to learn more advanced computer concepts!
2. Computer Hardware and Concepts
The Computer Hardware and Concepts domain has three objectives related to the physical components found in computers:
2.1 Common computer terminology

2.2 Types of devices

2.3 Computer usage

Even if they may use computers frequently, younger students may be unfamiliar with the terminology used to describe the parts of a computer.
By learning the basics, your students will be able to properly use and discuss computers and other devices.
3. Computer Software and Concepts
The Computer Software and Concepts domain only has one objective:
3.1 Software usage (using the right tool for the right task)

Though this objective seems straightforward, it's one of the most important concepts for your students to learn. Hardware may be the equipment that powers computing, but all of your students' on-screen interactions with computers happen through software.
After all, before they can effectively create a document or presentation they'll need to know the best application to do so!
4. Common Application Features
The Common Application Features domain includes four objectives focused on the standard features and navigation options found within a computer applications suite:
4.1 Common features and commands

4.2 Formatting

4.3 Navigating

4.4 Working with multimedia files

By learning the overarching commonalities across application suites, your students will be able to apply that knowledge anytime they encounter a new one!
5. Word Processing Activities
The Word Processing Activities domain has two objectives related to creating documents in Microsoft Word:
5.1 Organizing data

5.2 Layout

Overall, the IC3 Spark exam requires students to learn the fundamental concepts and skills needed to effectively use Microsoft Word.
This information will help them learn more the more advanced uses of Word later in their computer applications education!
6. Spreadsheet Activities
The Spreadsheet Activities domain includes two objectives focused on creating spreadsheets in Microsoft Excel:
6.1 Spreadsheet layout

6.2 Data management

This domain is important because many young students are unfamiliar with using spreadsheets.
Learning these concepts and skills will set them up for learning more advanced skills in Excel in the future!
7. Presentation Activities
The Presentation Activities domain is made up of three objectives related to using Microsoft PowerPoint:
7.1 Inserting content

7.2 Slide management

7.3 Slide design

Though your students may have used Microsoft PowerPoint previously, the IC3 Spark exam measures their knowledge of crucial skills and concepts.
These objectives ensure your students don't just throw slides together, but instead create effective, appropriate presentations!
8. Browsers
The Browsers domain includes two objectives that help students learn the basics of using web browsers and the Internet:
8.1 Internet vs. browsers

8.2 Navigation

Knowing the relation between these items will lay the groundwork for your students to better understand related topics found on the IC3 Spark exam, such as safe computing and Internet research!
9. Digital Communication
The Digital Communication domain has two objectives focused on common ways technology is used for communication:
9.1 E-mail communication

9.2 Real-time communication

With more schools and companies relying on digital tools to communicate, it's critical for your students to know how to use email, text, and video to communicate!
10. Digital Citizenship
The Digital Citizenship domain includes two objectives focused on being responsible and ethical when using technology:
10.1 Communication standards

10.2 Legal and responsible use of computers

With technology available 24/7, middle school students don't often think about the consequences they may face when using bad digital citizenship such as plagiarism and cyberbullying.
By learning these concepts your students will be more prepared to use technology correctly, both at home and in their future careers!
11. Safe Computing
The Safe Computing domain has one objective focused on ways to stay safe when using the Internet:
11.1 Secure online communication or activity

Younger students aren't always aware of the potential dangers of sharing information online.
With this portion of the IC3 Spark exam, you can rest assured that your students will learn how to better protect themselves online!
12. Research Fluency
The Research Fluency domain includes one objective related to finding information on the Internet:
12.1 Using search engines

The Internet is a major research tool, but younger students don't often know the best ways to find what they need!
Overall, the 12 domains in the IC3 Spark exam test your students on crucial digital literacy topics they'll be able to use for the rest of their lives!
Now that you know the ins-and-outs of the exam, there's one last question to answer.
How do you prepare your students to pass the exam?
How Do You Prepare Students for the IC3 Spark Certification Exam?
Preparing your students for the IC3 Spark exam can be a little overwhelming, especially if this is your first year using an end-of-course assessment! Most teachers try to teach their students with official test prep materials, but there aren't currently any test prep options for IC3 Spark.
Fortunately, you have other options.
Some teachers will create their own curriculum and study materials from scratch to match up with the IC3 Spark objectives. Creating your own materials and finding free resources on the Internet can sometimes result in a perfectly tailored curriculum for you and your students.
But it can take hours to create and curate those resources — not to mention develop the activities, assessments, and lesson plans!
That's why so many teachers have chosen to use a digital curriculum system to help them prepare students for the IC3 Spark exam!
Prepare Your Students for the IC3 Spark Exam
To best prepare your students for success on the iC3 exam you need a preparation curriculum that effectively engages them and exposes them to what they will be tested on. To that end, take a look at iCEV!
iCEV's comprehensive computer science curriculum grants you the lesson plans, activities and projects you need to fully educate your students on essential computer science topics. With this curriculum, your students will be well-prepared to take the IC3 Spark exam!