Health Science | NCHSE | Professional Development
4 Top Professional Development Opportunities for CTE Health Science Teachers

Subscribe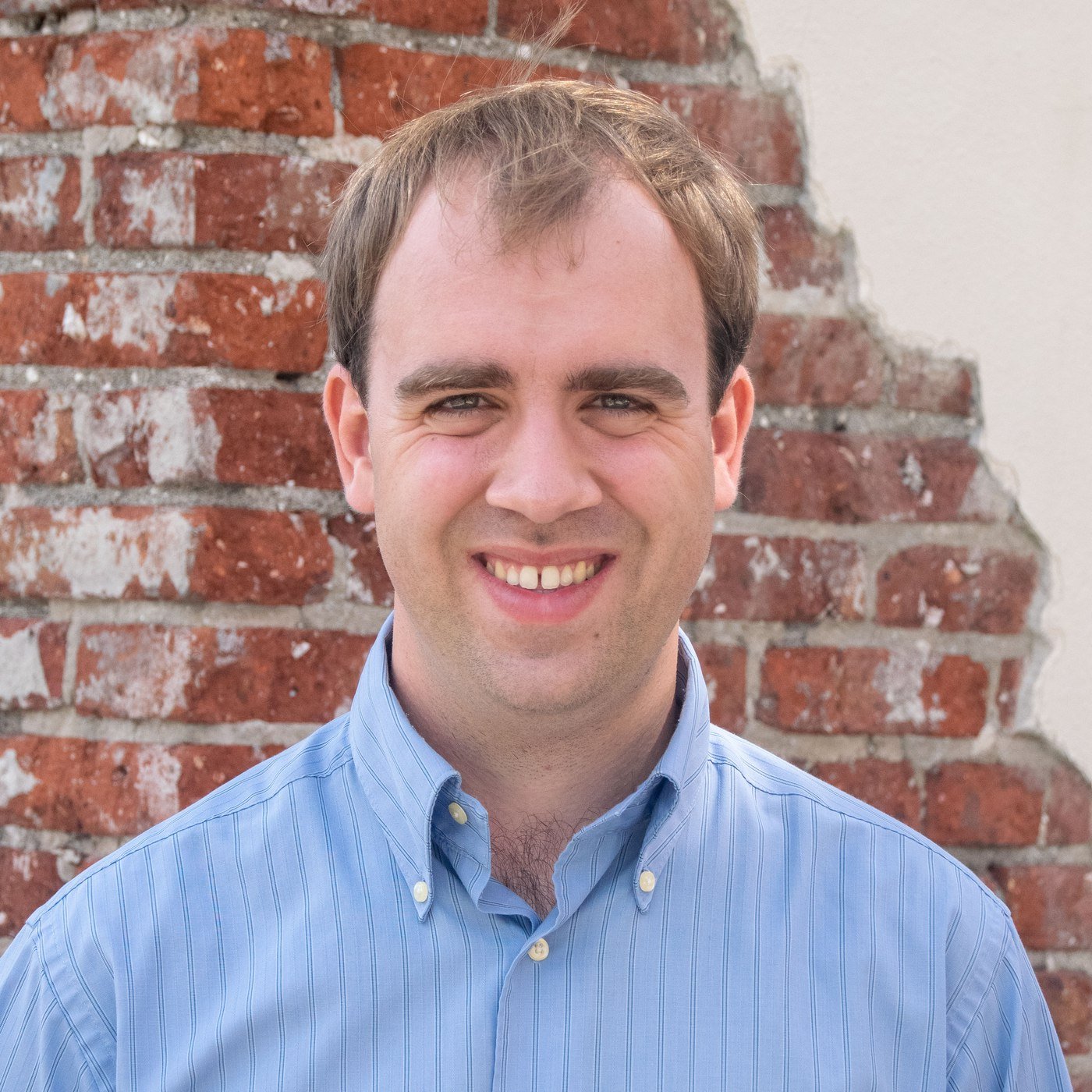 Coming from a family of educators, Brad knows both the joys and challenges of teaching well. Through his own teaching background, he's experienced both firsthand. As a writer for iCEV, Brad's goal is to help teachers empower their students by listening to educators' concerns and creating content that answers their most pressing questions about career and technical education.
As a new health science teacher, it's natural to seek out professional development opportunities to help you better manage the demands of your classroom. Especially if you don't have other educators in your school to rely on for help, these opportunities can be invaluable as you seek to grow and improve as a teacher.
But what are the best opportunities out there? Where do you start if you want to grow professionally?
In this article, we'll explore some of the best professional development options available for CTE health science instructors. You'll discover a wide variety of opportunities that can help you in the areas you find most challenging, including specific recommendations depending on your needs.
Four types of professional development opportunities available include:
Online Professional Development Resources
Continuing Education Classes and Certifications
Professional Groups and Associations
Conferences
When you've finished reading, you'll have a better understanding of the types of professional development out there for health science educators, so you can choose the opportunities that will help you the most.
1. Online Professional Development Resources
In today's education world, online resources are readily available to help teachers improve their pedagogy and classroom management while meeting their instructional goals. Because they are easy to access, online resources are often the first choice for health science educators looking for quality professional development.
While there are many reputable online resources for CTE health science educators, a few that teachers have shared they find the most helpful include:
NCHSE Webinars
ACTE Online Learning
State-Specific Resources
Below, we'll take a closer look at each of these three internet-based options.
NCHSE Webinars
The National Consortium for Health Science Education (NCHSE) is a professional organization dedicated to equipping teachers across the United States to become excellent health science educators.
One of the many learning opportunities NCHSE offers are its regularly scheduled webinars. NCHSE webinars are hour-long talks on a topic pertinent to health science education and are freely available through NCHSE's website.
Topics vary from month to month, but past talks have included:
Medical Terminology
Employability Strategies
Medical Assisting
Teacher Bootcamp
If you're interested in the topics offered, NCHSE Webinars can be a quick way to find out the latest information in the world of health science education. Best of all, previous webinars are posted on NCHSE's website and YouTube channel for easy review on your own schedule.
ACTE Online Learning

The Association for Career & Technical Education (ACTE) is the nation's largest professional organization dedicated to advancing CTE in American schools.
Although the organization has a more broad professional mission, ACTE offers several excellent online resources to help health science teachers improve their instruction.
ACTE's online learning options include these resources:
CTE Learn - A series of professional development classes explicitly designed for CTE instructors.
ACTE Webinars - Talks on CTE education topics are held several times a month and on-demand through ACTE's YouTube channel.
Virtual CTE Discussions - A way educators who are ACTE members can share their guidance and experience with their peers.
ACTE Podcasts - Topical discussions on some of the most pressing career and technical education subjects.
Many ACTE professional development opportunities are free, while others are available at a low cost. If you like to learn through webinars, discussion groups, classes, or podcasts, ACTE Online Learning is a great go-to source for general CTE advice.
Keep in mind, however, that you might also benefit from additional professional development that's more specific to your work as a health science teacher in your state.
State-Specific Resources
In addition to these two national CTE organizations, health science educators can often find quality educational resources at the state level.
While it's always good to check with your state's educational agency to find materials relevant for your students, teachers have often found resources from other states to be helpful in their professional development.
Two examples of state-based websites relevant to health science teachers across the country are California's CTE Online and Minnesota's Online Learning Resource Center (OLRC) for CTE.
CTE Online (California)
CTE Online is a California-based education website dedicated to helping teachers provide quality CTE education for all.
CTE Online has many valuable materials posted on their website that can help new teachers navigate topics like:
Finding state and federal funding for CTE programs
Planning for career and college transitions
Developing effective distance learning
If you're unfamiliar with some of the topics CTE Online offers or are looking for ways to better manage your existing health science program, these documents can help you improve your understanding of the world of career and technical education.
ORLC for CTE (Minnesota)
The Online Learning Resource Center (OLRC) for CTE is Minnesota's resource library for teachers in health science and other CTE fields. While the OLRC also includes materials targeted towards post-secondary educators, you're likely to find their Resources for Secondary Educators to be the most helpful.
OLRC for CTE recommends many resources for instructors across these three categories:
Online Learning Pedagogy
Online Learning Technologies
Online Learning Instructional Content (including Healthcare)
If you're looking to better develop your pedagogy, need a tutorial on new instructional technologies, or want classroom content specific to health careers, Minnesota's state website offers an ample selection of materials to meet your unique needs.
2. Continuing Education Classes and Programs
One of the most robust forms of professional development a teacher can engage with are continuing education classes and programs. Even though you may have taken courses before becoming a health science teacher, continuing education classes can serve as an ongoing form of professional development to help you become the best teacher you can be.
While you may or may not be required to take particular courses to meet your state's requirements for continuing teacher education, any teacher can partake in programs offered online or in-person through major universities and other accredited institutions.
A few ways teachers can pursue continuing education classes include:
Taking Classes from a Top Education Program
ACTE Fellowship Program
ACTE State Leadership Training Program
By choosing professional development that helps you improve areas where you struggle the most as a teacher, you can earn continuing education credit while further developing your skills in ways that will directly benefit your students.
Taking Classes from a Top Education Program
Many health science teachers have years of experience working directly in a healthcare field, but find themselves unsure when applying traditional pedagogical methods.
Often, health science teachers haven't taken many of the same pedagogy courses other educators studied in college. New health science teachers sometimes find it helpful to take some general education courses at a university to better adjust to teaching middle or high school students. You can sometimes even take classes that are particularly relevant to career and technical education and health science.
While there are excellent education programs at universities in every state, Best Accredited Colleges maintains a list of 25 of the top teaching programs across the United States along with particular strengths of each.
ACTE National Leadership Fellowship Program
Some of the best health science teachers pursue additional training to help them become leaders in the classroom and the broader field of CTE education.
Created in 2009, the ACTE National Leadership Fellowship Program allows teachers in disciplines such as CTE health science to develop into leaders through involvement in national and state professional organizations.
Educators can apply annually to become ACTE Fellows and be part of either the New Professionals or Experienced Fellows cohorts, so even CTE instructors with just 2-5 years of experience can participate.
Teachers who are accepted as fellows receive training to become leaders in CTE at the national, state, and local levels and receive complimentary registration to two national ACTE conferences along with an annual stipend.
ACTE State Leadership Training Program
On a more regionalized level than the national ACTE fellowships, the ACTE State Leadership Training Program offers professional development to educators involved in state-level career and technical education associations.
The ACTE State Leadership Training Program cultivates leadership by providing direct resources and training to interested teachers at a modest cost. Educators can pay just $25 per session and earn a certificate of participation from ACTE at the end of each session.
The program is a condensed, one-year leadership training that teachers can join and participate in virtually.
3. Professional Groups and Associations
Networking with other health science educators can be one of the best ways a teacher can receive professional development. With the assistance of like-minded teachers locally and across the country, many instructors have found that they've learned new techniques and strategies that help them in the classroom every day.
Professional associations for health science teachers exist at national and state levels, so it's possible to learn from teachers near you and from those working in another state.
Three different examples of professional groups you can participate in include:
ACTE Health Science Education Division
National Health Science Educators Association (HSEA)
Your State's Health Science Education Association
ACTE Health Science Education Division
The Association for Career and Technical Education (ACTE) has specific divisions dedicated to each CTE career pathway. ACTE's Health Science Education (HSE) Division features a network of skilled instructors and educators from across the country.
ACTE members include middle school, high school, and secondary level teachers, so it's easy to meet teachers with classes similar to yours. Most Health Science Education Division members are also advisors for HOSA, so networking with these instructors can be beneficial if you are or are interested in becoming a HOSA advisor for your school.
National Health Science Educators Association (HSEA)

The National Health Science Educators Association (HSEA) is a network of health science educators across the country dedicated to professional growth and learning. HSEA teachers are committed to integrating National Health Science Standards in their classrooms and can access a wealth of resources through NCSHE.
The HSEA is especially helpful for teachers who want access to discounted NCHSE classroom materials, like the NCHSE Curriculum Enhancements or Guide to Work-Based Learning, but are working in a state that isn't a member. Annual membership in the Health Science Educators Association costs $45 per teacher.
Your State's Health Science Education Association
In addition to nationally recognized associations for CTE health science instructors, many teachers find excellent guidance, mentorship, and development through state-level professional groups.
Health science educators within your state will often have specific expertise working with your state's standards to help you meet them in your everyday instruction. In addition, state health science education associations often have virtual and in-person events where teachers can gather and learn from each other.
THOA, the Texas Health Occupations Association, is one popular state-level health science group. THOA serves Texas teachers by helping them gain the knowledge and skills necessary to provide quality education to students while meeting TEKS standards.
4. Conferences
Attending national, state, and local professional conferences can be an inspiring experience for health science teachers. They can also serve as a terrific form of continuing education that can help you grow professionally throughout the year.
Although attending conferences can often require funding and travel, many CTE instructors find it enriching to meet and work with fellow teachers, learn through seminars and workshops, and hear the latest information in health careers education.
While there are a variety of relevant conferences available for teachers to attend, a few that are most helpful to health science teachers are:
National Health Science Conference
State Health Science Conferences
ACTE WBL Conference
National Health Science Conference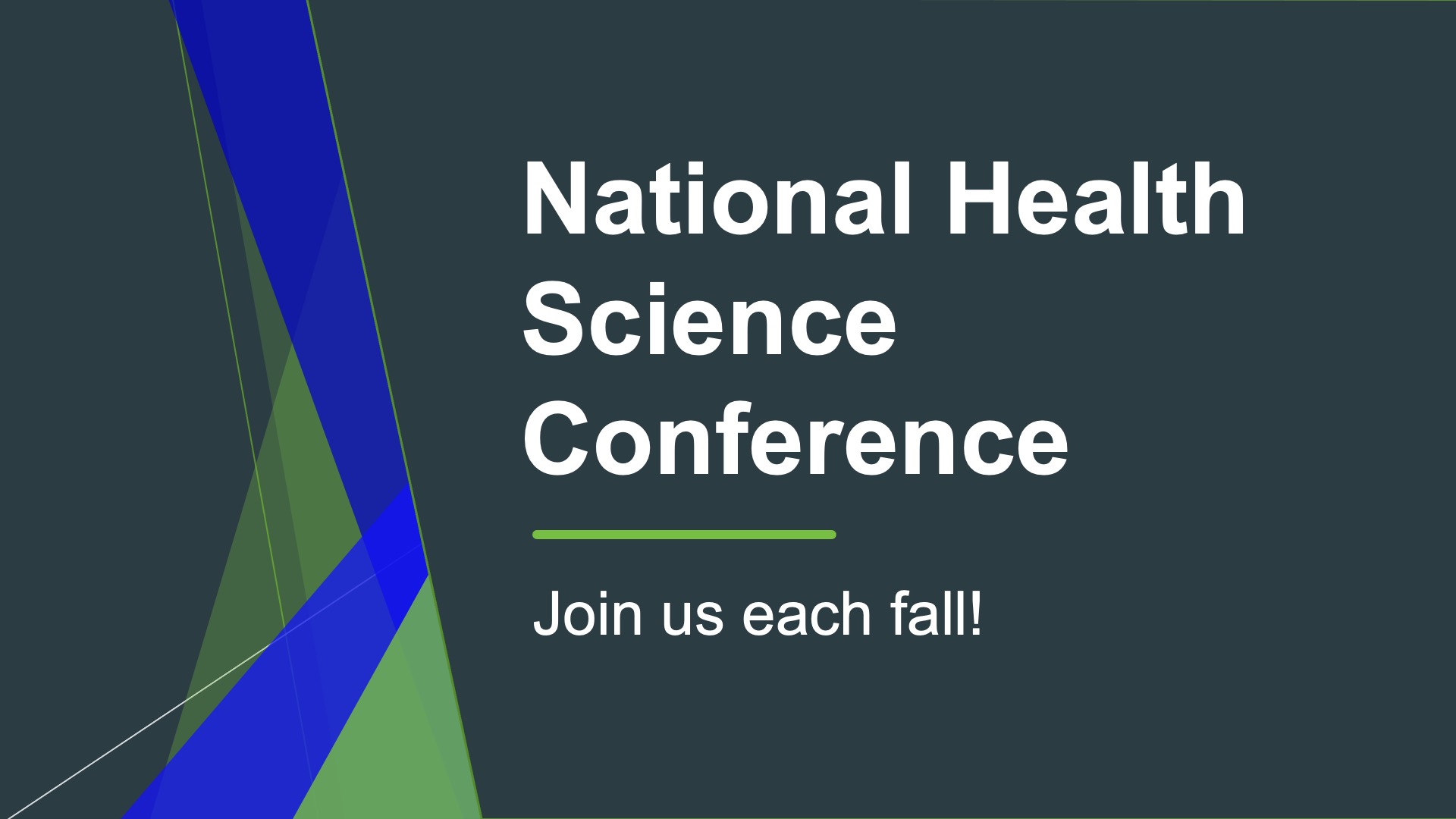 The National Health Science Conference is a three-day, nationally-recognized event organized by the National Consortium for Health Science Education (NCHSE). It features workshops and exhibitors from across the country and is designed specifically for teachers working in this particular CTE field.
At the conference, teachers can learn best practices for health science education along with teaching strategies and resources relevant to particular areas of educator development. Instructors can also connect with their peers and learn about the latest innovations in their field.
The National Health Science Conference is perfect for instructors looking for an immersive learning experience that will help them become better educators.
State Health Science Conferences
At the state level, you can join fellow health science teachers at conferences designed for instructors working in your home state who work from the same state standards.
States like Texas have major, state-wide conferences for instructors each year where you can discover the latest in health science education. At THOA, Texas teachers can learn about top health science education trends while interacting with their colleagues.
In addition, some states hold regional conferences throughout the year that bring together teachers from a particular metropolitan area or region for workshops and events.
These conferences are great for teachers who want to collaborate with others, but struggle with the time and funding necessary to attend national gatherings.
ACTE WBL Conference
Work-based learning (WBL) is one of the biggest trends in CTE education today. Health science educators can apply work-based learning to place their students in clinical settings early and better prepare them for work as healthcare professionals.
The ACTE WBL Conference is a national gathering of educators interested in cultivating excellent WBL experiences for students while meeting their standards.
If you want to understand more about work-based learning and how to use it successfully in your health careers program, the WBL Conference could be right for you.
Meet Your Challenges Through Professional Development
Whether you are a new health science teacher looking for guidance that will help you in the classroom or are an experienced educator looking to hone your teaching further, professional development is one of the best ways to cultivate skills that will help your students.
Effective professional development can help you build upon your strengths as an educator while helping you become more confident in the classroom. Depending on your situation, one or more of these forms of professional development could be right for you.
If you want a quick way to brush up on specific skills, online resources can get you lots of information in a short amount of time.
Should you desire to further learn and apply teaching methods, continuing education classes and programs in your area could be an excellent experience.
If you'd like to network with other health science educators, professional groups and associations are an excellent place to learn from your peers.
If you're looking for an immersive professional development experience that includes seminars, workshops, and networking opportunities, attending conferences could be a great choice.
Finally, if you're looking for a way to better meet your challenges in the classroom right now, you can download this free guide.
In this guide, you'll hear more about five common frustrations many health science teachers share, along with practical ways you can overcome the challenges in your classroom.