NHA CMAA | NAHP NRCMA | Medical Assisting
NAHP NRCMA vs. NHA CMAA: What's the Difference?

Subscribe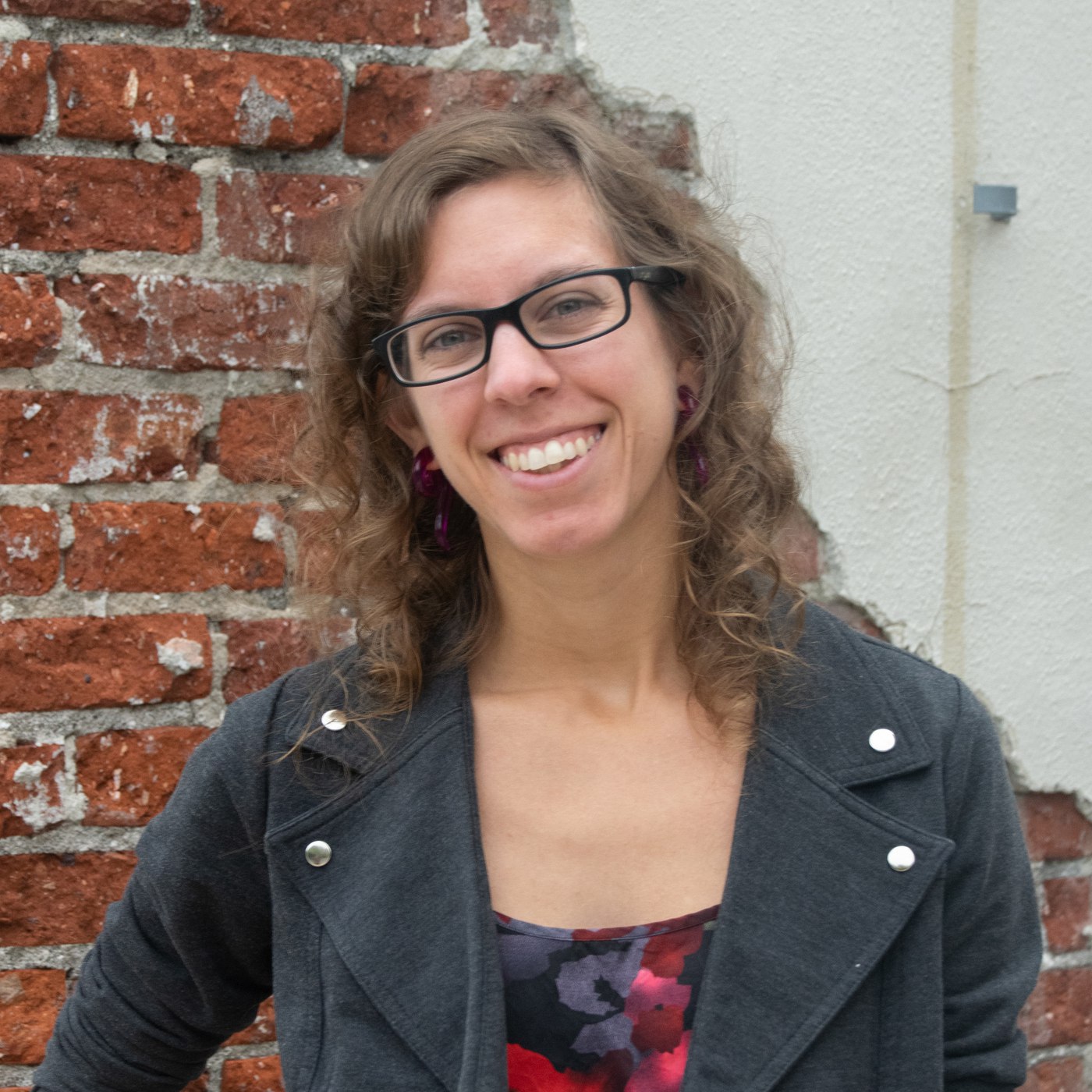 For nearly 10 years, Bri has focused on creating content to address the questions and concerns educators have about teaching classes, preparing students for certifications, and making the most of the iCEV curriculum system.
Medical assisting is one of the fastest growing careers in the country right now.
Students are flocking towards medical assisting classes, and almost every one of those classes ends with a certification exam.
Two of the most common medical assistant certification options are the NAHP NRCMA and the NHA CMAA.
But choosing one over the other can seem impossible.
So how do you decide between the NAHP NRCMA and the NHA CMAA certifications?
In this post, you'll learn four key points to consider:
Eligibility requirements

The cost of the exam

The structure of the exam

The study materials available

Before getting into the details of the exams, it's important to know some background on the certification providers -- NAHP and NHA.
What Are the NAHP and NHA?
The NAHP and NHA are similar certification providers, but they have a few differences.
In general, some teachers like the "nationally registered" designation on the NAHP's certifications.
Others like the fact that the NHA has administered more than 750,000 certification exams across the country.
But there's more to these organizations than that!
First, we'll look at the NAHP.
What Is the NAHP?
The National Association for Health Professionals (NAHP) is an industry-recognized provider of healthcare certifications.
The NAHP's mission is "to promote and provide quality certification programs that validate knowledge in the healthcare arena for the enhancement of patient care and professional practice."
To meet this goal, the NAHP provides ten healthcare certifications:
Medical Assistant (NRCMA)

Advanced Medical Assistant (NRCAMA)

Phlebotomy Technician (NRCPT)

Dental Assistant (NRCDA)

Pharmacy Technician (NRCPhT)

Patient Care Technician (NRCPCT)

Administrative Health Assistant (NRCAHA)

EKG Technician (NRCEKG)

Coding Specialist (NRCCS)

Surgical Technician (NRCST)

Of those certifications, the Nationally Registered Certified Medical Assistant (NRCMA) is the most popular.
What Is the NHA?
The National Healthcareer Association (NHA) is another well-known health science certification provider recognized across the country.
The NHA's mission is to "empower people to access a better future." This mission involves improving the quality of patient care and providing better opportunities for students to become healthcare professionals.
To accomplish this mission, the NHA provides eight health science certifications:
Billing and Coding Specialist (CBCS)

Clinical Medical Assistant (CCMA)

Electronic Health Record Specialist (CEHRS)

EKG Technician (CET)

Medical Administrative Assistant (CMAA)

Patient Care Technician/Assistant (CPCT/A)

Pharmacy Technician (CPhT)

Phlebotomy Technician (CPT)

Now that you know a little bit about each certification provider, let's get into the details of the exams!
We'll start with one of the most common questions asked by health science teachers -- what are the eligibility requirements?
What Are the Certification Exam Eligibility Requirements?
Depending on the age of your students and your state, the eligibility requirements for a certification may differ.
That's why it's so important to review the requirements when choosing a certification!
What Are the Eligibility Requirements for the NAHP NRCMA Exam?
In order to apply for the NAHP NRCMA exam, a candidate must have a high school diploma or GED equivalent.
In addition, they must meet one of the following criteria:
Successful completion of an approved program of study from an accredited institution

Have two or more years of medical training in the United States Armed Forces

Have a minimum of two years of full-time professional experience in a related field

But what about high school students who are taking the first step towards becoming a medical assistant?
In some cases, high school CTE students are eligible to sit for the NAHP NRCMA exam. The NAHP doesn't provide more information about this on their website, though.
That means you'll most likely have to contact NAHP directly about high school CTE students sitting for certification exams.
For full details on the eligibility requirements for NAHP certification exams, you can review their Candidate Handbook.
What Are the Eligibility Requirements for the NHA CMAA Exam?
To be eligible for the NHA CMAA exam, a candidate must meet two specific requirements.
First, they must have a high school diploma or GED equivalent.
Second, the candidate must have successfully completed a relevant training program or have work experience that falls under one of these categories:
CMAA training program administered by an accredited or state-recognized provider

Registered Apprenticeship Program in medical assisting that is registered with the US Department of Labor

Formal medical training in the US Armed Forces related to the field

If a candidate had completed their training more than five years ago, they must also have worked for at least one year in a medical administrative assisting job.
What about high school students planning to become medical administrative assistants?
High school health science students can take the NHA CMAA exam and earn a provisional certification if they will graduate from an accredited high school or GED program within 12 months.
After graduating, the students must apply to have the provisional certification converted into a full, industry-recognized certification.
To learn more about both traditional and provisional certifications, read the NHA's Candidate Handbook.
How Much Do the Certification Exams Cost?
When it comes to any resource for your health science classroom, it's important to know how much it costs!
How Much Is the NAHP NRCMA Exam?
When applying for the NAHP NRCMA exam, a candidate must fill out an application form and pay the $75 nonrefundable application fee.
Once a person is certified as an NRCMA, they will need to renew their NAHP certification on an annual basis to remain certified.
To maintain their credential, the individual must achieve 10 continuing education credits related to their field, hold a current CPR certification, and pay the $65 renewal fee each year.
How Much Is the NHA CMAA Exam?
The NHA charges a $125 application fee for the NHA CMAA exam, which must be paid at the time of registration.
Once certified, professionals must renew their NHA certifications every two years.
Certification holders must then complete 10 continuing education credits provided by the NHA and pay the $179 renewal fee every two years to maintain their certification.
Now that we've looked at the cost of these certifications, let's dig into the details of the exams themselves!
How Are the Exams Structured?
When reviewing the structure of each exam, it's important to compare three key areas:
What topics are on the exam

How many questions are on the test

How long students have to complete the exam

Let's dive in!
How Is the NAHP NRCMA Exam Structured?
The NAHP NRCMA exam includes 180 scored questions and 20 non-scored items used to gather data.
These questions fall under three overarching sections:
Fundamental Medical Assisting

Clinical Medical Assisting

Administrative Medical Assisting

Each section includes subsections that contain concepts and skills students need to know for a successful career.
The Fundamental Medical Assisting section includes five subsections related to the foundational knowledge any healthcare professional must know:
Anatomy & Physiology

Disease

Medical Terminology

Law & Ethics

Nutrition

The Clinical Medical Assisting section has two subsections that get into the detailed clinical skills a medical assistant may need to perform:
Medical Procedures including Laboratory

Pharmacology

The Administrative Medical Assisting section includes two subsections that help students learn the more administrative tasks a medical assistant performs every day:
Insurance

Office Procedures

Overall, the NAHP NRCMA exam provides a well-rounded opportunity for students to learn both clinical and administrative medical assisting skills and concepts.
On test day, students will take the exam either on a computer or by hand.
If the test is administered via a computer, students have two hours to complete the exam.
For a paper-based exam, students have two and a half hours to complete the test.
How Is the NHA CMAA Exam Structured?
The NHA CMAA exam is made up of 110 scored questions and 25 pretest items the NHA uses to gather data.
These questions fall into seven overarching domains:
Foundational Knowledge
Communication and Professionalism
Medical Law, Ethics, and Compliance
Scheduling
Patient Encounter
Billing and Revenue Cycle
Medical Practice Administrative Procedures and Logistics
Each domain includes different subtopics that evaluate the knowledge and skills students need to know.
The Foundational Knowledge domain is composed of 10 questions, and covers subtopics including:
Basic

Anatomy and Physiology

Relationship between front office and clinical processes and procedures
Types of medical records and their components
Types of health care organizations and delivery models
The Communication and Professionalism domain is comprised of 21 questions, and covers an array of task and knowledge-oriented subtopics that include:
Communicating with patients, caregivers, providers, and others in the workplace
Managing challenging or difficult

customer service

interactions
Facilitating and promoting teamwork and team engagement
Demonstrating professionalism in the workplace
Empathy, compassion, active listening, and different communication styles
Conflict resolution and de-escalation strategies
The Medical Law, Ethics, and Compliance domain contains 17 questions, and covers tasks and knowledge statements that include:
Complying with laws, regulations, and guidelines
Maintaining confidentiality and security of protected health information
Understanding basic medical law, the Patient's Bill of Rights, patient consent, reporting laws, and incident reporting requirements
Following

HIPAA guidelines

and OSHA guidelines
The Scheduling domain is comprised of 16 questions, and covers task and knowledge statements that include:
Determining the optimal scheduling for a patient based on factors like purpose of appointment, type of service, availability, needs, and more
Following protocol for no-show, missed, canceled, or rescheduled appointments
Confirming appointments, monitoring patient portal notifications, and providing patients with instructions
Conducting pre-appointment screening and confirmation
Verifying insurance eligibility and benefits
The Patient Encounter domain is composed of 21 questions, and covers task and knowledge-oriented subtopics that include:
Welcoming and checking patients in, as well as collecting and verifying their identification information
Verifying and discussing insurance information with patients
Ensuring completion of required patient intake forms
Entering information for new and established patients
Understanding insurance rules, the difference between copayments and coinsurance, Advanced Beneficiary Notice (ABN), electronic remittance advice (ERA), and more
The Billing and Revenue Cycle domain contains 11 questions, and covers task and knowledge-oriented subtopics that include:
Preparing documentation for billing
Performing charge reconciliation and payment collection
Knowing the phases of the revenue cycle, health care payment models, referral and insurance authorizations, and more
Billing patients, insurers, and third-party payers
The Medical Practice Administrative Procedures and Logistics domain is comprised of 14 questions, and covers task and knowledge statements that include:
Managing and reviewing

medical records

to ensure they are secure and complete
Performing financial procedures (like financial reconciliation) as well as opening and closing procedures (such as checking messages, turning equipment on and off, and preparing daily medical records)
Verifying contents of deliveries and managing inventory of administrative supplies
Understanding facility policies and procedures, filing systems, types of letters and templates, basic computer skills, data storage and back-up requirements, and more
Ultimately, the NHA CMAA exam is extremely focused on the concepts and skills needed for a career as a medical administrative assistant.
On test day, students have two hours and 15 minutes to complete the exam via an online portal.
So now that you know the breakdown of the tests themselves, but how do you get your students ready for test day?
What Study Materials Are Available to Students?
If you need to prep students to earn certifications, it's important to get materials to your students at the right time!
After all, they're the ones who are working to become medical assistants!
Because of this, you have to know the study materials each certification provider offers.
What Test Prep Materials Are Available for NAHP NRCMA?
The NAHP provides three test prep options for students, which each have an associated fee:
These resources are specifically designed to help students master every detail needed to pass the NAHP NRCMA exam.
The only downside is that students need to purchase these materials on their own in addition to the exam application fee. That can make some test prep materials prohibitively expensive!
What Test Prep Materials Are Available for NHA CMAA?
The NHA has five test prep options that students can buy:
Because these materials are provided by the NHA, your students can rest easy knowing they will help them pass the NHA CMAA exam.
But like the NAHP's study materials, your students will have to pay for any resources they want to use.
As a result, it's possible for your students to spend hundreds of dollars on the certification exam and test prep materials they need to start their careers.
Is the NAHP NRCMA or NHA CMAA Exam Right for Your Students?
So which medical assistant exam should you implement in your classroom?
Both certifications are viable options to set your students on a successful path towards a healthcare career.
However, the specific skills and knowledge needed are vastly different.
In addition, depending on what state you're in and the needs of your local community one certification may hold more weight.
That's why it's crucial to choose the certification that best aligns with those local needs!
To get the full picture of how these certifications stack up when it comes to medical assisting, download the in-depth comparison guide!