Career Exploration | Career Readiness | Middle School
Middle School Career Exploration: 8 Ways to Incorporate It In Class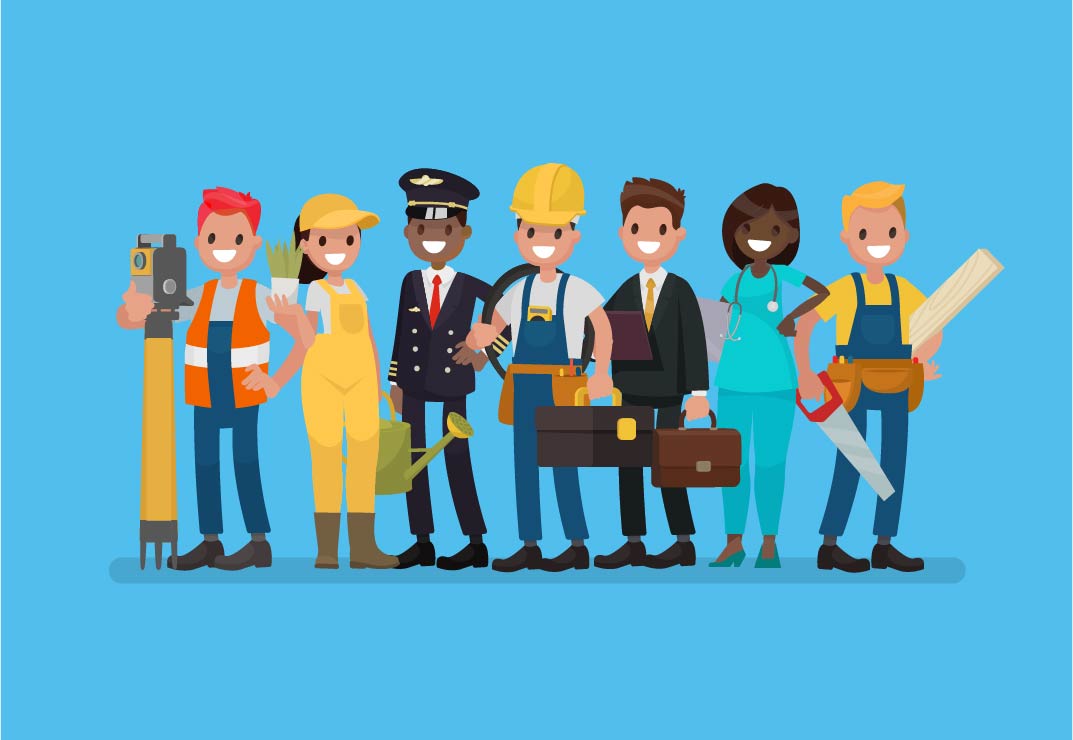 Subscribe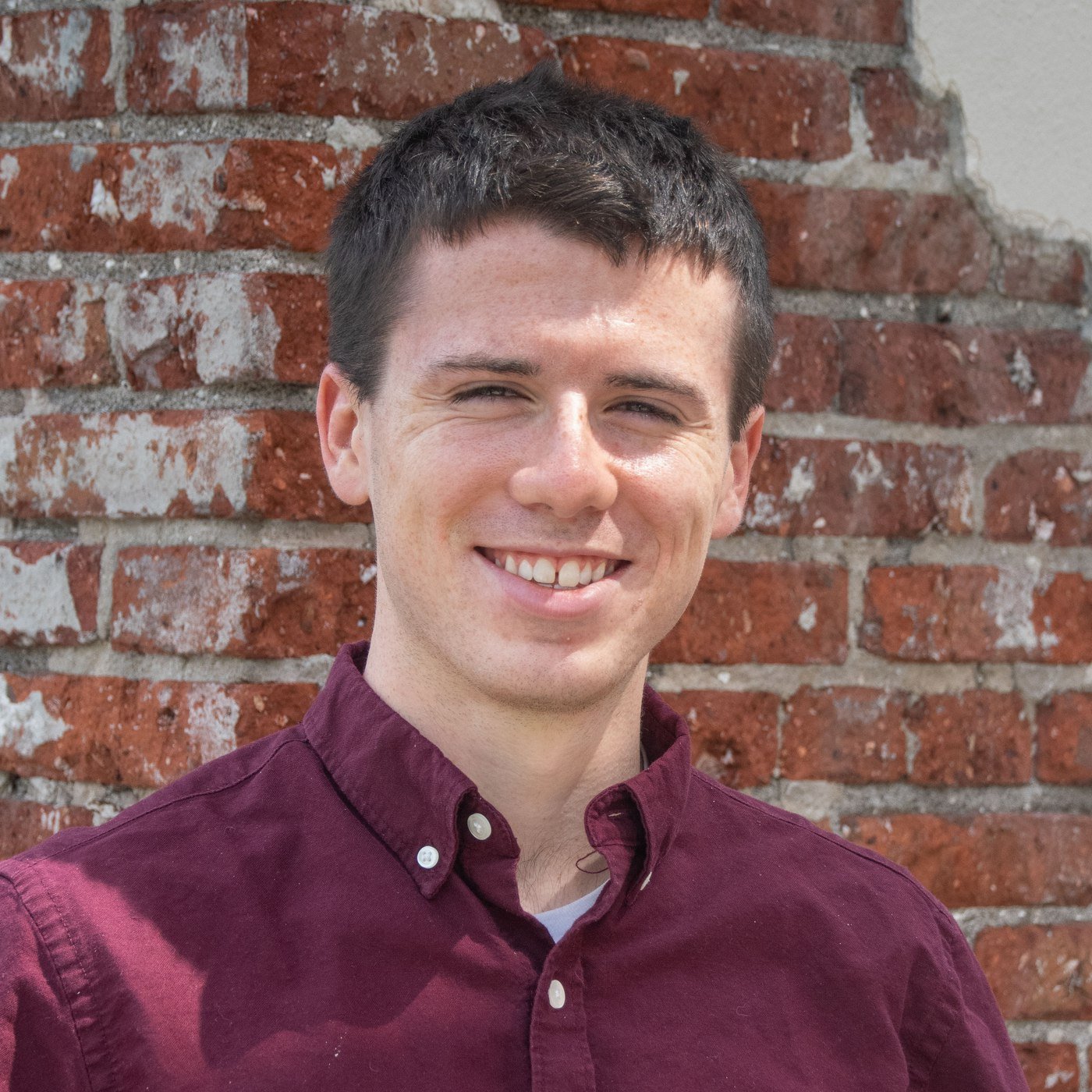 With past experience in teaching, a couple of degrees in writing, and an upbringing immersed in medical jargon, Mike is positioned well to hear out the most common questions teachers ask about the iCEV curriculum. His goal is to write content that quickly and effectively answers these questions so you can back to what matters - teaching your students.
When you introduce your middle schoolers to career exploration, they begin to see its relevance to their learning experience and start to connect their academics to career and college opportunities. If you interest them well enough, you can even equip them to make informed decisions on their future careers.
But how do you broach the subject of middle school career exploration in class? What are some strategies you can use to introduce this critical topic to your students?
In this article, you'll discover 8 ways you can incorporate middle school career exploration in your class:
Have students create a career poster
Create field trips to local businesses
Offer career assessments
Invite guest speakers to class
Have students present on their ideal work environment
Create a Career Scavenger Hunt
Host a career day
Have students interview friends or family members
By the end of this article, you should be equipped to use these strategies to get your students thinking about their future careers.
1. Have Students Create a Career Poster
One way to get students thinking about their future careers is to assign them a career poster project. For this project, students will conduct research about a specific career path they have in mind.
You can have students attempt to answer questions like:
What level of education is required for this career?
What perks and drawbacks are there to working this career?
What kind of salary can you expect with this career?
Students can answer questions like these on their poster, while also incorporating their own artwork, or copying and pasting pictures from elsewhere. Consider having students hang up their posters in school hallways for extra fun!
The point of this project is to get students thinking about what careers they're interested in, and what it will take to attain those careers.
2. Create Field Trips to Local Businesses
Another way to get your students thinking about their future careers is to conduct a field trip to a business or company near you.
This strategy requires more preparation than some of the others on this list, since you'll have to reach out to a local business to see whether they'd be interested in hosting your students for a trip. Consider checking a company's website or speaking to an employee to see whether they offer tours.
Once you have permission from the company and a date set, it's only a matter of negotiating the details with your district so you can have everything prepared for the trip!
And if this seems like too much trouble, don't fret! There are existing programs in place to help you facilitate a career field trip or conduct a virtual one. BizTown, for instance, is a solid middle school career exploration program where you can take your students on a virtual tour and let them role-play as different workers and professionals to see what appeals to them.
3. Offer Career Assessments
If you want to prime students to think about potential careers, then a good place to start is to find out what they're passionate about in the first place. This is where career assessments and interest questionnaires can be helpful!
These assessments ask students questions about their passions, interests, and skills, in order to help them better understand their own personality, and the career field in which they may thrive.
Some quality career assessments you can offer in class include:
There are dozens more career assessment options floating around on the web, however, so try looking for ones you think would suit your students best. Just be sure to remind them that these tests are meant to get them thinking more than anything else---their results won't necessarily determine the career field they actually enter!
4. Invite Guest Speakers to Class
Inviting guest speakers to class to showcase their careers is an engaging, informative way to demonstrate to students the career possibilities out there.
These professionals can be anything from emergency responders, to farmers, to the CEOs of small businesses. More than likely, though, you're better off reaching out to members of your local community to gauge their interest in speaking in your class.
To ensure students engage with your speaker, it's a good idea to have some discussion questions ready for students to ask, including:
What skills did they need to develop to earn their career?
When did they first know this was the career they wanted?
What is their life like now?
By asking questions like these, your students will gain valuable insight from your class speaker, that they can take and apply to their own career search.
5. Have Students Present on Their Ideal Work Environment
Once you've got students thinking about their potential careers, an excellent next step is to have them consider what work environment would be ideal for them. Where would they like working every day? Would they prefer to work in an office, or outdoors? Would they want to travel for work, or remain at home?
In addition to these questions, you can have your students ask themselves:
In what kind of work environment are you most productive?
Do you prefer a more formal workplace, or a more informal one?
Is the "work culture" of a workplace important to you?
Do you think your career of choice would have this ideal work environment? Why or why not?
Once they have answers for these questions, they can give a quick presentation at the front of class where they go over their ideal work environment and why they think it would suit them well.
All in all, this activity is a great way to reflect on their own personalities, and what the realities of their chosen profession would be.
6. Create a Career Scavenger Hunt
A career scavenger hunt can take many forms depending on the classroom. Some career scavenger hunts present students with a description of a career and them guess what career they're describing. Others have students look outside their classroom doors and windows and write down as many careers as they can see.
No matter how they look, however, career scavenger hunts are a fun, simple way to open the eyes of your students to the career opportunities out in the world. To that end, consider incorporating one of the following in your class:
If you want to try out a career scavenger hunt in your classroom, then these options will be a good place to start, offering a variety of tasks designed to quickly engage students.
7. Host a Career Day
Hosting a career day is a good way to incorporate several of these middle school career exploration strategies together for your class.
During a career day, you focus the entire class period on career-themed activities, events, and projects in order to open your students' minds to career possibilities.
Using the other strategies on this list, here's one itinerary for how your career day could look:
First, invite a guest professional to class, who can lecture your students on the ins and outs of their career, answering student questions all the while.
Next, split your students into two groups. Have half the class take part in a career scavenger hunt, while the other half takes a career assessment to determine what they're interested in and passionate about.
Lastly, have your students work on short presentations about what their ideal work environment would look like. For this activity, it might help to split them up into groups so they can work together with their peers.
This is just one example of how your career day could look---using any of the strategies on this list and elsewhere, you can customize yours to best fit your classroom. Overall, the purpose of a career day is to hammer home to your kids the importance of thinking about and planning for their future careers.
8. Have Students Interview Friends or Family Members
Often, students have people close to them who work exciting, interesting, or prestigious jobs. A great way to get them invested in career exploration is to have them interview these family members and family friends to learn more about their careers.
Generally, students should go into their interviews with a recording device and a list of questions to ask. A few examples include:
What interested you in choosing this career?
What skills do you use on the job?
How does a day at your workplace generally look?
What was the journey like, entering this career field?
What advice would you give to someone looking to enter this field?
After conducting the interview, students can present their findings to their class with a PowerPoint, or maybe create a career poster showcasing some of the information they gained from their family member.
One of the best parts about this project is that it doubles as a way to develop students' interview skills, and teaches them the importance of networking from a young age.
Need a Middle School Career Exploration Curriculum?
In this article, you've learned some of the best activities to incorporate career exploration in your middle school class. If you use these strategies well, you'll be opening the minds of your students to the career possibilities that await them when they finally graduate.
However, if these strategies aren't enough, and you need more well-rounded career exploration materials for class, then check out iCEV's Middle School Digital Literacy & Career Exploration curriculum.
This curriculum comes with more than just activities. It includes lesson plans, videos, presentations, projects, and assessments---really, everything you need to teach a few solid units on career exploration for middle school: