HealthCenter21 | National Healthcareer Association (NHA) | EKG
How to Teach an EKG Technician Course with HealthCenter21

Subscribe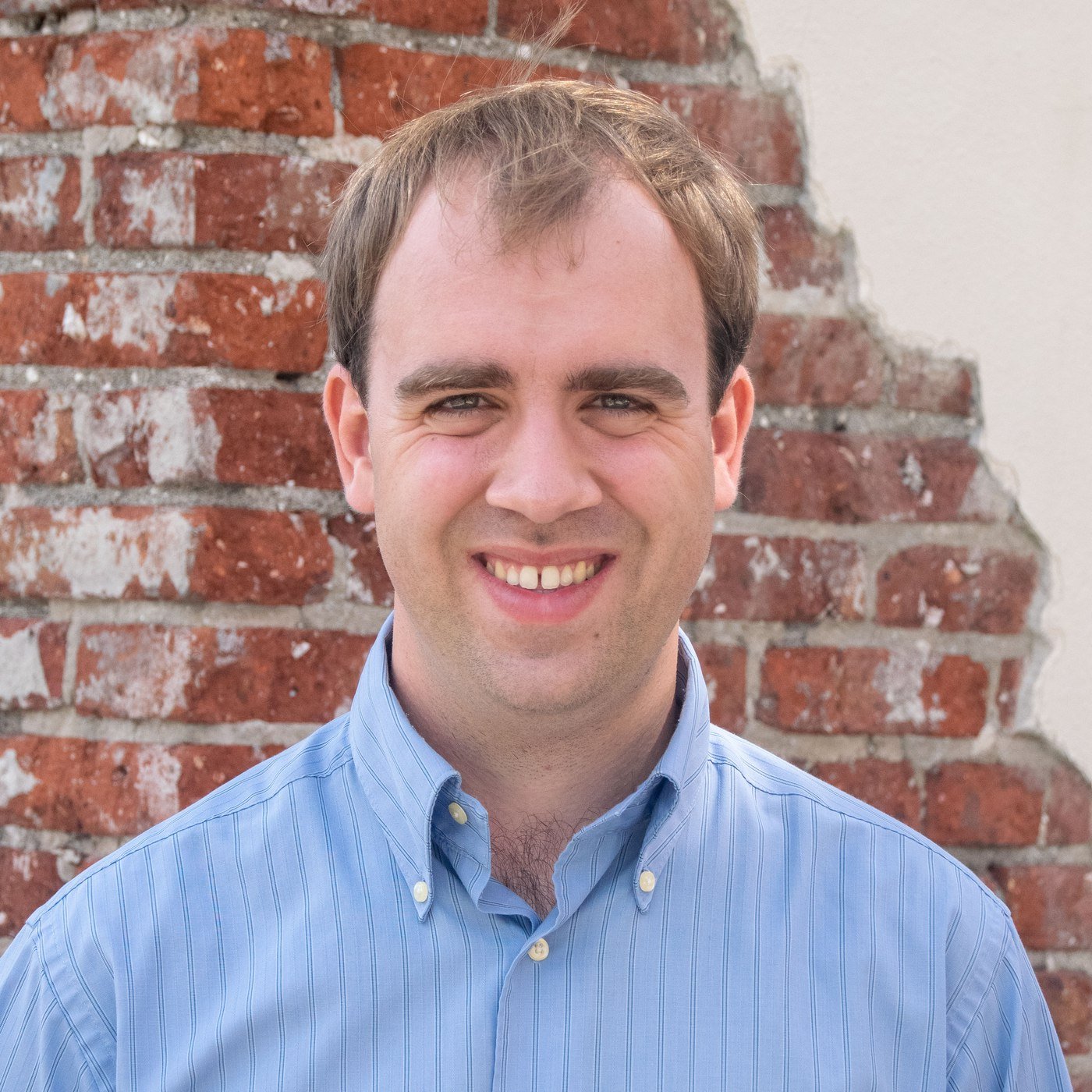 Coming from a family of educators, Brad knows both the joys and challenges of teaching well. Through his own teaching background, he's experienced both firsthand. As a writer for iCEV, Brad's goal is to help teachers empower their students by listening to educators' concerns and creating content that answers their most pressing questions about career and technical education.
Many health science instructors teach courses relating to electrocardiography, leading to student certification as EKG technicians.
When you are preparing students for a certification exam, you want to be sure you are using your curriculum effectively. Teachers often ask AES how to use our curriculum, HealthCenter21 to equip students for the EKG technician certification.
To help you decide what will work best for your program, we've brought together a list of HealthCenter21 learning modules that teachers like you use to prepare learners for success on the EKG technician certification exam and in their field.
This post will review how the HealthCenter21 digital curriculum is structured so that you can adeptly use these modules in your classroom.
How is the HealthCenter21 Curriculum Structured?
As a comprehensive digital curriculum system, HealthCenter21 contains over 850 hours of content designed to benefit learners in the health science CTE career pathway.
HealthCenter21 is structured around learning modules, which are units of related lessons and content focused on a broader healthcare topic.
Each module in HealthCenter21 follows the same four phase learning framework:
Explore
Learn & Practice
Reflect
Reinforce
1. The Explore Phase features teacher-led exercises intended to pique student interests.
These activities introduce students to the content in the module and prepare them for learning new skills and concepts.
2. The Learn & Practice Phase is where students accomplish most of their learning.
In this phase, students engage in digital lessons in HealthCenter21 while teachers receive resources to help facilitate learning.
You will find most of the content relevant to the EKG technician certification in each module's Learn & Practice Phase.
3. The Reflect Phase is designed around teacher-directed activities that review and explore critical concepts from the eLearning lessons in HealthCenter21.
In-class conversations help students better connect with the material they learned digitally and retain their newfound knowledge for the long term.
4. Finally, the Reinforce Phase includes student-led projects that increase learners' mastery of concepts and skills taught in the module.
This last phase directs students to complete individual or group projects that encourage them to apply the concepts from the module.
At each phase, this learning plan promotes the mastery of new concepts in skills in ways that maximize their retention of course material.
But how can you best use the four phases when employing HealthCenter21 modules to teach electrocardiography lessons?
How to Implement HealthCenter21 Modules in an EKG Technician Class

The most effective way to implement HealthCenter21 will depend mainly on the needs of your students and classroom.
Teachers like you have shared with us that a combination of these seven strategies works best:
Introduce key concepts with teacher presentations

Assign Learn & Practice lessons as classwork

Rotate groups between digital and hands-on work

Assign Learn & Practice lessons as homework

Present the Learn & Practice lessons to the class

Assign reflection questions as homework

Assign current event reports as homework
For more information on how teachers like you implement these strategies, read: The AES Course Framework: A Four-Phase Curriculum.
Now that you know the four phases and how you can use them to help your students get the most out of HealthCenter21, let's take a closer look at which modules you should use in your EKG technician classes.
Which Curriculum Modules Should You Use in an EKG Technician Class?

AES recommends the following 10 modules for teaching an EKG technician course:
Anatomy and Physiology
Client Status
Communications
CPR and Basic Life Support
Electrocardiography
Health Information Technology
Infection Control
Legal and Ethical Responsibilities
Medical Office Assistant
Safety Precautions
The modules on this list are based on the NHA CET certification test, and the order of modules is not intended as a teaching sequence.
These recommended modules should be considered an entry point for developing your own EKG technician course syllabus and teaching plan with HealthCenter21.
If students in your class have already completed one or more modules, you may choose to leave those modules out of your particular course. Likewise, you may also decide to add additional modules based on class requirements or student needs.
Now, let's look at how each module helps prepare students for the NHA CET exam:
1. The Anatomy and Physiology Module
The Anatomy and Physiology module introduces students to the 12 systems of the human body and how they work together. It includes a discussion of each system's structure, functions, diseases, disorders, homeostasis, and immunity.
2. The Client Status Module
Another essential preparation for EKG technician certification, the Client Status module, teaches students the importance of body measurements and vital signs. The module discusses measurement methodology for adults and infants and the equipment used to capture a client's temperature, pulse, respiration, and blood pressure.
3. The Communications Module
The Communications module gives students an overview of speaking and writing as part of a healthcare team. Learners review and evaluate written communication, document patient observations, and discuss the role of communication technology. This module aims to help students understand different types of communication, diversity, and barriers so that they can express sensitivity as health care providers.
4. The CPR and Basic Life Support Module
For the CPR and Basic Life Support module, students study each part of adult and pediatric BLS rescue, including the underlying concepts behind the use of specific techniques and procedures. The prerequisite knowledge acquired here is essential in preparing students for electrocardiography.
5. The Electrocardiography Module
The Electrocardiography module is the central module for students preparing for the EKG technician exam and includes essential content for certification.
The module features instruction on the anatomy of the heart and electrical conduction patterns for the cardiac cycle. It also includes a step-by-step demonstration of how to classify leads, conduct a routine 12-lead EKG, and recognize related diagnostic cardiac tests.
6. The Health Information Technology Module
The Health Information Technology module introduces students to information technology related to the healthcare industry. Students will learn related terminology, become familiar with an EHR system, and recognize the importance of following HIPAA guidelines.
7. The Infection Control Module
In the Infection Control module, students will receive information about the critical importance of protecting themselves and others from disease-causing microorganisms. This module discusses microorganisms, asepsis, hand washing, basic equipment cleaning, autoclaving, personal protective equipment, sterile technique, and transmission-based precautions. Learners will also practice properly wearing and removing protective gear and precautions for working in an isolation unit.
8. The Legal and Ethical Responsibilities Module
The Legal and Ethical Responsibilities module equips learners with the basis for making sound decisions surrounding the Patient's Bill of Rights, scope of practice, tort law, contract law, confidentiality and privileged communication, and ethics. The module includes scenarios with discussions of legal implications and directs students to research a current bioethical issue.
9. The Medical Office Assistant Module
For the Medical Office Assistant module, students receive an introduction to the responsibilities and obligations of workers in medical office occupations. Lessons include conversations on educational requirements, professionalism, personal appearance, teamwork, effective communication, HIPAA, and legal issues relevant to medical office personnel.
10. The Safety Precautions Module
The Safety Precautions module gives learners an overview of safety techniques and how to greet and identify patients who are receiving health care. Then, students complete guided research to understand OSHA, FDA, and EPA safety regulations and properly report safety violations.
Prepare Your Students to Become EKG Technicians with HealthCenter21
These 10 learning modules are our best recommendations for using HealthCenter21 to instruct EKG technician courses.
By integrating these modules in your classes using the four phases, you'll be well on your way to ensuring your students are ready for success on the EKG technician certification exam and as healthcare professionals.
For more specific information on how HealthCenter21 aligns with the NHA Certified EKG Technician (CET) exam, download the detailed certification guide.