Business&ITCenter21 | Microsoft Office
Does iCEV Provide Curriculum to Teach Microsoft Office Online?
Subscribe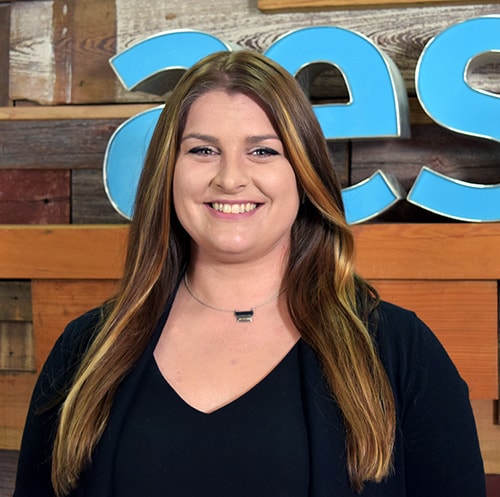 Corinne is a product champion! She speaks with teachers all over the country, and translates their uses for technology and digital curriculum into the best ways teachers can use AES in their classrooms.
Many schools and districts provide Chromebooks for their students to use as part of 1:1 technology initiatives.
While Chromebooks are effective for students to access online learning materials, computer teachers have found it challenging to teach Microsoft Office on a Chromebook due to compatibility issues.
Because of this, computer applications teachers often ask if the Business&ITCenter21 Microsoft Office curriculum is compatible with Office Online (sometimes called Office 365 Online).
While some teachers find ways to use our Microsoft Office curriculum on Chromebooks, our content is specifically designed for only the desktop versions of Office.
In this article, you'll learn why iCEV's Business&ITCenter21 curriculum isn't currently compatible with Office Online and alternatives to consider when teaching computer applications on a Chromebook.
NOTE: The information in this article only applies to Business&ITCenter21 playlists, and not other portions of the iCEV curriculum.

Related: Which Versions of Microsoft Office are Compatible with iCEV?
Why Doesn't iCEV Provide Curriculum Compatible with Office Online?
So, why do we only provide curriculum for the desktop versions of Microsoft Office 2016, 2019, and 365?
To start, Business&ITCenter21 is designed to help students prepare for their future careers. So when developing curriculum, we consider what will be most relevant to students entering the workforce.
The desktop versions possess additional features for students to gain experience with such as forms in Microsoft Word or opening and exporting a CSV file in Microsoft Excel. Because of this, the desktop applications are more commonly used in the workplace than the online version of Microsoft Office.
In addition, the Microsoft Office Specialist certifications are currently all based on the desktop versions of Office.
When thinking about preparing students for their careers, we want to focus our time and energy on curriculum that will help you provide what is most beneficial to students in the long run.
Ultimately, our Business&ITCenter21 curriculum is designed based on the desktop versions of Microsoft Office 2016, 2019, and 365 because that will best prepare students for MOS certifications and their future careers.
Alternative Ways to Teach Computer Applications on Chromebooks
Now you know why we don't provide curriculum for teaching the online version of Microsoft Office, so you're probably wondering: How can I teach my computer classes with Chromebooks?
Teaching computer applications skills without desktop applications can be a challenge, but we do have a few ideas for you to consider:
Teach Google Apps instead of Office
Leverage MOS test prep resources
Teach Google Apps Instead of Office
The easiest way to teach computer application skills on a Chromebook is by teaching Google Apps instead of Microsoft Office.
Google Apps and Microsoft Office are very similar in how they are set up and the features they contain.
So, going through the iCEV Google Apps modules is a great way to pivot your computer applications classes if your students have Chromebooks.
Leverage MOS Test Prep Resources
If switching to Google Apps isn't an option because your standards require students to learn Office or prepare for MOS certification, you may want to look into a test prep resource.
While most MOS test prep providers don't have a full Microsoft Office curriculum, some options include scenarios that give students hands-on practice in a simulated environment.