Career and Technical Education (CTE) | Student Engagement
4 Tips to Better Engage Students When Using iCEV

Subscribe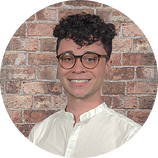 After serving as a Texas FFA state officer in 2018, Josh Witherspoon joined the iCEV team as a part-time employee for 3 years before taking on the role of content development specialist in 2022. Witherspoon holds a bachelor's degree in agricultural communications from Texas Tech University, in which his experience and proficiency in writing, marketing and CTE allow him to effectively communicate the successes of CTE educators and students and the value iCEV has to offer.
We've all seen the wandering stares out of the classroom window, glances down at phones or worst of all, the sigh that seems to last forever. Getting all your students focused, eager, and on task at the beginning of class is challenging enough. Equally as discouraging, once you have them focused on the lesson, is watching them zone out as you work through materials.
As a passionate provider of Career and Technical Education (CTE) curriculum and resources, teachers often ask our team how to best engage students when using iCEV. Don't worry; we've got you covered!
In this article, discover four impactful strategies to better engage students when using iCEV:
Implement Blended Learning

Pair iCEV With Other EdTech Tools

Incorporate Gamification

Refer to iCEV Lesson Plans
By the end of this article, you'll be better equipped to provide an engaging and impactful experience for your students.
Tip 1: Implement Blended Learning
There really is no one-size-fits-all when it comes to teaching today's students. With that in mind, modern educators must implement diverse strategies to keep students engaged in their classrooms. Of the many strategies out there, blended learning far surpasses the others when it comes to keeping students engaged and helping them better retain what they learn.
Blended learning is an educational methodology in which teachers blend digital components with face-to-face instructional practices.
When teachers mix classic teaching techniques like presentations and lectures with engaging educational technology you're giving students new and exciting ways to learn. On top of that, you're better able to fit the unique learning styles of all of your students.
Why Implementing Blended Learning Matters
Blended learning is essential for today's CTE classrooms because it breaks down the traditional practices of teaching that don't work for all students.
In today's modern CTE classrooms, making in-person and online learning complementary creates an integrated classroom where the needs of all types of learners can be met, thus engaging every learner in your classroom.
How to Implement Blended Learning in My Classroom
Implementing blended learning models in your CTE classroom allows you to diversify how students interact with content and eliminates the repetitiveness of everyday worksheets and activities.
Blended learning models you can easily implement in your classroom include:
Flipped Classroom

:

Students are introduced to content at home and practice working through it at school, supported by a teacher and/or peers. "Flipping" the traditional roles in a classroom.

Station Rotations:

Students work in small groups to complete learning objectives by rotating through different stations around the classroom. This is a great option for teaching a process, subtopics and timelines.

A la Carte:

Typically, a teacher develops a list of potential activities or projects students can choose from to complete. For example, a teacher might provide a list of three ways to review vocabulary and the student picks one method to follow to complete the assigned work.
The traditional classroom techniques of simply lecturing and assigning coursework don't work for today's students as every student learns differently.
Traditional worksheets and activities, over time, become redundant and quickly lose students' interest. Implementing one or a mix of these models in your classroom is a great way to re-engage students in their learning and keep them engaged.
Tip 2: Pair iCEV With Other EdTech Tools
As the world continues to change and evolve, so do the methods we use to educate and inspire students. It's no secret that technology has grown to reach almost every area of our lives and supports many activities we do every day.
Today's students are technologically savvy as they've grown up surrounded by and learning about new technologies.
With that in mind, meet your students where they're at and how they learn best by implementing EdTech tools to get them excited and interacting with what they're learning in your course.
EdTech tools include technologies like tablets or applications teachers deploy to give students unique ways to learn and complete coursework in engaging and interactive ways.
Why Pair iCEV With Other EdTech Tools
According to a report by Smoothwall on the benefits of educational technology, 96% of teachers surveyed believe using technology has a positive impact on student participation and learning outcomes.
As an online platform, iCEV offers features and resources that grant teachers flexibility in how content can be shared and completed by students. However, when paired with the appropriate EdTech tools for your classroom, the pairing can take learning to the next level.
EdTech Tools to Pair With iCEV
When looking for an EdTech tool to pair with iCEV, determine what functionalities you hope to incorporate into your lessons. You can add several technologies into your class to fuel student engagement, each with different costs and purposes.
Technologies you can easily pair with iCEV include:
Flipgrid:

Flipgrid

allows teachers to post discussions for students to respond. A discussion could include questions, video directions, short clips or teaching and learning resources from iCEV. Students can show their understanding of the content using a short social media-like response with filters, emojis and stickers.

Pear Deck:

Pear Deck

allows you to enhance Google Slides and PowerPoint presentations to give each student a voice during a lesson

.

Pear Deck's readymade interactive slides prompt students to show what they know at the beginning, middle, and end of class.

Mentimeter:

Mentimeter

allows you to create live polls, quizzes, competitions, word clouds, Q&As, and many more interactive assessments to collect real-time data from students. Used in conjunction with resources from iCEV, students will have multiple opportunities to master the lesson content.
If the technology you're interested in offers a free trial, take advantage of the opportunity to try it with your students and gauge whether it's truly a value add to your classroom or not.
Tip 3: Incorporate Gamification in Your Classroom
Regardless of the grade or subject matter, incorporating gamification in your classroom can help create exciting, educational and entertaining learning experiences for students.
The advantages of incorporating gamification into today's CTE classrooms are endless, as it increases engagement, motivation, retention and makes learning more fun.
Why Incorporate Gamification
Gamification appeals to a person's basic instinct to play and motivates learners to truly engage with content in lessons or activities.
The role of gamification is rapidly increasing in education as it proves to be a great tool in enhancing the learning experience for students. According to a 2020 report by Science Direct, gamification in education leads to an increase of 34.75% in student performance.
For example, would you rather fill out a worksheet on the anatomy of the human body or play a game with your classmates where you compete to label the most body parts? It's a pretty easy answer, isn't it?
A creative course content challenges learners to think and explore, thus increasing engagement levels and student success.
How to Implement Gamification in Your Classroom
When gamifying coursework for your students, start by identifying less engaging assignments within a lesson. Gamification can take many forms in your lessons, including technology-based games and board and card games you tailor to relate to the subject matter.
Gamification platform options include:
Nearpod:

Get real-time insights into student learning with engaging educational games, including matching pairs, drawing activities and interactive videos. Nearpods platform integrates with any lesson plan.

Gimkit:

is a game-show application designed for use with learners in and out of class. Teachers can set up classes, invite students to join, and start creating and sharing game quizzes to play live in class or independently outside of class.

Kahoot:

is a game-based learning website that allows teachers and students to create, explore, and play a wide variety of educational games. K

ahoot allows teachers to embed various types of questions and answers. They can include media materials such as videos and images and can be hosted live in class or assigned as self-paced learning challenges.
Each of these options can easily be implemented in your CTE classroom to bring traditional learning experiences into a new and more engaging light. The most important factor is choosing a means of gamification that engages your students and meets expectations for student learning outcomes.
Tip 4: Refer to iCEV Lesson Plans
iCEV's pre-made lesson plans offer teachers the materials and features necessary to effectively keep students engaged throughout your course.
Why Use
iCEV Lesson Plans
To ease the planning process, iCEV's pre-made lesson plans include lesson overviews, step-by-step instructions, material lists and anything else teachers may need to keep students engaged.
iCEV lesson plans allow educators to easily implement versatile learning models and are designed to offer flexibility in how content is shared and coursework is completed by students.
How to Use iCEV Lesson Plans
Using iCEV lesson plans provides a great starting place for CTE teachers looking to proactively keep students engaged in their classroom.
Valuable sections of an iCEV lesson plan to help you better engage students in your course include:
Lesson Overview:

The lesson overview section of an iCEV lesson plan includes everything you need to teach a lesson, including the objective, materials needed, and all media associated with a lesson. Leaning on the media options in this section of a lesson plan can help you better engage students in their learning.

Essential Questions:

Essential questions help students engage with their existing knowledge base and draw new patterns between ideas. These questions are great to incorporate into a game or be presented to students in a discussion format.

Bell Ringer/ Exit Ticket:

Teachers use bell ringers and exit tickets to help present a concept or wrap up a topic discussed in class to measure students' familiarity. Bell ringers and exit tickets are a great means of engaging students and can easily be adapted into a quick game or activity.
Every aspect of iCEV's curriculum and resources offers teachers the flexibility to customize learning to meet the needs of every learner. The trick is knowing what strategies work best for your students and where to implement them.
Want More Strategies To Keep Your Students Engaged?
Keeping your students fully engaged throughout a course can often feel like an uphill climb. While keeping students engaged can be difficult, proactively working to better engage students offers many benefits for their academic and professional careers.
There are numerous methods and strategies out there to increase engagement in your classroom, and the key is finding the best fit for your student's needs and your instructional goals.
Blended learning is an educational methodology in which teachers blend online or digital components with face-to-face instructional practices.
Meet your students where they're at and how they learn best by implementing EdTech tools to get them excited about what they're learning in your course.
Gamification appeals to students' basic instinct to play and motivates learners to truly engage with content in lessons or activities.
iCEV lesson plans allow educators to easily implement versatile learning models and are intentionally designed to offer flexibility in how content is shared and coursework is completed by students.
Now that you're equipped with a few ideas for increasing engagement in your classroom when using iCEV, this is just the beginning! Discover even more ideas and strategies to increase engagement by downloading your "Keeping Students Engaged in CTE" eBook.