Business Education | Business Law
Top 5 Business Law Lesson Plans for High School

Subscribe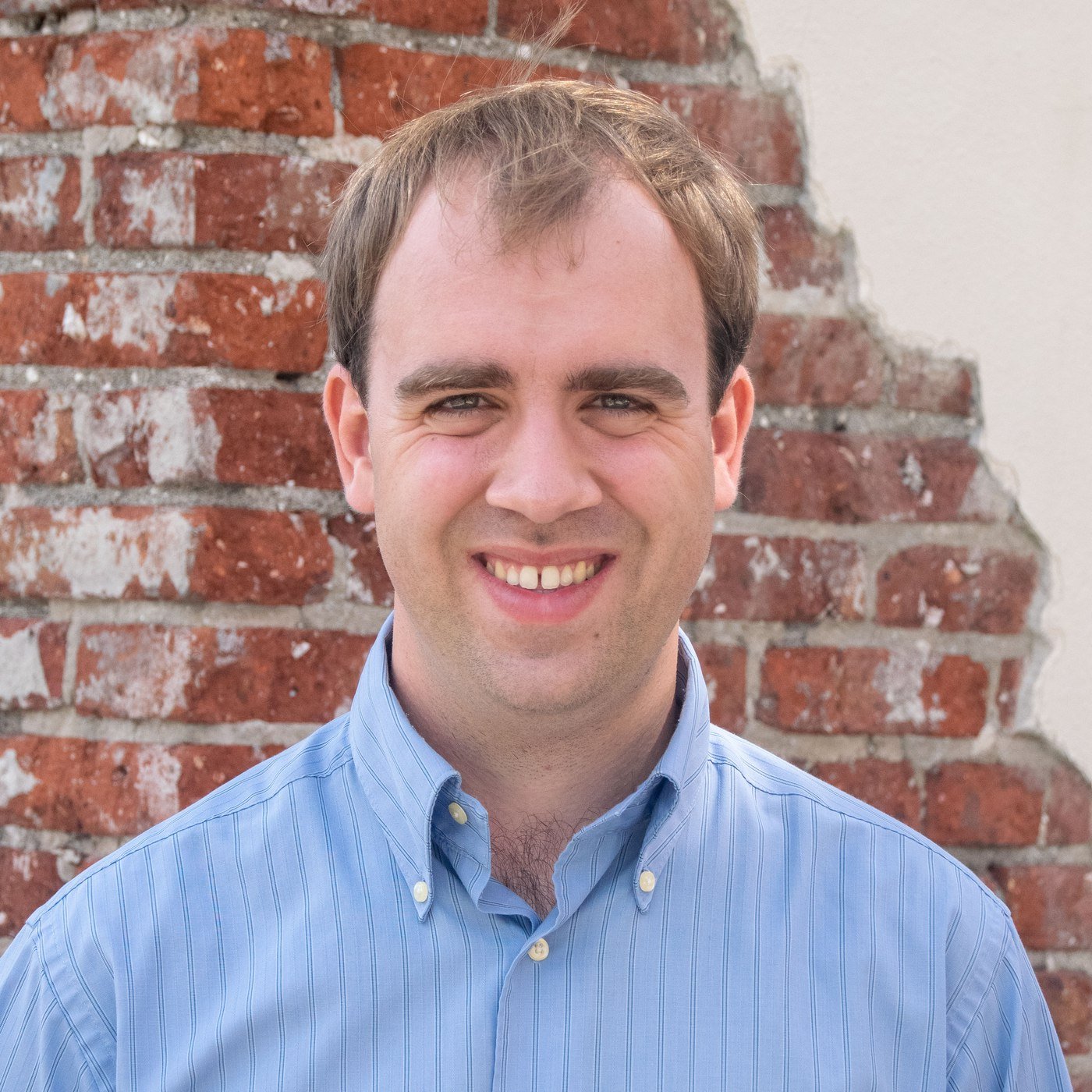 Coming from a family of educators, Brad knows both the joys and challenges of teaching well. Through his own teaching background, he's experienced both firsthand. As a writer for iCEV, Brad's goal is to help teachers empower their students by listening to educators' concerns and creating content that answers their most pressing questions about career and technical education.
Business law is one of the most underrated subjects in the United States education system.
While student organizations like the Future Business Leaders of America (FBLA) focus on starting and running businesses, very few academic resources discuss the legality of a business and how it can stay legally compliant.
That means business law is more than just an elective for high school students who might want to study law. Business law education is essential for any student with an interest in business, management, and more.
But how do you broach this subject? You could write an entire semester around the intricacies of business law and its implications. Or you may only need one or two lesson plans that discuss business law in your business education lesson plans.
To help you save time in planning, we pulled together five of the best business law lesson plans available online:
Money Instructor
American Bar Association
Middlesex Community College
Business Law Bundles from Denise Leigh
Mr. Gordon's Business Law Class at Frontier Central High School
After reading this post, you should have a better understanding of the different types of business law materials available to you and if one or more could be right for your classroom.
1. Money Instructor

Money Instructor is a membership-based organization that's dedicated to teaching students about finance.
That extends to personal financial literacy, life skills, and more.
However, Money Instructor also knows that business is a huge area of interest for today's high school students.
That's why they have a whole section of their website dedicated to business law!
The main lesson plans about business law from Money Instructor are:
Introduction to Law
Business Law: Crimes
Business Law: Torts
In addition to the lesson plans, Money Instructor also has a wide range of educational articles that you can have students read as introductions to business law.
Still, the meat-and-potatoes of Money Instructor are their three lesson plans.
Each lesson plan comes with an overview, list of objectives, and suggested grade levels.
With all of that information, it's a snap to tell if one of Money Instructor's lesson plans will be right for your classroom!
Introduction to Law is exactly what it says on the tin. This lesson plan discusses historical definitions of law, how law has changed, concepts like social engineering, and legal terminology.
Business Law: Crimes is an introduction to what's considered "crime," what's considered "tort," and more. It also defines ethical practices and white-collar crime versus other forms of misconduct.
Finally, Business Law: Torts covers private offenses that can relate to companies like fraud, emotional distress, assault, battery, and more.
The underlying value to Money Instructor's lesson plans comes from its extensive definition of legal and business terms.
After all, one of the biggest obstacles in law is understanding "Legalese." When you teach ninth-graders about tort and the history of law, you're setting them up for lifetime success for understanding the legal system!
2. American Bar Association
The American Bar Association (ABA), the accrediting and advocacy organization for legal professionals across the United States, aims to improve awareness of the legal system and its functions.
The ABA Division of Public Education provides many teaching resources for elementary through high school, detailing information about different types of law in a manner that is age-appropriate and accessible.
Among the resources available for high school, you'll find two sets of materials of interest to business law instructors: international issues and intellectual property.
International business law is one of the most popular business law topics because it's essential to anyone working for a company that does business abroad.
Within the international issues category, the ABA offers these resources:
The Deciders: The Right to Be Forgotten
The European Union and the Right to be Forgotten
Internet Freedom and the United States
Pirates and the Law
The United States and the International Criminal Court
Intellectual property law is also an important part of the business law scene and deals with copyright and trademark enforcement issues.
For intellectual property law, the ABA shares one additional resource:
Music Distribution and Copyright
Each resource includes lesson plans, student worksheets, and related materials, such as presentation slides or videos.
Although they don't include enough information to cover an entire course on business law, ABA resources are great for teachers to introduce students to some of the most popular business law topics as part of their course. Best of all, these materials are available for free as a public service.
3. Middlesex Community College

Middlesex Community College of Massachusetts has a 100-page course guide that covers its business law course, listed as "LGL 102."
That class designation indicates that this is a student's introduction to business law, and its learning level would work best for high school juniors or seniors.
Still, the extensive amount of detail included in this course guide is second to none.
Provided you have access to the resources it lists — or similar resources — you'll have no issue taking this course guide and implementing it as a class verbatim.
That makes this business law lesson plan perfect for teachers who want to fill an entire marking period with academically-focused classroom materials.
While this course guide is certainly detailed, it's still a higher-level observation of business law as a whole. As a result, you can use it without overwhelming your students unless you have significantly different learning standards from Middlesex Community College.
This resource is the most direct option if you want to take an online resource and turn it into a syllabus.
After all, if someone else has created the lessons already, you may as well use what teachers have proven to work!
4. Business Law Bundles from Denise Leigh
Teachers Pay Teachers (TpT) is a valuable source of course materials for teachers looking to augment their plans or create a curriculum based on lessons created by other education professionals.
Denise Leigh provides substantial business education material through Teachers Pay Teachers, including many exercises and activities relating to business law. Denise Leigh offers most of her resources through bundles at varying price points. One of the most comprehensive offers is the Intro to Law and Business Law Mega Bundle.
Designed for learners in grades 9-12, the mega bundle features 68 pages of material and 34 different activities. Every activity should help students develop 21st Century skills for the business world and a working knowledge of business law.
The Business Law Mega Bundle covers these concepts:
Purpose of Law
Goals of Law
Law and Values
Types of Law
Criminal vs. Civil Law
Felony vs. Misdemeanor
Intro to Tort Law
Eight Basic Consumer Rights
Contract Law
Steps in a Trial
Workers' Rights: Intro to OSHA
Branches of Law
Intellectual Property
Uniform Commercial Code
Consumer Law
Federal Agencies That Provide Consumer Protection
Within these topics, students will complete discovery activities and case studies that advance their understanding of business law. If you use all of the resources in the bundle, you'll have enough material for a one-semester course.
These materials are suitable for teachers looking to introduce students to business law alongside general legal concepts. However, Denise Leigh's mega bundle comes at a high price of $110.
Teachers looking for a less expensive version can opt for the Huge Business Law Bundle of 18 activities for $55 or buy individual activities by the piece. Instructors wanting free resources, however, will have to look elsewhere.
5. Mr. Gordon's Business Law Class at Frontier Central High School

Frontier Central High School in New York has a robust business law course taught by Mr. Gordon.
Mr. Gordon's class takes a slightly different view of business law as a concept. At Frontier Central, students first learn about the differences between criminal and civil law before spending several units exploring the idea of contracts.
As a result, this class is incredibly thorough when it comes to contract law in particular. Considering nearly every business transaction — including employment — is executed via contract, this is critical for students to know and understand before jumping into any other aspect of business.
The seven units of the Frontier Central High School business law class are:
Employment Law
Basics of Criminal and Civil Law
Contracts: Offer and Acceptance
Contracts: Genuine Assent
Contracts: Consideration
Contracts: Capacity
Contracts: Legality and Writing
Mr. Gordon's course materials include a syllabus and the general layout for the course and six chapters of text for students to read and understand the concepts in each unit.
These materials are helpful for teachers looking to cover contract law in depth or to glean information for more basic lessons on employment, criminal, and civil law. However, teachers needing a comprehensive business law curriculum will need other materials to provide a complete legal picture to their students.
Which Curriculum Resources are Right for Your Classroom?
Which materials best meet your classroom needs will depend on several factors, including the nature of your course, the length of time you have to cover business law, and other subjects you may be required to cover to meet your standards.
If you're looking for free resources created by fellow teachers, try using materials from Mr. Gordon's Business Law Class at Frontier Central High School.
If you'd like a business law curriculum based on a college-level course, use the free materials from Middlesex Community College.
If you're searching for materials from a trusted national law organization, the American Bar Association Division of Public Education could have the right resources for you.
If you're willing to pay for a more extensive set of business law resources, consider a membership with Money Instructor or purchasing one of Denise Leigh's business law bundles from Teachers Pay Teachers.
However, if you're like other business teachers we hear from, you might not only want business law lesson plans. Have you discovered that you are looking for new teaching resources over and over again? Are you often concerned that you don't have enough materials to address all you have to cover in your business courses?
If you're constantly searching for your next resource, you may need a comprehensive curriculum instead of a couple of lesson plans. In that case, you should look at the Top 4 High School Business Curriculum Resources.
These resources can help you locate lesson plans for multiple business subjects so you can fulfill the complete needs of your class.