Career Readiness | High School
4 Best Resume Writing Lesson Plans and Activities for High School

Subscribe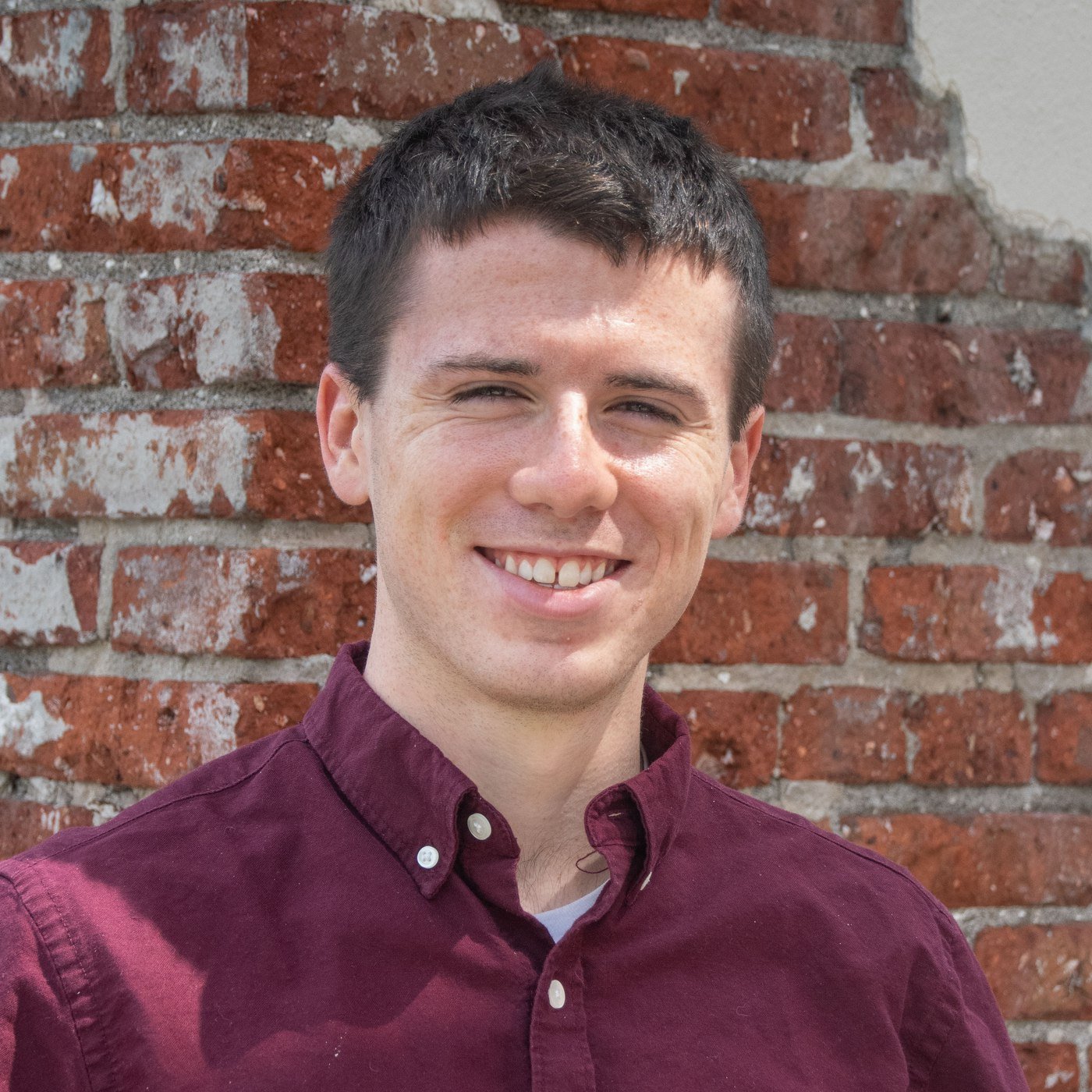 With past experience in teaching, a couple of degrees in writing, and an upbringing immersed in medical jargon, Mike is positioned well to hear out the most common questions teachers ask about the iCEV curriculum. His goal is to write content that quickly and effectively answers these questions so you can back to what matters - teaching your students.
If you teach high school career readiness, you know how delicate a process resume writing can be. These days, students have to craft resumes just right, or they may find their application screened out before it ever had a chance.
But what lesson plans and activities are out there to teach students resume writing skills? Which ones will engage students, and which will provide the most comprehensive information for your class?
As a career readiness curriculum developer, we've often heard these questions from high school teachers looking for the best writing tips for their students.
In this article, you'll discover four of the best resume writing lesson plans and activities for high school students:
ReadWriteThink's Resume and Cover Letter Unit
Caffeine Queen Teacher's Resume Writing Kit
Tracee Orman's Resume Writing Lesson
IBM's Resume Lesson
By the end of this article, you'll understand each of these resources better, so you can pick out the best one for your kids.
1. ReadWriteThink's Resume and Cover Letter Unit

ReadWriteThink is an organization dedicated to providing instructors and parents with free, high-quality resources to teach students reading and language arts.
One of the resources they offer is a resume and cover letter unit, intended to train high school students in resume writing so they can land jobs outside of school.
This unit consists of eight 50-minute lessons, which give students an overview of the skills necessary to craft resumes and cover letters. These lessons are:
What Is a Resume?
Developing Content for Your Resume
Defining Audience and Purpose
Using Resume Builder
Peer Review
What Is a Cover Letter?
Developing Your Cover Letter
Finishing Your Cover Letter
Each lesson comes with a lesson plan, student handouts, rubrics, and exercises students can complete to practice and showcase their newfound skills.
In addition, there are course alignments available so you can see how well the lesson plans cover the standards of your state.
How Much Does This Resume Writing Unit Cost?
ReadWriteThink's resume writing unit is completely free on their website. You need only navigate to the unit page and begin downloading the materials you need.
Who Is This Unit Intended For?
The resume writing unit from ReadWriteThink is a good fit for high school teachers who need a longer, more versatile unit on resume writing. These lesson plans fill almost two weeks of classes and even go into related topics like writing cover letters. All of this makes for a solid career readiness unit.
If you need a free, two-week-long resume unit that also teaches students the skills to write cover letters, then ReadWriteThink's resources will probably serve you well.
2. Caffeine Queen Teacher's Resume Writing Kit
TeachersPayTeachers (TpT) is an online marketplace where teachers can buy educational resources to teach almost any age range, pre-K to adult education.
One provider on TpT is Caffeine Queen Teacher, who offers materials on various topics like language arts, mathematics, career and technical education, and more.
Her Resume Writing Kit for Career Exploration provides students with the necessary materials to practice writing resumes and cover letters. Some of these materials include:
Editable Google Slide presentations
Teacher instructions
Resume writing practice sheet
Resume rubrics
Sample resumes
Cover letter pretest/post-test
Cover letter writing practice activity
Cover letter rubrics
All in all, this writing kit has a very practical bent, giving your students the chance to develop hands-on resume writing skills guided by your instruction.
This resource totals about 120 pages of content, and includes both digital and printable versions so you can choose whichever best fits your teaching style and classroom.
How Much Does This Writing Kit Cost?
Caffeine Queen Teacher's Resume Writing Kit costs $6.25 on TpT—-a very affordable price for the amount of content it contains.
Who Is This Writing Kit Intended For?
This writing kit is a solid choice for teachers who want to focus on student-led activities in their resume writing unit. It serves as a platform for students to extensively practice the skills they need to craft great resumes.
If you need robust resume writing activities to help your students develop essential practical skills, then Caffeine Queen Teacher's resource will be a good fit for your class.
3. Tracee Orman's Resume Writing Activities
Another prominent vendor on TpT is Tracee Orman, who offers hundreds of classroom resources on literature, social studies, mathematics, and more.
Her Resume and Cover Letter Activities resource covers essential resume writing and cover letter skills that high school students can use to apply to jobs, internships, or colleges. Across its 30 pages of content, it includes materials like:
Resume templates
Resume samples
Cover templates
Cover letter samples
Editable writing prompts
Included with this resource are instructions on how to teach these activities, as well as background information on what does—and doesn't—belong in a resume or cover letter. Besides that, there are also state and core standards that the resource aligns with, so you can tell whether it meets your course requirements.
Altogether, this is a strong resource to give your high schoolers essential context and practice writing resumes and cover letters.
How Much Does This Resource Cost?
Tracee Orman's Resume and Cover Letter Activities cost $4.50 on TpT, making it an economical choice for teachers who need an influx of exercises to cover a resume unit.
Who Is This Resource Intended For?
These activities would work well for teachers who need quality exercises to give their students hands-on practice writing resumes and cover letters. With the provided templates, students should find it easier to draft their resumes and feel confident in the results.
If you need strong resume and cover letter activities to give your students important skills practice, then Tracee Orman's resource is another great choice to go with.
4. IBM's Resume Writing Lesson
The computer company IBM offers a free educational program called SkillsBuild for Students and Educators. This program provides lessons and other course material on both technical and workplace skills, so students are prepared for whatever the future of the job market holds.
One of these lessons is called How to Build a Standout Resume. It offers both course materials and a structured, yet flexible lesson plan teachers can use for a solid unit on resume writing. Some of the materials in the lesson include:
Resume writing lesson plan
PowerPoint slides
Student self-assessment handout
Warm-up questions
Building a resume activity
Developing resume content activity
Understanding an audience activity
Educators can choose which of the three activities above to focus on for their lesson. Because of the 30 minute commitment involved in each, SkillsBuild recommends completing only one per class period. This means if you want to use all three activities, it may take you two or three class periods to do so.
How Much Does This Lesson Cost?
IBM's SkillsBuild lessons are all free to download off their website. However, you'll have to register on the site to gain complete access to them.
Who Is This Lesson Intended For?
With its PowerPoint slides and lesson guide, this resource is a good fit for teachers who want a stronger balance between teacher-led instruction and student-led activities. It also works well if you want to focus exclusively on resume writing, since no material on cover letters is included.
If you need a resume writing lesson plan that balances traditional instruction and engaging practice activities, then SkillsBuild's lesson would be a strong choice for your classroom.
So What Comes After the Resume?
With all the requirements modern resumes need, it can be tough teaching your high schoolers how to craft them. After all, it's a delicate balance ensuring they include the information they need, remove the information they don't, and use the proper keywords to earn their places at the top of the stack.
In this article, you've discovered some of the best high school resume writing lesson plans and activities out there. If you leverage these resources right, your students should craft stellar resumes that put them ahead of the curve.
But in reality, the resume is only the first step to landing that job. It may get a student's foot in the door, but if they want the position itself, they'll need to learn to nail the interview, too.
If you need an activity to help your high schoolers succeed at their job interviews, check out this Free Job Interview Role Play Activity. It's engaging, instructional, and will help your students develop the interview skills they need to succeed: