Computer Applications | Microsoft PowerPoint | Microsoft Office
4 Best PowerPoint Lesson Plans for High School

Subscribe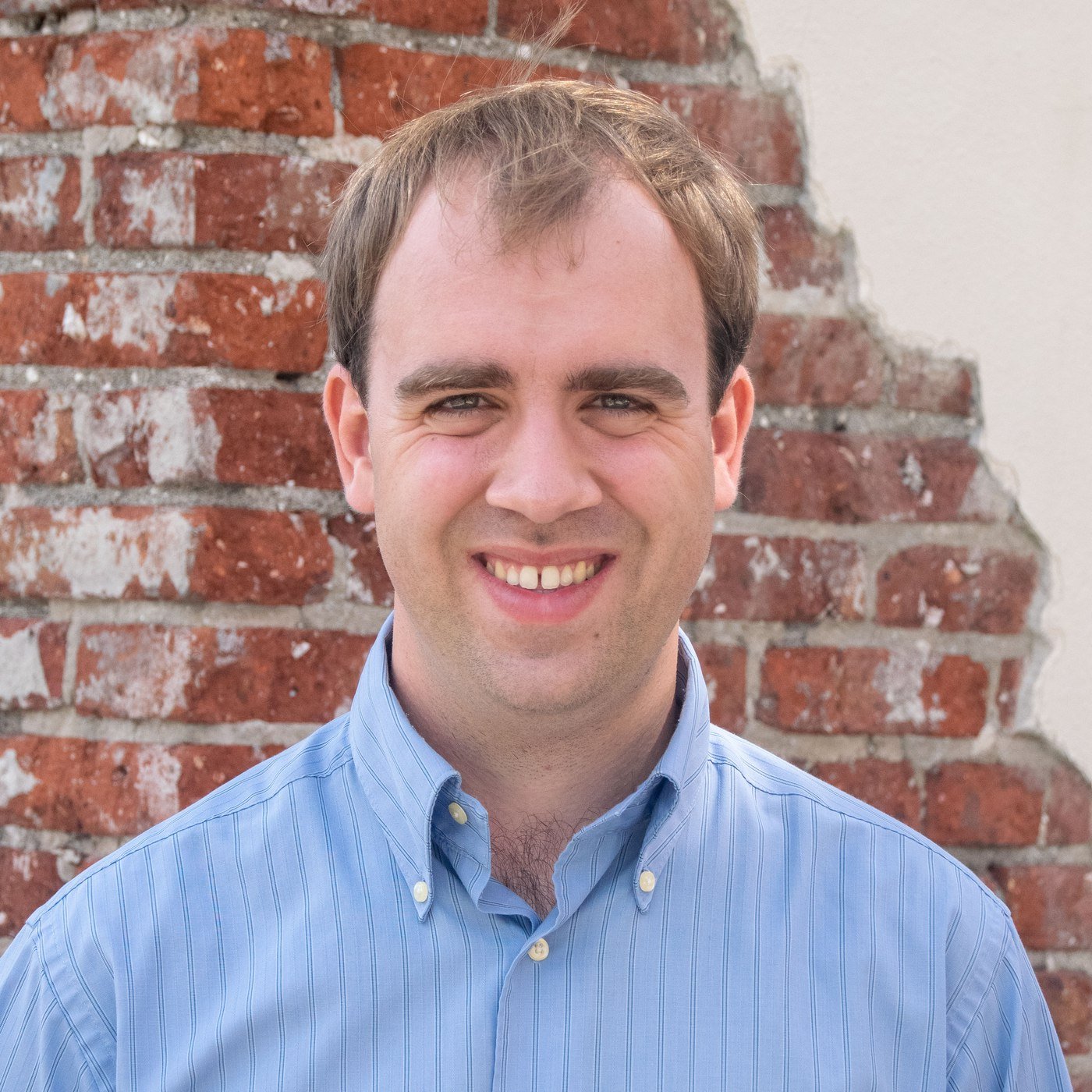 Coming from a family of educators, Brad knows both the joys and challenges of teaching well. Through his own teaching background, he's experienced both firsthand. As a writer for iCEV, Brad's goal is to help teachers empower their students by listening to educators' concerns and creating content that answers their most pressing questions about career and technical education.
When teaching Microsoft PowerPoint to high school students, you may be looking for better materials to more effectively engage your classes. If your current materials are outdated or don't go into enough depth to challenge high schoolers, you risk your students missing details that will help them succeed.
As a provider of computer applications curriculum, we understand that PowerPoint can be an exciting computer application for students to explore. But this only works if you give your students content that will inspire them to engage, understand, and be creative.
To help you provide a more engaging learning experience to your students, we've brought together four of the top PowerPoint lesson plans for high school:
Microsoft 365 PowerPoint Lesson & Activities from Gavin Middleton
Microsoft PowerPoint Office Skills Lesson Bundle from TechCheck Lessons
PowerPoint Tutorial from GCFLearnFree
Advanced PowerPoint for High School from TechnoKids
When you've finished reading, you should better understand what's included in each lesson to decide if one will work for your students.
1. Microsoft 365 PowerPoint Lesson & Activities from Gavin Middleton

Teachers Pay Teachers (TpT) is an educational marketplace for teachers to buy, sell, and share lesson plans and curriculum resources. Gavin Middleton is one of many educators who
provide original resources through TpT. An experienced computer applications teacher, his resources focus on helping students use computers and technology.
Gavin Middleton's Microsoft 365 PowerPoint Lesson & Activities are designed to teach students in grades 6-12 the highlights of PowerPoint and its flexibility as presentation software.
These lesson plans include seven activities and 75 pages of content. The lessons focus on teaching students skills in these 11 content areas:
Format Text
Changing Slide Layouts
Creating New Slides
Inserting Shapes, Text Boxes, Tables, WordArt, Pictures
Arranging Shapes
Constructing SmartArt and Charts
Design
Slide Backgrounds
Transitions and Custom Animation
Slide Show
Review and Viewing the Presentation
In addition, this product comes complete with teacher resources like topic information, presentation tips, marking schemes, and examples of student work.
How Much Do Gavin Middleton's Lessons Cost and Who Are They For?
The Microsoft 365 PowerPoint Lesson & Activities is modestly priced at $5.95. Considering the number of materials available, it's a good value.
This particular resource is a good fit for teachers who have a limited amount of time to teach their students PowerPoint. Using it, you can cover all of the basics with a few more advanced skills thrown in.
Because Gavin Middleton's lessons don't go into as much detail as some providers, it better serves as an introductory resource that you might use with early high school students. If you're teaching advanced students—or are spending a lot of time on PowerPoint—you may want to rely on a more in-depth curriculum product.
2. Microsoft PowerPoint Office Skills Lesson Bundle from TechCheck Lessons

TechCheck Lessons is another well-known resource provider through the Teachers Pay Teachers marketplace. TechCheck offers many different resources about computers and technology.
The Microsoft PowerPoint Office Skills Lesson Bundle provides a wealth of resources for teaching the topic to students in grades 6-11. In total, TechCheck includes 35 activities and 246 pages of content.
Each of the lessons within the TechCheck bundle focuses on teaching students particular skills or creating a project using several skills. Some of the projects in this bundle include:
Headers, Footers, and Comments
Motion Path Animation
Picture Corrections and Artistic Effects
Pie Charts
Annotations
SmartArt Intro Activity
PowerPoint Vocabulary Activities
Transitions and Sound Effects
Make Your Own Silhouette Activity
Make Your Own Trivia Game Show Activity
Between these and other included resources, teachers will have plenty to work with to showcase some of the more advanced capabilities of Microsoft PowerPoint.
How Much Does the TechCheck Bundle Cost and Who is it For?
TechCheck lists the Microsoft PowerPoint Office Skills Lesson Bundle at a moderate $35, which comes out to $1 per activity.
The TechCheck package is a great fit for a teacher looking for projects that go beyond the basics of PowerPoint and are appropriate for a high school audience. It's also a solid choice for preparing students for the Microsoft Office Specialist (MOS) certification.
Still, it might not be the best choice for teachers who don't have the time to make the most of a large amount of content or prefer to rely on free resources in their classrooms.
3. PowerPoint Tutorial from GCFLearnFree
The Goodwill Community Foundation offers many free resources as part of its mission to advance work skills development. GCFLearnFree.org includes various tutorials to help learners gain a working knowledge of computer applications, including the Microsoft Office suite.
GCFLearnFree's PowerPoint Tutorial is a step-by-step instructional video resource exploring basic and more advanced PowerPoint skills. It's appropriate for high school students but can also work for adult learners of any age.
The PowerPoint Tutorial includes 39 individual lessons divided into several categories:
PowerPoint Basics
Working with Slides
Text and Objects
More Objects
Review and Collaborating
Customizing Your Presentation
Extras
The tutorial starts with rudimentary skills in Microsoft PowerPoint before allowing students to explore some of the software's more advanced features. At the end of the tutorial, students take a quiz to test their understanding.
How Much Does the GCFLearnFree Tutorial Cost and Who is it For?
Every resource available from GCFLearnFree is free, which means it's a good choice for teachers and students operating on a limited budget.
Teachers who want to allow their students to work at their own pace will likely appreciate this resource, as it can give students a self-guided learning experience. The videos are informative and can be used in class or assigned as homework.
As a free resource, however, this tutorial does have some limitations. Other than a short summative quiz at the end, there isn't much here to test learners' understanding of the material. Also, since it relies on videos, teachers may need to find additional materials to fill class time and make instruction feel less repetitive.
Overall, this tutorial is a solid, free option that you can use to add variety to your current Office lesson plans.
4. Advanced PowerPoint for High School from TechnoKids
TechnoKids is another prominent provider of technology projects for students in grades K-12. These projects are specifically designed for students at each grade level and focus on subjects ranging from digital literacy and computer applications to computer coding.
The TechnoSpecialist program is an in-depth PowerPoint project specifically designed to help high schoolers master advanced presentation skills. TechnoSpecialist allows learners to complete a summative task that requires them to develop and use a broad range of PowerPoint skills.
For the project, students assume the role of an IT specialist and design a slide show that highlights computer hardware to prospective clients.
TechnoKids teaches students many different upper-level skills in PowerPoint, including:
Inserting video and sound
Designing a master slide
Inserting a graphic organizer and table
By the end of the project, students should demonstrate a working knowledge of PowerPoint through a polished presentation.
How Much Does TechnoKids Cost and Who is it For?
TechnoKids has several options for purchasing the TechnoSpecialist project. When purchased alone, the advanced high school PowerPoint project costs $40. This includes all resources and a digital workbook for every student.
TechnoKids also offers TechnoSpecialist in curriculum bundles, including the TechnoKids Complete Collection, which costs $595 and includes dozens of K-12 projects.
Because it requires students to use a combination of skills, the TechnoSpecialist project is a reliable choice for teachers looking for a capstone PowerPoint activity to use with high school students. To be successful, students will need to build upon previous knowledge and develop a proper understanding of PowerPoint to help them in their future jobs.
On the other hand, some teachers may need additional curriculum that leads up to this culminating project, or that teaches PowerPoint in the context of a comprehensive Microsoft Office curriculum.
Start Teaching Microsoft PowerPoint Today

Understanding presentation software is a critical part of both the computer applications classroom and today's workplace. To teach the subject well, your materials need to truly engage your students.
Each of the lesson plans and projects in this article could help you better teach Microsoft PowerPoint to your high school classes. However, if you're like most computer applications teachers, you need to teach more than just PowerPoint to meet your course requirements.
If you need to teach PowerPoint as part of an integrated computer applications curriculum that satisfies your standards and prepares students for certifications, consider Business&ITCenter21.
Business&ITCenter21 is a comprehensive computer applications curriculum that teaches students Microsoft Office, digital literacy and citizenship, and other crucial skills for navigating an electronic world.
To learn more about how Business&ITCenter21 works together to create an integrated learning experience, visit the computer applications curriculum catalog. You'll discover the full range of curriculum modules designed to work together to help your students succeed.