Medical Assistant Curriculum: Reviews & Comparisons

Subscribe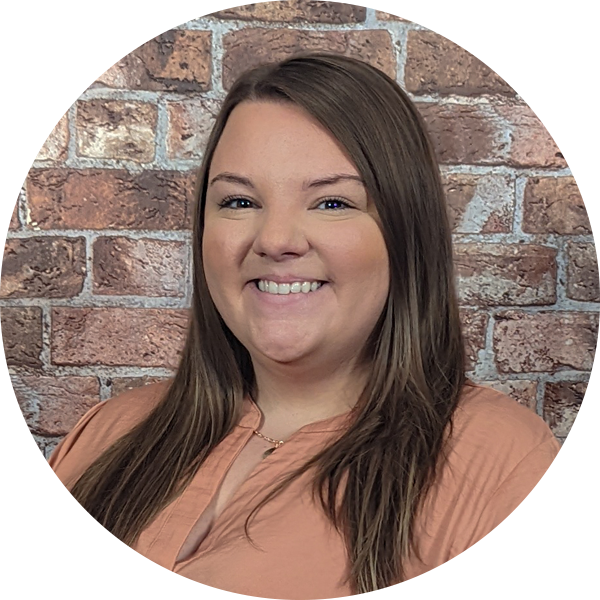 McKenna Garrison joined the iCEV marketing team in 2022 as the Content Marketing Specialist. Originally from a small town on the Gulf of Mexico, Garrison attended Texas Tech University from which she graduated with a B.A. in Public Relations & Strategic Community and an M.A. in Mass Communication & Media Studies. Garrison looks forward to bringing more of a storytelling element to iCEV social media pages. She also hopes to connect other CTE educators from around the country to the incredible curricula and resources iCEV has to offer.
As a health science teacher, you know that preparing your students for a lifelong career as a medical assistant can be a difficult task. After all, the knowledge and skills required to be an impactful medical assistant includes everything from key medical concepts to reporting and professionalism.
However, with so many medical assisting curriculum options available, choosing the right resource for your classroom can be overwhelming.
As a dedicated Career and Technical Education (CTE) provider, we're often asked about the best medical assistant resources available. In this article, you'll explore the most common medical assistant curriculum providers, including:
iCEV
Cengage
eDynamic Learning
National Healthcareer Association (NHA)
Afterward, you'll better understand the benefits and drawbacks of each curriculum provider to make the right choice for your classroom.
iCEV for Medical Assistant Curriculum
iCEV's Medical Assistant course provides high school students with the knowledge and skills needed for a successful career in health care.
Throughout the course, students will develop communication skills, gain insights into clinical ethics, cultivate safety awareness, and acquire valuable information about a variety of medical assisting career opportunities.
Each course has pre-built lesson plans, interactive activities, and formative and summative assessments. Teachers also gain access to a robust learning management system to track student progress.
What Are the Benefits of iCEV?
iCEV's Medical Assistant curriculum is comprehensive and designed to help your educators meet state and industry standards. With a single subscription, instructors receive access to the entire health science curriculum with ready-to-use lessons, activities, and assessments.
Additionally, iCEV offers flexibility for teachers to meet the needs of their diverse student population with customizable courses, special population strategies as well as various multimedia components appropriate for blended learning environments.
What Are the Drawbacks of iCEV?
While iCEV's Medical Assistant curriculum is a good fit for many classrooms, it isn't necessarily the best option for everyone.
For example, some educators may be looking for a more traditional, text-focused resource and might prefer to use a textbook for their classes.
Similarly, while iCEV's curriculum is comprehensive, those searching for a supplementary resource may want a more concise curriculum. This may result in teachers not utilizing the full library of premade plans available with iCEV.
Who Should Consider iCEV?
Ultimately, iCEV is designed to extensively educate high school students on how to become successful medical assistants. Through age-appropriate multimedia content and engaging activities, students learn the fundamental terminology and skills essential to working in a health science setting.
iCEV is a great choice for educators who want to offer a comprehensive blended learning experience. It's not for teachers who favor traditional instruction methods with less interactivity.
1. Cengage Medical Assistant Curriculum
Cengage, an education technology company and curriculum provider, works to provide digital products and services to educators and students alike.
The Medical Assisting: Administrative & Clinical Competencies 9th Edition eTextbook equips students with the knowledge, skills, and effective behaviors to become successful entry-level medical assistants.
The text, aligned to ABHES and CAAHEP standards, is organized to cover general, administrative, and clinical competencies, including professionalism, medical terminology, and other areas of growing importance in the medical field.
What Are the Benefits of the Cengage Curriculum?
Cengage's Medical Assisting eTextbook, Medical Assisting: Administrative & Clinical Competencies, 9th Edition, supplies students and educators with various resources to help them succeed when implementing the curriculum in the classroom with the help of their digital resource, MindTap.
The MindTap platform is an online learning experience that provides students with curriculum, tools, and resources to create a positive learning environment across all subject areas, including health science.
Cengage also provides other resources like Learning Labs, which are simulations of skills students need to understand thoroughly to succeed as a medical assistant. Simulations include using electronic health records (EHR), practicing telephone etiquette, and understanding medical terminology.
Cengage also offers add-on study tools like student workbooks to help students retain valuable information by including chapter objective questions and key-term definition queries, along with multiple-choice, fill-in-the-blank, and true-or-false problems.
What Are the Drawbacks of the Cengage Curriculum?
While Cengage does provide various resources for your students, there are a few drawbacks to their medical assisting curriculum.
To start, the activities and projects included in the eTextbook are not included in the interactive portion of the text. Therefore, you will need to be prepared to have these activities and projects completed in class.
Additionally, the student workbook is must be purchased separately from the primary eTextbook. With this in mind, for you to have access to a complete, comprehensive curriculum, it would be an additional cost that you should account for.
With a primarily text-based resource and a lack of interactive activities, you may find it increasingly difficult to keep students engaged and motivated.
Who Should Consider the Cengage Curriculum?
If you're looking for a comprehensive text-based solution with helpful resources, the Medical Assisting: Administrative & Clinical Competencies, 9th Edition eTextbook might be a good fit for your classroom.
However, there might be better solutions if you have a limited budget for additional resources like student workbooks or prioritize engaging activities and projects.
2. eDynamic Learning Medical Assistant Curriculum
As one of the largest publishers of Career and Technical Education (CTE) and elective curriculum resources, eDynamic Learning provides both educators and students with the resources needed for student success.
eDynamic Learning currently offers two state-approved courses on medical assisting, Medical Assistant 1a: Introduction and Medical Assistant 1b: Medical Assisting in Action, typically used over an entire school year with each course covering a semester.
In the first course, students can expect to learn medical terminology, investigate anatomy and physiology, learn keys to professionalism in an office setting, and explore office roles. In the second course, students will also explore patient care and procedures, testing and care coordination, pharmacology and safety, and reimbursement and the law.
Through these courses, your students can determine if medical assisting is a path they want to continue.
What Are the Benefits of the eDynamic Learning Curriculum?
eDynamic Learning supplies many benefits to health science teachers and their students, including engaging activities, student-led learning, and features to support special population students.
No matter their learning style, students can jump right in with a multimedia curriculum that includes text, graphics, podcasts, and videos. They can test their knowledge throughout the units with automatically graded quizzes and engaging activities like writing prompts, job prospecting, critical thinking questions, and discussion prompts.
Meanwhile, you can check for students who are falling behind with a progress tracker and student to-do lists. Your special population students will also receive resources like text-to-speech, translations, definitions for selected words, and a feature that collects all highlighted sections at the end of the unit to create notes for them.
What Are the Drawbacks of the eDynamic Learning Curriculum?
While the medical assisting curriculum includes a broad range of topics, those who want an in-depth look at key concepts could feel the content isn't comprehensive enough.
eDynamic Learning provides many activities and assessments within their curriculum. However, those lessons and the course as a whole is not very customizable. You aren't able to rearrange or skip individual lessons, making instruction more difficult for teachers who want flexibility in the classroom.
Who Should Consider the eDynamic Learning Curriculum?
The Medical Assistant 1a and 1b courses are best for those looking to implement a comprehensive, digital resource over a full school year. Additionally, this could be a good resource for those looking to give their students a broad overview of a variety of topics related to medical assisting.
However, you might consider other options if you're interested in a flexible course that you can easily integrate with materials you've already prepared or if you're looking for a shorter, more in-depth course.
3. National Healthcareer Association Medical Assistant Curriculum
The National Healthcareer Association (NHA) is a national professional certification agency for healthcare workers. Through their work, NHA provides certifications like the Certification Clinical Medical Assistant (CCMA) certification to help strengthen the workforce with prepared and knowledgeable workers.
Additionally, NHA provides health science teachers with the Medical Assistant SkillsBuilder, an experiential clinical skills development resource to prepare learners to become practice-ready professionals.
Currently, NHA has two courses available for medical assisting. Which include, the Medical Assistant SkillsBuilder: Clinical and the Medical Assistant SkillsBuilder: Administrative.
What Are the Benefits of the NHA Curriculum?
There are multiple benefits to implementing the NHA Medical Assistant courses into your program.
First, the two courses directly align and prepare students for success on the CCMA certification exam. This industry certification allows students and potential employers to feel confident that the student has the appropriate knowledge and skills to enter any healthcare setting as a medical assistant.
Secondly, there is multimedia content including videos, diagrams, slides, and supporting documents to ensure all learners can grasp the content.
Finally, educators also receive support from the NHA with pedagogical resources like the instructor guide that walks new and seasoned teachers through the course and best practices for helping students understand the curriculum. Additionally, NHA provides pre- and post-tests for health science educators to track their students' progress.
What Are the Drawbacks of the NHA Curriculum?
Even though the NHA curriculum might be a good choice for your classroom, there are a few drawbacks that you should consider.
Mainly, the lesson plans are limited in their ability to engage students. While lesson plans typically include bell ringers or exit tickets, the NHA lesson plans do not provide those resources for teachers.
Additionally, the curriculum is student-led, meaning that learners will essentially log in, read the required text, complete digital activities, and take assessments. Outside of that, there are few classroom discussions and activities for students to complete as a class or with an instructor.
Who Should Consider the NHA Curriculum?
If you're looking for a comprehensive course that prepares your students for success on the CCMA certification, the NHA Medical Assistant courses might be the best option.
Additionally, if you're looking for a more asynchronous, student-led course where they are completing tasks with little instructor intervention, this could be a good fit for you.
However, if you're looking for an instructor-led curriculum that includes engaging activities and projects for bell-to-bell instruction, you may want to consider another resource.
What Medical Assistant Curriculum Is Right For Me?
Determining the right medical assistant curriculum can be difficult, especially with so many options for you to choose from. To make the best choice, you must first consider the needs of your students and program.
Any of these curriculum providers can help you ensure that your students have a solid understanding of topics and skills needed to be a successful medical assistant.
But if you're looking for a comprehensive medical assistant curriculum to meet your standards and set your students up for success, consider iCEV.
The iCEV health science curriculum includes a medical assistant course plus a library of additional courses. Together, you can use these resources to provide a seamless learning experience for your students.
If iCEV sounds like it could be right for you, sign up for a free trial. You'll receive full curriculum access to decide if it's a good fit for your health science program.