REVIEW: CTE Online's Health Science and Medical Technology Curriculum

Subscribe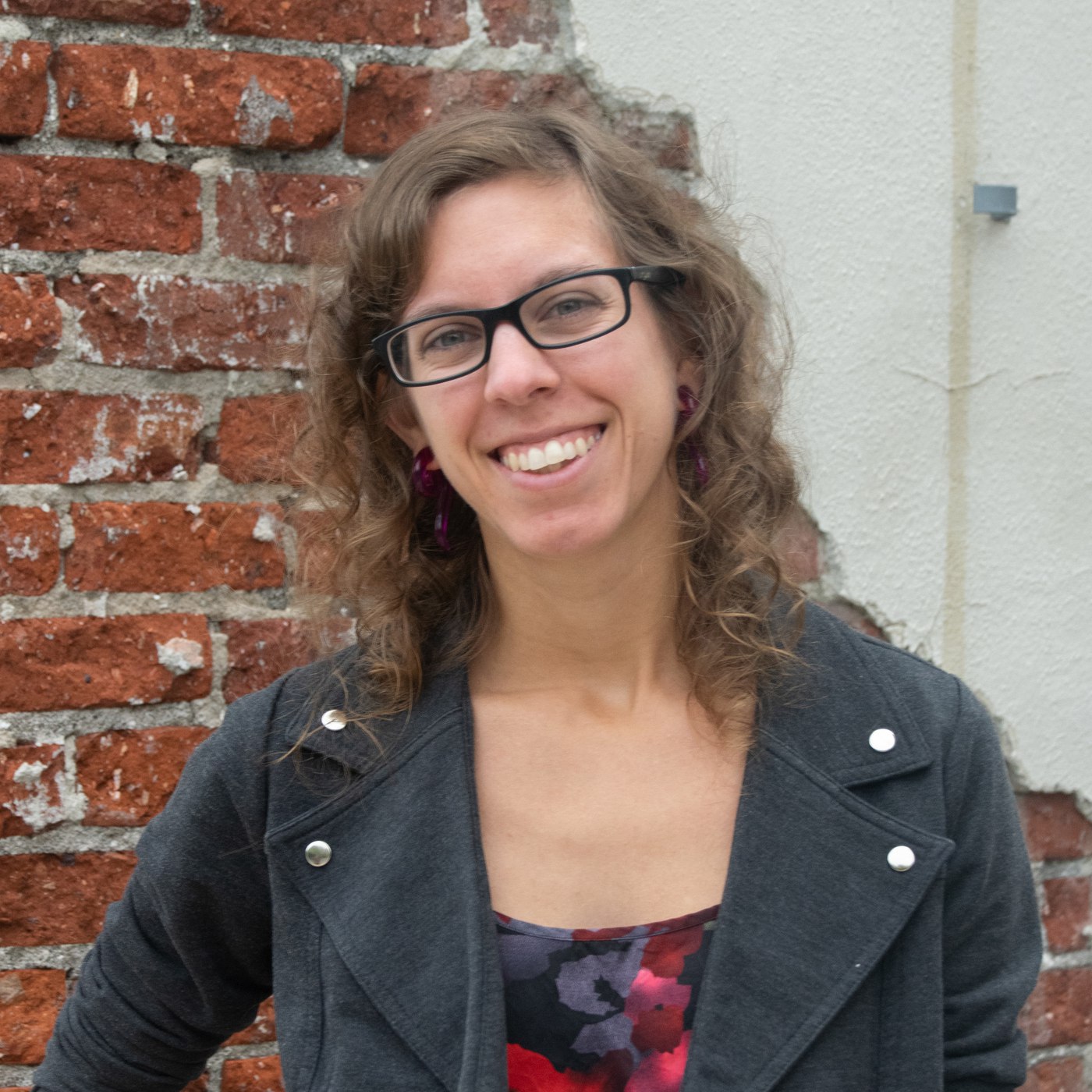 For nearly 10 years, Bri has focused on creating content to address the questions and concerns educators have about teaching classes, preparing students for certifications, and making the most of the iCEV curriculum system.
There's an abundance of textbooks for introductory health science courses for high school.
But when it comes to keeping students engaged and interested, textbooks are pretty low on the totem pole compared to other options you have.
We often hear this frustration from health science instructors across the United States. You want to include more variety in your teaching, but who knows where to start?
CTE Online is a common solution for instructors looking for additional lessons and activities to improve their health science classroom.
In this post, we'll explore the CTE Online Health Science & Medical Technology curriculum, look at its pros and cons, and give you some ideas for using it as a main tool in your classroom.
Let's get started!
About CTE Online

CTE Online is a website created specifically to provide projects, resources, and lesson plans for CTE teachers.
CTE Online's curriculum is geared towards teachers in California, but any CTE teacher can use it!
All of the resources on the site are developed and provided by educators in specific field, so you know the curriculum is written by health science teachers and health care professionals.
It's free and easy to join CTE Online. Once you create your account, you can log in and access everything on the site.
But what's included in their curriculum? And is it really helpful for your classroom?
CTE Online's Health Science & Medical Technology Curriculum

CTE Online titles its curriculum "Introduction to Health Science and Medical Technology - CTE Online Model."
The curriculum is introductory material that introduces students to the basic knowledge and skills needed for any career in health care.
There are more than 40 possible outcomes for a student taught from this curriculum. These outcomes include:
Describing the influence of culture on health care practices

Identifying different types of communication used in the health care setting

Describing the Patient Bill of Rights, patient privacy, and informed consent

Describing the general characteristics that characterize each developmental stage

Diagramming the anatomy of the circulatory system and the flow of blood through the system

Identifying common disorders of the circulatory system

Outlining a career path including training required and employment opportunities


The health science and medical technology model has 18 units (called "subject areas") with an estimated 180 hours of class work, projects, and lab work.
The main page of the model shows an overview of each unit, the hours per unit, and links to the lessons and resources for each unit.
Some of the units include:
Introduction to Health Care

Legal and Ethical Principles

Infection Control and Universal Precautions

Medical Terminology

Vital Signs

Anatomy and Physiology

Life Stages


Each unit has a varying number of lessons and some are more project-based than others.
Now, let's take a look at how the individual lessons are laid out.
How the Health Science & Medical Technology Lessons Are Organized
Each health science lesson is made with a standard layout.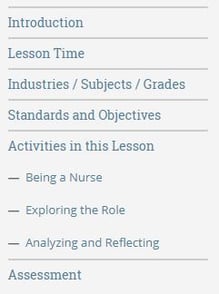 They start by crediting the creator. If you click the author's name, you can read their bio to learn what they teach and see other resources they've shared on CTE Online.
Below that, you'll find the actual lesson plan.
The lesson plan includes an introduction, approximate time, objectives, and instructions for you to follow. Many lessons also include assessments such as worksheets, project rubrics, and quizzes.
The "Activities in this Lesson" section has the bulk of what you use. It contains lesson instructions and related resources for teaching the lesson. These include online articles, videos, worksheets, PowerPoints, and more.
Overall, there's a lot of variety across the units and lessons, which is great to mix up your teaching style in a blended learning approach!
What Are the Pros of the Curriculum?
CTE Online's health science & medical technology curriculum can be a big help for many health science instructors -- especially those who teach introductory courses.
The content is well organized and thoroughly detailed, which will help to save you time in planning lessons and preparing before class.
Another plus for CTE Online is that the content is created by health science instructors and health care professionals. That means you can rest easy knowing the lessons' creators are knowledgeable and experienced with the subject matter!
On top of that, new content is submitted to CTE Online by teachers every year, so you could find even more resources if you check back regularly.
What Could Be Improved?
Like any free online resource, the CTE Online curriculum has a few cons.
While there are a ton of attachments and resources to download, many of them are scans of textbook and workbook pages. That means some of them are fairly blurry or pixelated. Because of this, you'll need to double check each page and even recreate the documents yourself to provide good materials to your students.
Another issue that could come up is the fact that some lessons do not include an approximation of how long they will take to complete.
In addition, for lessons that do have hours listed, the "hours" don't seem to be standardized across the units and lessons. Sometimes an "hour" refers to a shorter class period (50 minutes) and other times it refers to a scheduled block (80 minutes).
Overall, with all of this variation you'll need to spend time reviewing each lesson individually to ensure your syllabus is properly planned.
How to Use the Health Science & Medical Technology Curriculum

So, with all of these lessons just a few clicks away, how do you actually use them in your classroom?
First, you'll want to map the resources to your course standards (if any apply to you).
This is an important first step, as mapping the lessons ensures you have an organized syllabus that clearly shows how you will meet your standards. It will also quickly show where you may have holes in coverage that you'll need to supplement with another resource.
Once you've gotten the curriculum aligned to your standards, it's time to work on implementation!
Because the curriculum is online, it's perfect for a blended learning teaching strategy. With the variety of lessons and activities, you have a lot of options for in-class activities, lectures, discussions, group projects, and more.
But for a great blended learning strategy you'll need more than just the pen-and-paper handouts from CTE Online.
To take blended learning even further in your classroom, you can incorporate a digital curriculum like HealthCenter21.
How Does HealthCenter21 Work with the CTE Online Curriculum?
As a digital curriculum, HealthCenter21 is the perfect complement to CTE Online introductory health science lessons.
HealthCenter21 includes teacher resources like lesson plans and PowerPoints and a ton of content for students, including digital lessons, guided notes, skills checklists, and more.
Also, while CTE Online has rubrics and checklists for assessments, HealthCenter21 has automatically-graded quizzes and tests that let you quickly check student comprehension.
The HealthCenter21 system also comes with a built-in teacher dashboard for managing your classes, monitoring student progress, and tracking student grades.
Overall, combining the two ensures you meet your course standards while giving your students the best blended learning experience possible.
To learn more about using HealthCenter21 in your classroom, click below!