High School | Personal Finance | Lesson Plans
5 Best Financial Literacy Lesson Plans for High School

Subscribe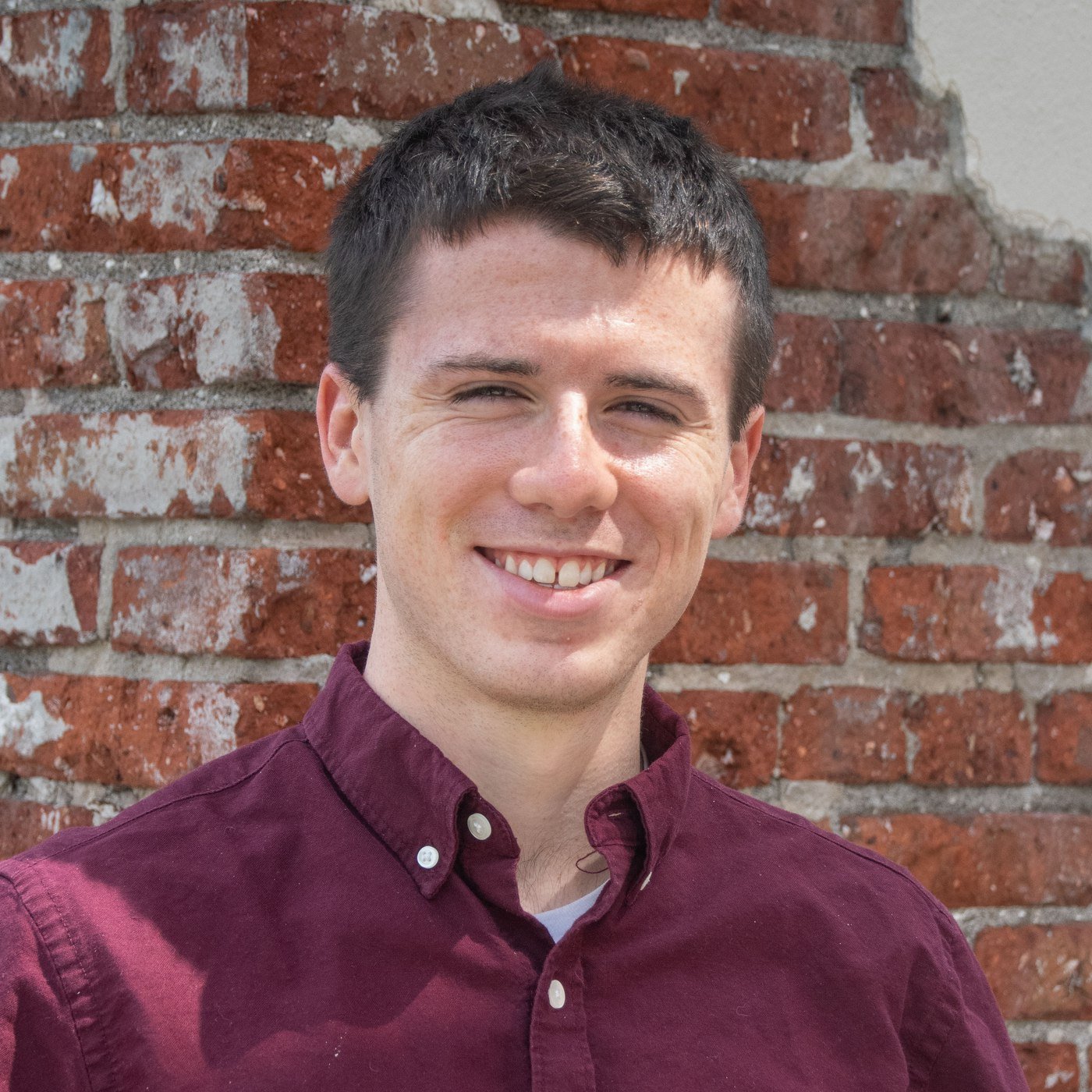 With past experience in teaching, a couple of degrees in writing, and an upbringing immersed in medical jargon, Mike is positioned well to hear out the most common questions teachers ask about the iCEV curriculum. His goal is to write content that quickly and effectively answers these questions so you can back to what matters - teaching your students.
It's all too common for high school students to enter adulthood without a solid grasp on personal finances. In the worst cases, this can lead to financial mistakes or disasters that follow students all their lives. This is exactly why it's critical to have business or finance teachers truly dedicated to providing students with the financial education they need to succeed.
Luckily, that level of dedication doesn't have to be difficult. As a curriculum provider, we often speak with devoted teachers looking for the best--and simplest to implement-- financial literacy lesson plans for high school classes.
After all, you want effective, efficient lessons that will prepare your students for their financial futures.
In this article, you'll find the 5 best resources you can use to teach your high school students personal finance:
Practical Money Skills
Next Gen Personal Finance
InCharge
EVERFI
TeachFinLit.org
By the end of this article, you'll understand each of these personal finance lesson plans and be able to choose the best fit for your classroom.
1. Practical Money Skills

Practical Money Skills is a program run by Visa that contains a wealth of financial literacy lesson plans for high school that teachers can draw upon for their courses.
Generally, lesson plans are divided into two parts: a teacher's guide and a student activities document.
The teacher's guide is an in-depth document containing learning objectives, teaching standards, and a step-by-step outline for each lesson.
The student activities document contains worksheets and other assignments students complete as each lesson proceeds.
What Financial Literacy Topics Are Included?
Practical Money Skills lives up to its name when it comes to the high school space, teaching students valuable lessons on how to sensibly handle their money in the real world.
Some lessons include:
Why It Pays to Be Financially Responsible
Researching and Buying a Car
Financing Your Education
Money and Roommates
Making a Budget
Using Credit Wisely
Understanding Interests and Investments
How Much Does Practical Money Skills Cost?
The personal finance lesson plans on Practical Money Skills are all free to download and use.
Who Is Practical Money Skills Intended For?
Practical Money Skills has lesson plans for educators teaching classes ranging from Pre-K to college, and even has resources for teaching special needs students.
If you're a teacher looking for in-depth lesson plans to help educate students of any age range on personal finance, then Practical Money Skills might be the right fit for you.
2. Next Gen Personal Finance

Next Gen Personal Finance (NGPF) is an online non-profit learning organization created to provide finance and business teachers educational resources.
NGPF's finance lessons are segmented into units, with each unit containing materials like lesson plans, student activities, case studies, and bell ringers.
Many of NGPF's units are measured by course length, with some units having versions designed for time frames ranging from 9 weeks to an entire year.
What Personal Finance Topics Are Included?
NGPF's finance content is divided into individual units, each containing lesson plans, student activities like cartoons and Questions of the Day, and more. Some units include:
Budgeting
Saving
Investing
Financial Pitfalls
Managing Credit
Paying for College
Insurance
How Much Does NGPF Cost?
All of Next Gen Personal Finance's content is free, and most of it has no strings attached.
If you want full access to student assessments and curriculum answer keys--among other benefits--you'll have to create a free teacher account on the NGPF website.
Who Is NGPF Intended For?
NGPF is intended for middle and high school personal finance teachers. It has specialized courses designed for middle schoolers, while most of its other resources trend toward high schoolers.
If you need a flexible--yet cohesive--set of financial literacy lesson plans for high school or middle school, then NGPF will probably serve your class well.
3. InCharge

InCharge Debt Solutions is a non-profit organization created to help companies, law firms, educational institutions, and individual clients reduce their debt and learn financial literacy.
As part of their mission, InCharge offers free educational resources to teachers to help them teach financial concepts to their students.
Each finance lesson InCharge offers is divided into four sections: a teacher's guide, a student guide, a teacher slide presentation, and a teacher PowerPoint presentation.
What Financal Literacy Topics Are Included?
InCharge's high school finance curriculum is divided into 14 lesson plans and activities, and is intended primarily to reinforce an existing financial curriculum. Some lessons InCharge covers include:
Making Personal Finance Decisions
The Art of Budgeting
Credit
Cars and Loans
Saving and Investing
Consumer Privacy
Banking Services
How Much Does InCharge Cost?
InCharge's finance education resources are entirely free to view and download from their site in PDF format.
Who Is InCharge Intended For?
InCharge has financial literacy resources for students in elementary school, high school, and college. Some of their lessons can also be adapted to teach adult workers and employees.
Its personal finance lesson plans for high school focus on introducing teenagers to the concepts they'll need to understand to handle the important financial decisions they'll be making in early adulthood.
If you have a presentation-focused teaching style, teach a variety of age ranges, and need a set of lesson plans designed to reinforce an existing personal finance curriculum, then InCharge may be what you're looking for.
4. EVERFI

EVERFI is a digital curriculum provider that offers online courses for financial education, workplace training, higher education, and more.
One of the courses EVERFI offers is a high school financial literacy course, intended to help high schoolers treat their finances seriously and make the right decisions regarding their money as they enter adulthood.
The course favors digital environments and characters designed to make the material relatable and timely for high school students. By working through virtual scenarios, students develop critical thinking and problem-solving skills they can apply in the real world.
What Finance Topics Are Included?
EVERFI's financial literacy curriculum is divided into 7 lessons, each running about 30 minutes to a few hours to teach. The 7 lessons are:
Banking Basics
Income and Employment
Budgeting
Consumer Skills
Managing Credit and Debt
Financing Higher Education
Insurance
How Much Does EVERFI Cost?
EVERFI's K-12 financial education resources are entirely free with registration on their website.
Who Is EVERFI Intended For?
EVERFI offers courses for all age groups, ranging from kindergarten to adulthood. They train everyone from children to adult employees in topics like finance and health.
They offer personal finance lesson plans for high school, while a separate financial curriculum centers on elementary students.
If you're a high school finance teacher looking for supplemental, easily consumable finance lesson plans to bolster your existing curriculum, then EVERFI might be a valuable tool for you to use.
5. TeachFinLit.org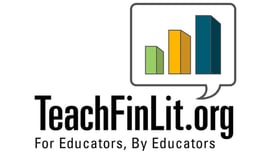 TeachFinLit.org is an online database created by teachers to provide resources other educators can use to teach financial literacy courses.
Rather than having resources of its own, TeachFinLit.org offers links to external and third-party material.
This educational material includes lesson plans, YouTube videos, student activities and projects, and articles, all of which deal with important financial or business-centric topics.
These personal finance lesson plans for high school vary significantly in format and outline, since each lesson plan is likely to come from a different external source.
What Finance Topics Are Included?
TeachFinLit.org's educational material is divided into 6 general subject areas, each containing a diverse collection of videos, lesson plans, and other media forms. The 6 subject areas are:
Income & Careers
Budgeting & Spending
Credit & Debt
Saving & Investing
Risk Management & Insurance
Key Concepts
How Much Does TeachFinLit.org Cost?
Because TeachFinLit.org is a platform that provides links to external material, the cost of each piece of content varies.
The vast majority of the content on TeachFinLit.org is free, but some specific lesson plans and activities are being sold for as much as $99, so cost is something you'll have to keep in mind as you browse the available resources.
Who Is TeachFinLit.org Intended For?
Most of the material available on TeachFinLit.org is intended for high school-level financial education.
If you're a teacher looking for a great variety of supplemental content and lesson plans to teach your high school finance class, then TeachFinLit.org would fit you well.
Need More Than Just Financial Literacy Lesson Plans for High School?

Well, that depends on a few factors, including the age of your students and the extent of material you need for your class.
If you want extensive, structured, consistent lesson plans capable of filling your finance course for long periods of time, then take a look at Practical Money Skills or Next Gen Personal Finance, either of which may have what you need.
If you're looking for lighter, more varied supplemental material intended to reinforce your existing curriculum, then try out InCharge, EVERFI, or TeachFinLit.org, any of which may best suit your classroom.
However, if you're like many teachers, you teach a semester- or year-long course, and that means these personal finance lesson plans for high school won't cut it by themselves. You need a more dedicated curriculum to do the job, and you can find that in iCEV's Personal Finance course!
This is a comprehensive introductory course that will teach your students everything they need to know about personal finance, including budgeting, investing, taxes, and more: