Health Science | High School | Lesson Plans | Sports Medicine
4 Best High School Sports Medicine Lesson Plans & Activities

Subscribe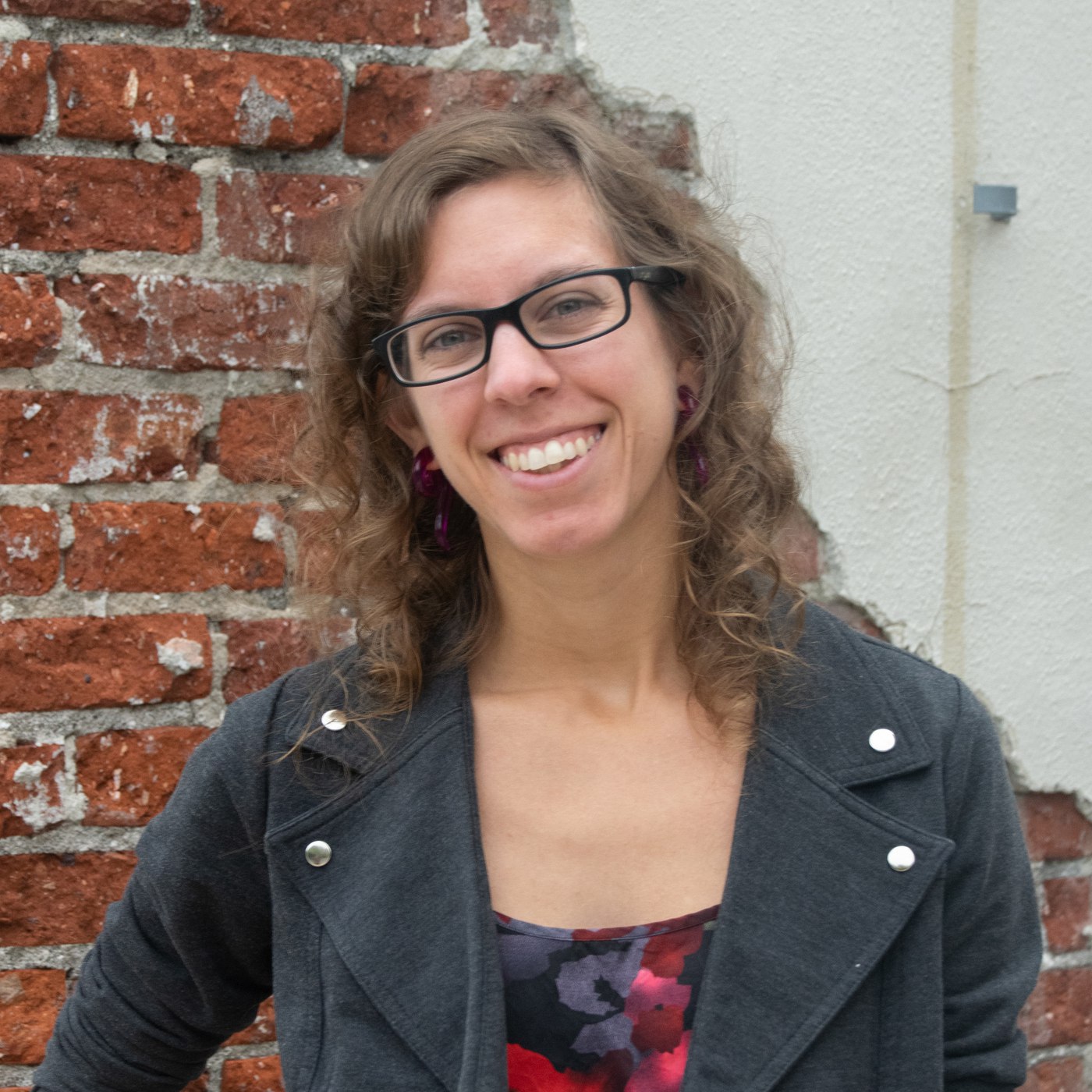 For nearly 10 years, Bri has focused on creating content to address the questions and concerns educators have about teaching classes, preparing students for certifications, and making the most of the iCEV curriculum system.
When it comes to high school health science classes, finding the right curriculum materials can be the difference between your students soaring ahead or falling behind.
As curriculum providers, teachers have told us it's easy to find lesson ideas for introductory concepts like health career exploration or medical terminology. But when it comes to high school sports medicine courses, there aren't many options out there.
Fortunately, there are a handful of stellar resources filled with lessons for you!
The four best high school sports medicine lesson plans and activities are:
Sports Medicine Anatomy Unit by Health Education and Sports Medicine Resources

Sports Medicine Injury Prevention and Management Unit by Health Education and Sports Medicine Resources

Sports Medicine Handouts by Jennifer Heinz

Sports Medicine Model by CTE Online

In this post, you'll get an overview of each resource to help you decide which ones to use in your sports medicine curriculum. You'll also learn how sports medicine teachers can use a comprehensive health science curriculum to help supplement their lessons.
1. Sports Medicine Anatomy Unit

Health Education and Sports Medicine Resources is a well-known publisher on Teachers pay Teachers (TpT) -- an online marketplace where educators can share, sell, or buy classroom materials.
The teacher who creates these lessons is based out of Charlotte, North Carolina and has more than 20 curriculum resources available for health and sports medicine classes.
One of the most popular products she sells is the Sports Medicine Anatomy Unit. This resource examines the anatomy of the human body in relation to injuries and strength training. It includes enough teaching materials to help you fill nine days of lessons.
If you purchase this resource ($20), you'll get access to:
Nine lesson plans

Five teacher presentations

Guided notes

Two bingo games

Hands-on activities

Review games

Summative assessments

Rubrics

Answer keys

In total, you'll get 153 pages of content to help you teach your students about the skeletal system, skeletal injuries, major muscles of the body, and in-depth details of each muscle group.
Overall, these sports medicine activities and lessons are a perfect way to introduce your students to the basics of how the human body moves and reacts to sports activities. Because of the variety of materials provided, you'll be able to easily incorporate this unit into your sports medicine curriculum.
But sports medicine involves much more than understanding the basics of human anatomy. If you need more in-depth content related more specifically to sports injuries, check out the next resource!
2. Sports Medicine Injury Prevention and Management Unit

The Sports Medicine Injury Prevention and Management Unit is another popular product sold by Health Education and Sports Medicine Resources on TpT.
These lessons go more in-depth than the previous unit from this vendor. In the download you'll find 12 days of lesson resources, including:
12 lesson plans

Four teachers presentations

Guided notes

One training and conditioning project

Hands-on activities

Formative assessments

Rubrics

Interactive class games

Summative assessments

Answer keys

In total, this resource gives you 173 pages of content related to sports injuries, such as strains, contusions, sprains, and skin wounds. With these lessons, you'll hit many aspects of what your students need to know about injury prevention and management to be successful in your class (and their future professions).
The biggest downside to this resource is the cost ($24), but the amount of information you'll cover without having to create your own lessons could be well worth it! Plus, it's only a one-time cost.
However, if you're looking strictly for free sports medicine resources, try out the next option on the list.
3. Sports Medicine Handouts by Jennifer Heinz

Jennifer Heinz is a health science teacher at Liberty High School in Brentwood, California.
Her class website is filled with more than 50 resources to teach a variety of sports medicine topics. These include:
Teacher presentations

Guided notes and worksheets

Diagrams

Terminology lists

Class activities

Skills checklists

Study guides

Review packets

And more!

What's great about this site is the variety of materials and topics for teaching a sports medicine class. You'll find content on medical terminology, careers in sports medicine, a variety of injuries, and more.
The only downside is the fact that the resources are organized specifically for this teacher's needs. This makes it hard to tell how much class time you'd fill or if any topics are missing.
After looking at everything one by one, you might find that there are a few gaps in content compared to your own course standards. Still, these resources can be a great supplement to any lesson you're teaching in your sports medicine curriculum!
But if you're in need of a more structured resource, the last item on our list could be just what you need.
4. CTE Online's Sports Medicine Model

CTE Online is a website and free community created to provide CTE teachers with access to classroom resources like lesson plans and projects. While it's designed for teachers in California, any teacher can use CTE Online to create or supplement a curriculum.
Among the thousands of resources on CTE Online, they have a sports medicine curriculum called "Sports Medicine - CTE Online Model."
This curriculum model starts by introducing students to the basics like medical terminology, anatomy, and careers in sports medicine. As you go through the curriculum, each unit gets into more detailed topics like injuries to specific body parts, rehabilitation techniques, nutrition, and physical conditioning.
In total, the model includes 22 units (or subject areas) with an estimated 180 hours of class and lab work. Some of the most popular units include:
Infection Control

Emergency Procedures

Health Professions & Related Careers

Human Anatomy and Terminology

Mechanisms and Characteristics of Sport Trauma

Therapeutic Modalities and Rehabilitation Techniques

Nutrition and Digestion System

Physical Conditioning

Drugs and Sports

Job Seeking/ General Workplace Skills
Each unit is comprised of a number of lesson plans, activities, projects, and assessments. There's a variety of resources here, which can help you better differentiate your instruction. That means whether you need a supplemental piece or a full-fledged curriculum, CTE Online could be just right!
The only downside to this resource is that each lesson and activity were created separately by individual teachers. This means there are inconsistencies in how the information is presented, the level of detail provided, and even the types of materials required.
If you plan to use any of the lesson plans from CTE Online, you'll need to take your time and comb through each piece to make sure you know what to expect. You'll also need to create an account in order to access the curriculum materials.
Still, finding a free resource that could potentially fill your entire sports medicine course syllabus is worth your time. It may take a while to look through everything, but it's still less time than you'd spend creating a curriculum from scratch!
How Do You Teach Sports Medicine in Your Classroom?
When teaching sports medicine, the right lesson plans can make all the difference in ensuring your students master the content. With these four high school sports medicine lesson plans and resources, you've got a ton of options to get started.
However, if you're like most health science educators, you want more than just a handful of lessons and activities. You likely also need a more robust health science curriculum to support your classes.
Because of this, health science teachers often ask how our digital curriculum HealthCenter21 can be used in a sports medicine class.
While HealthCenter21 can't be a stand-alone curriculum for sports medicine, many teachers like you use it as a supplement to their other sports medicine lessons.
Read this post to discover how teachers like you use the HealthCenter21 digital curriculum to teach sports medicine. You'll learn more about specific HealthCenter21 learning modules you can use in a sports medicine course.